Designing a studio flat or small flat requires certain tips and tricks, as small and storage can often be an issue. A great part of designing the room, is down to choosing the right furniture to make the space practical but stylish as well.
Create your own entrance and hallway
The entrance of any room can sometimes become a storage section, especially if the entrance to your room or flat does not include a hallway. Shoes are often kicked off at the door, bags may be thrown on the ground, therefore the entrance can sometimes become a little messy. Is it therefore useful to create your own hallway, no matter how big or small it may be.

Start by creating order. Utilise furniture items such as a shoe rack or a coat stand to provide a functional and stylish entrance to your room. A few storage boxes and some stylish baskets will also create space for all those odds and ends, which can otherwise easily end up lying around and littering up the room: your mobile phone, keys, accessories etc.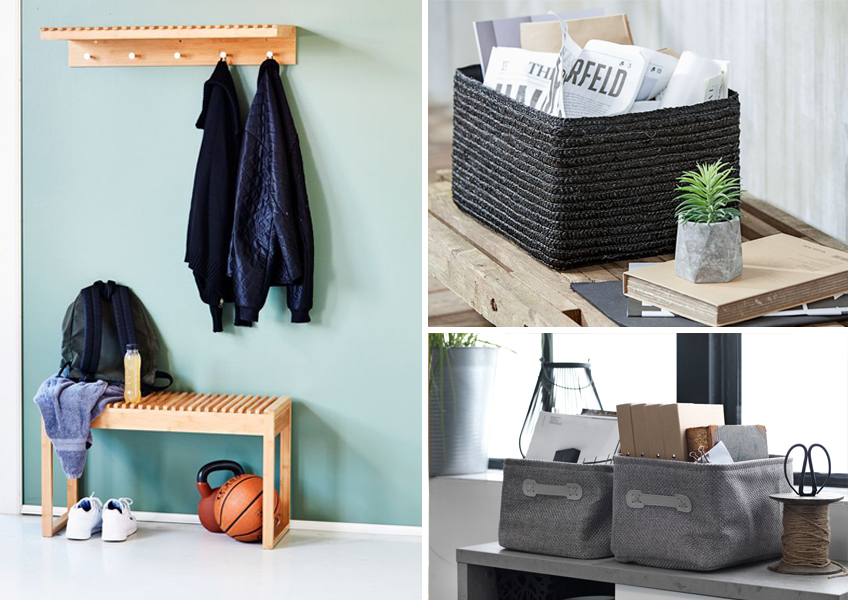 Choose multi-functional furniture
Furniture with more than one function can save invaluable space, making it easier to keep things in order. A coffee table with built-in storage, a sofa bed for your lounge as well as a place for guests to stay or a dining room bench with storage underneath - all perfect ideas to save space with multi-functional furniture. 

If you have a hard time finding space for a large wardrobe in your small flat, a clothes rail might be the perfect solution. It can also work as a room divider if you want to create two rooms in one.
Use large mirrors as part of your design scheme
A room with lots of floor space looks larger. But you can do other things to make your studio/small flat appear larger. One well-known trick is to put mirrors on the wall to give the impression of an extra room. Maybe position several large mirrors next to one another.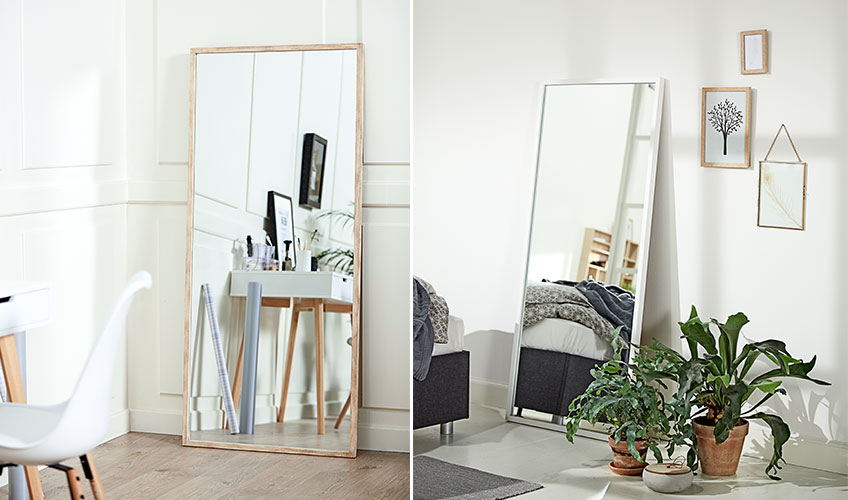 Another tip is to choose a colour that is repeated in various places in the room – in cushions, rugs or pictures on the wall. This is a way of consolidating the room and giving an impression of wholeness.