Homeware Category Manager, Susanne Bank is JYSK's expert within smart storage solutions, and one of her favourite go-to solutions is baskets.
"Baskets can keep your clutter out of sight, and within reach at the same time," says Susanne, before she goes on to share her three favourites in this season's new assortment with us.
LAU wall shelf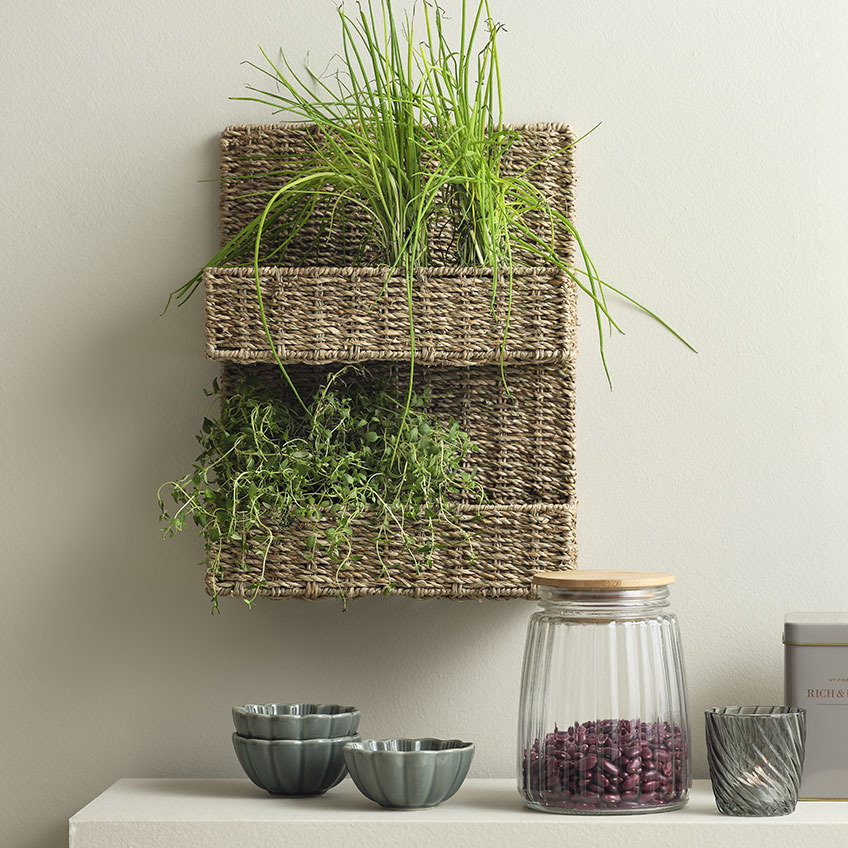 LAU is a seagrass wall shelf with two shelves that ideal as a wall shelf. It is 28 cm wide, 36 cm high and 12 cm deep.
"LAU is very decorative and practical at the same time. You can use it in the kitchen for your fresh herbs, in the bathroom for your lotions and perfumes, in the hallway for gloves and keys – or anywhere else that you have a storage need," says Susanne and goes on: "At JYSK, we are constantly looking for décor and items that can help our customers in their everyday lives. Many people struggle keeping their homes organised, so storage solutions is an area where we feel like we can really make a difference. Using your vertical space is one of our best tips – it keeps the floor tidy, and LAU just looks pretty at the same time."
MILAS plastic basket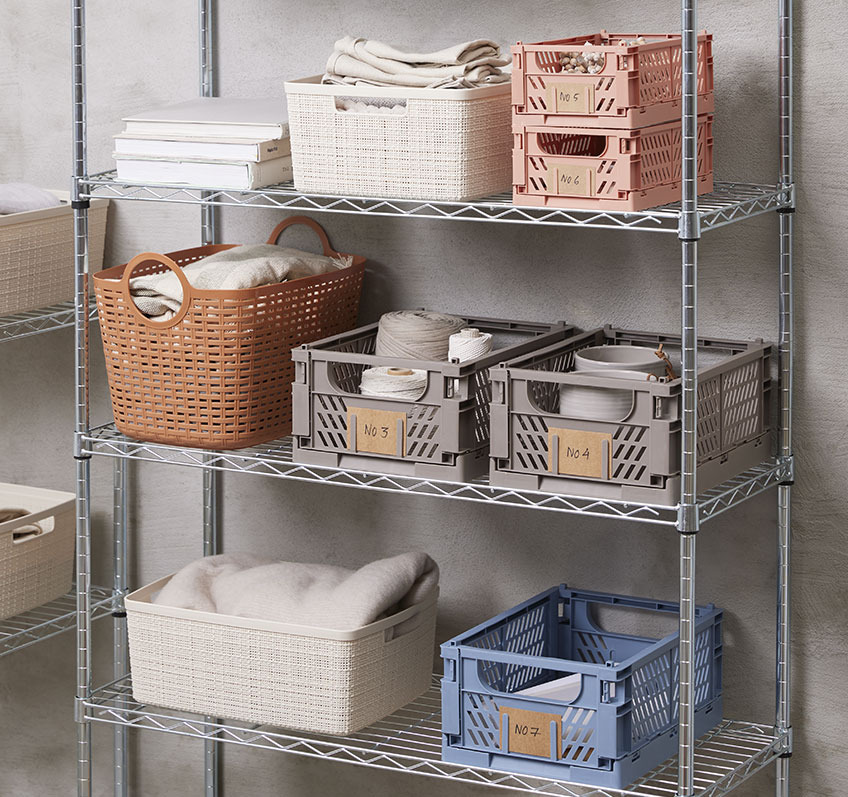 MILAS plastic basket is both foldable and stackable. It is available in two different sizes and in three different colours: Blue, grey and coral.
"MILAS has been in our assortment for a while now, and since these baskets are so popular among our customers, we have decided to introduce a new colour – a fresh and cheerful blue that complements the two original colours," says Susanne. "MILAS is both pretty and functional. If your shelf space is limited, stack a couple of MILAS baskets on top of each other. Add a label to the front of the basket, so you don't have to search for your belongings. And if you don't need it for a while, just fold it and store it. You can use it in the kitchen, in the bathroom or in the bedroom. It looks good anywhere," says Susanne with smile.
ALVAR round basket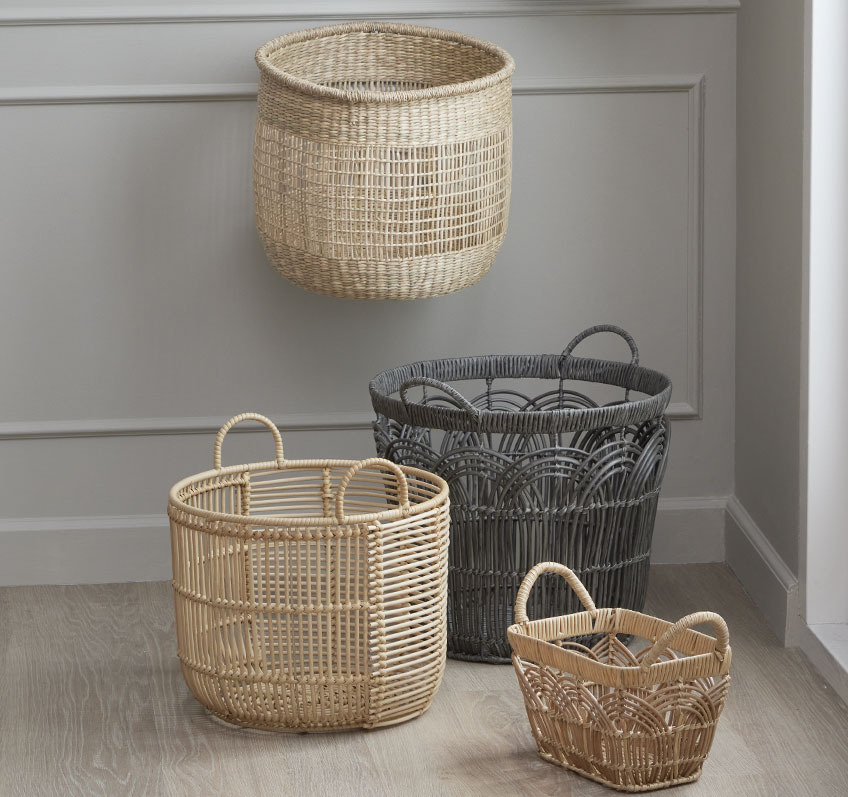 ALVAR is a round basket that is 35 cm high and has a diameter of 35 cm.
"ALVAR has a very natural expression, but it is in fact made of plastic. That means that it is super practical, as you can use it in the bathroom or outside on a covered balcony or patio with no worries, and the handles makes it easy to move around. It has a cool design with vertical pattern on one side and a horizontal pattern on the other, and personally, I will use one for throws on my patio and one for towels in the bathroom," says Susanne, before she gets back to finding new, practical storage solutions for JYSK's customers.