Redecorating your living room or dining room doesn't have to be that mammoth project that you expect it to be. There is no need to paint the walls, get a new sofa or new armchairs - you can simply change the cushions, throws and rugs. These items all have a way of influencing the entire room. They can define different areas in a room, and either create harmony or add some spark to your décor.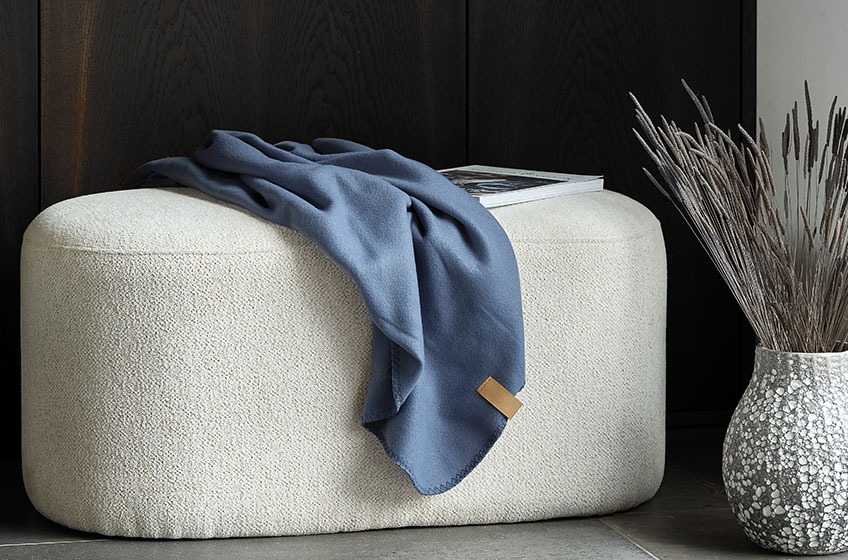 Throws function in numerous ways. They can break up a surface in a neutral colour, create a calm background for patterned cushions or add a charming look to an armchair by being casually draped over the armrest. And they keep you warm on cold evenings.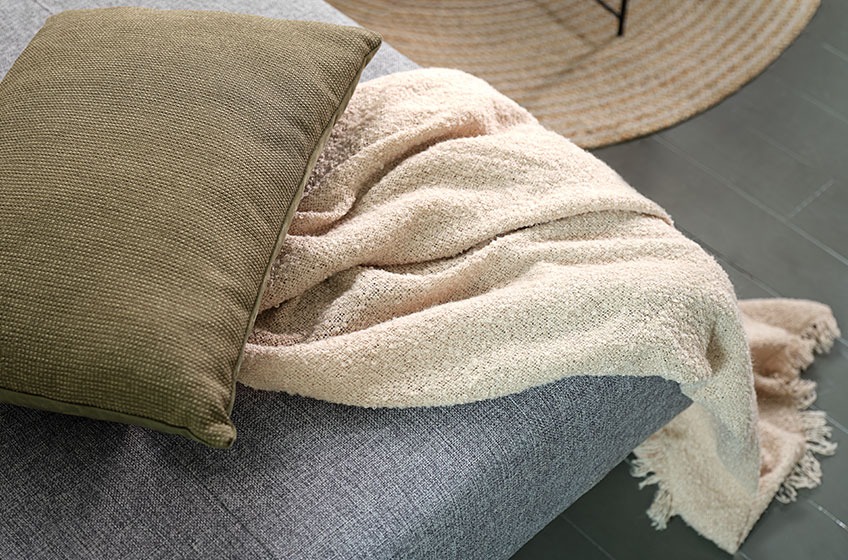 You can chose cushions and throws in different shades of the same colour scale and let them match the rest of your décor and furniture like we have done in the living room above, or you can use them to add extra spark to an already joyful look like we have done it below.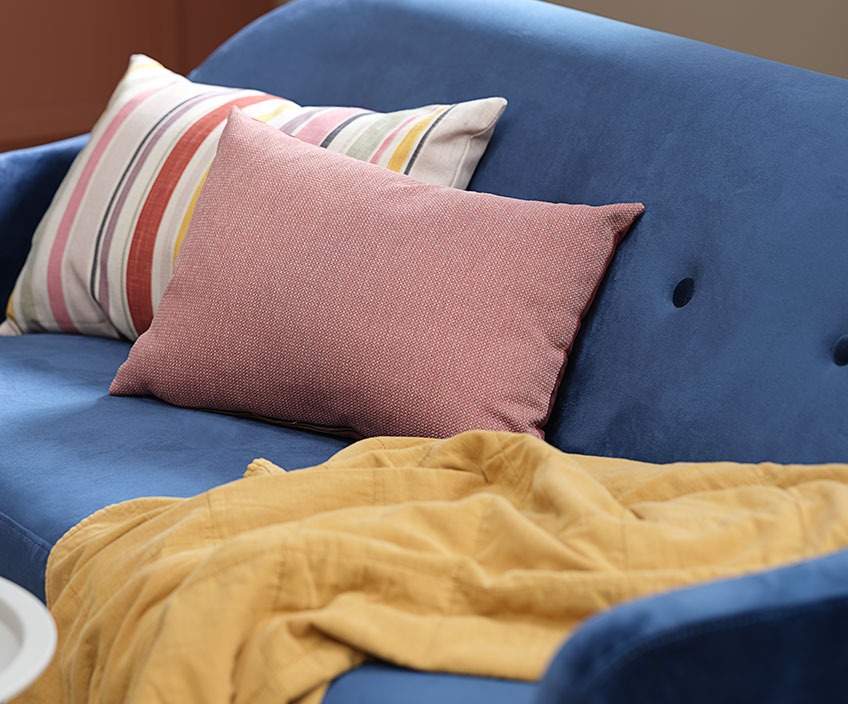 Living room accessories add hygge to your room styling
You can use rugs to define a space or to separate different areas. Put a rug under your dining table to create a "room in the room", or under your coffee table to add an extra sense of "hygge". A rug has a comfy look and feels more pleasant for the feet than a cold floor.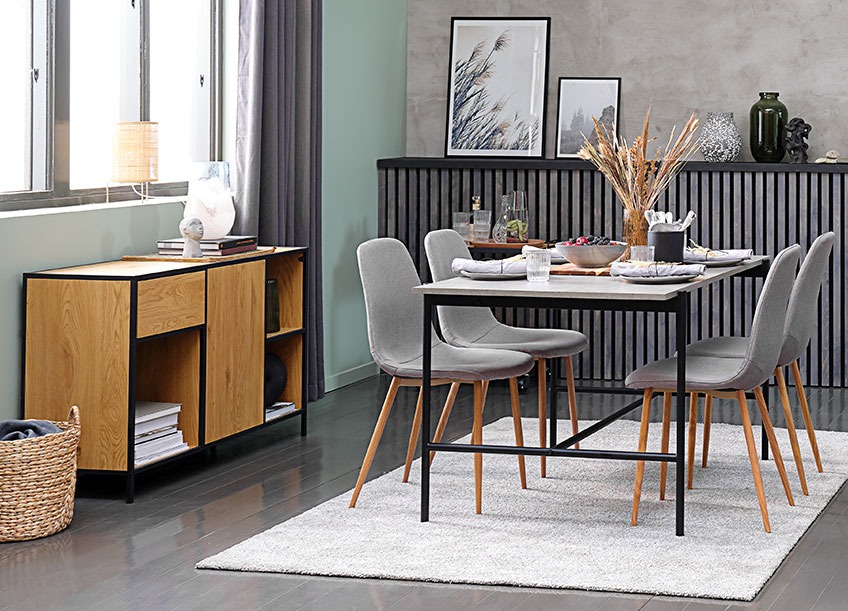 Upholstered furniture, rugs, throws, curtains and cushions all have a way of adding warmth to a room and turning a house into a home. But even little things like cloth napkins can contribute to the feeling of hygge at your dinner parties - or just your regular weeknight.