Twice a year we ask Tina Nymann, JYSK's Category Buyer of home interior décor about her favourites among the news in the JYSK assortment: "I feel like this period calls for both warmth, flashes of joy and genuine hygge," Tina begins. "That is why I have chosen to highlight some products that can light up your home – both metaphorically and literally."
NILSSON cutting boards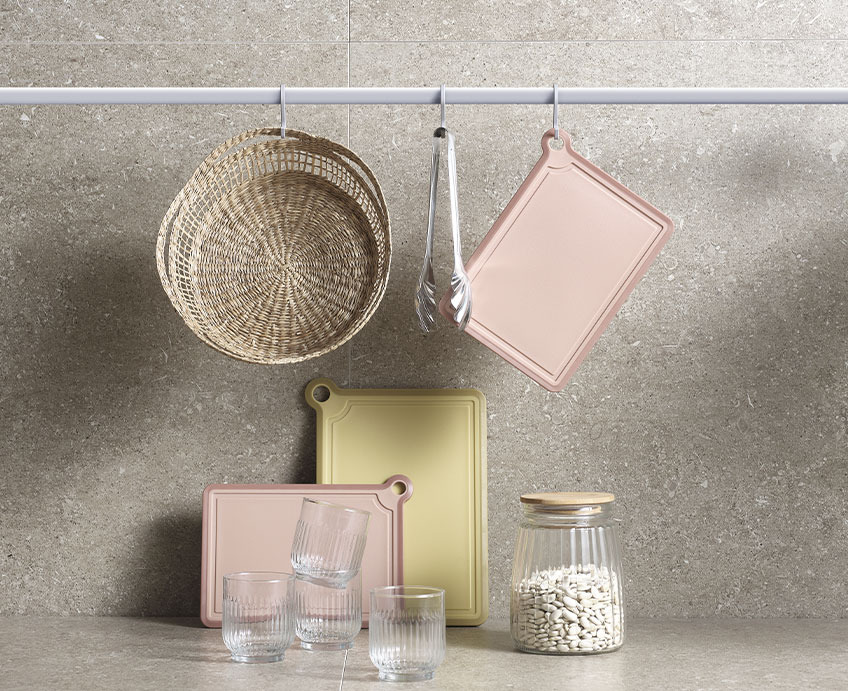 "At the moment, many people are cutting back on grocery costs, but that doesn't mean that cooking can't still be fun and that you can't set an appetizing table," says Tina "We have added some colorful items and decorative shapes to the assortment. The NILSSON chopping boards can add spark to the most tedious kitchen chores. And the LIAM serving tong is not just a tong – the seashell grip is a humorous take on a kitchen utensil, and makes the tong perfect for both salads, pasta and cakes."
NILSSON cutting boards are sold in sets of two – the yellow is 30 x 22 cm and the rose coloured is 25 cm x 18 cm. LIAM serving tong is 23 cm long and silver coloured.
Also, see our category buyer's 3 favourite bed linen
SEBASTIAN bowl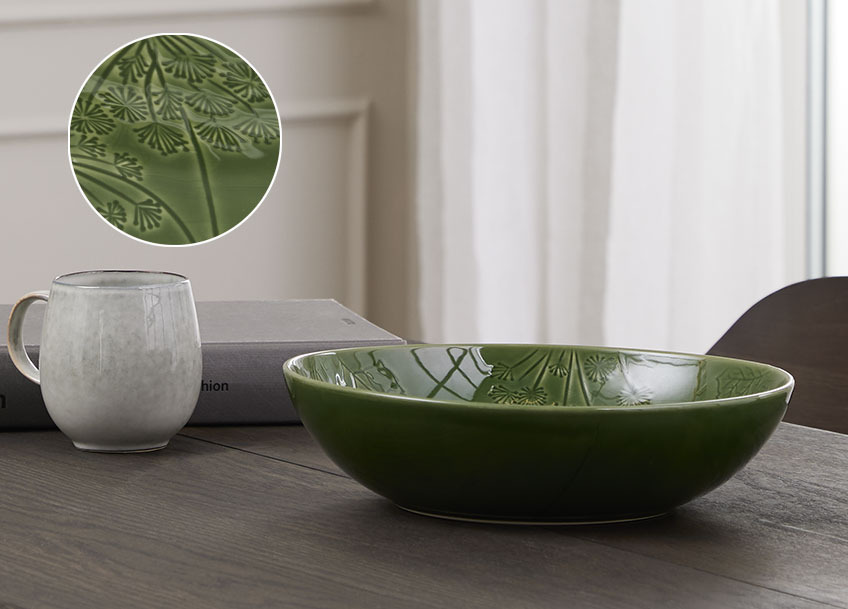 SEBASTIAN is a green stoneware bowl with a pattern of dill crowns. It is 8 cm high and has a diameter of 30 cm.
"SEBASTIAN will make any salad look like a million," says Tina with a smile. "You can use it as a salad bowl, a fruit bowl or just as a piece of décor. It has a lot of presence, so it is quite the eye-catcher."
THORSTEN and LAURITS candlesticks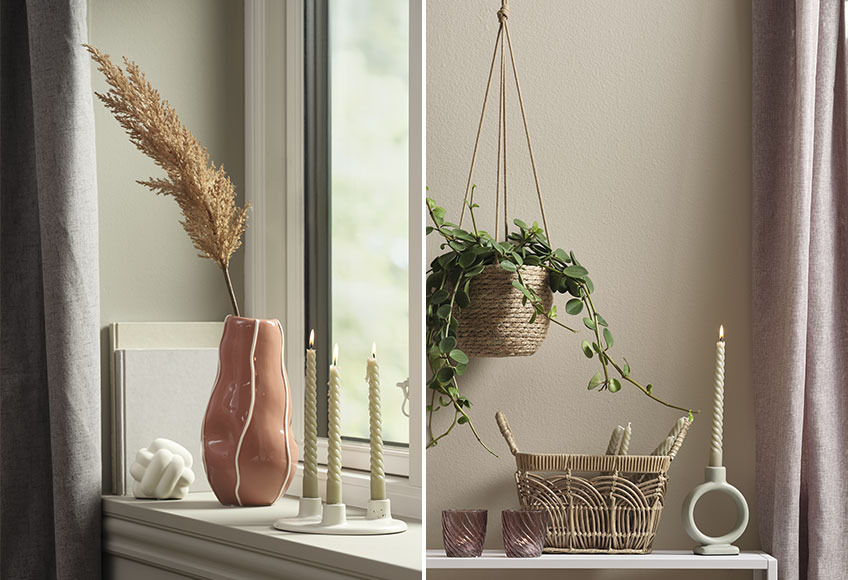 LAURITS is an off-white stoneware candlestick with room for three candles and THORSTEN is a green porcelain candlestick.
"Winter, spring, summer or fall – the cozyness that candles bring to a room is always welcome, and the right candlestick can really contribute to a warm atmosphere," says Tina. "Our new candlestick LAURITS allows you to light three candles, so you can triple the joy of the flickering flame. With the THORSTEN candlestick, you get a two-in-one item: Both a sculpture and a candlestick, that adds style to your home with its organic shape," Tina finishes with a smile.