Vases with cut flowers are beautiful and can really transform a house into a home. Along with plants in plant pots they add life to your interior décor, but flowers are just a little bit more decorative.
Treat yourself with a bouquet of flowers every once in a while, or make things a bit easier and get some artificial flowers that don't require any maintenance and that are cheaper in the long run.
Get our best tips to decorating with artificial flower arrangements.
When looking for the best vase for your home, you can select between different types. Get the benefits of them in this blog post.
Opaque or glass vase
A transparent vase has a light expression and highlights the life that fresh flowers bring to a room.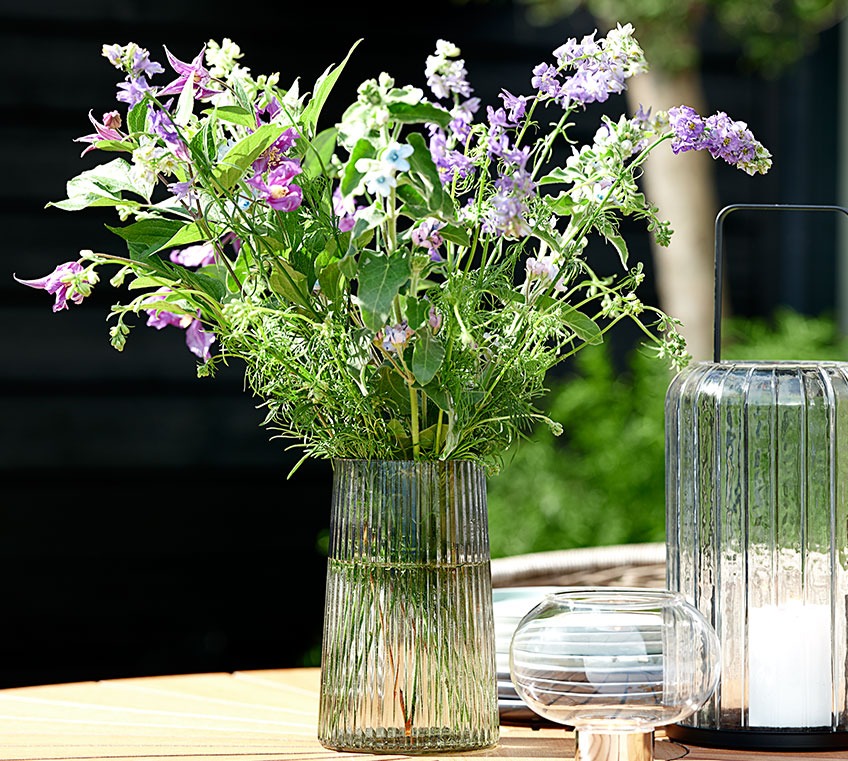 On the other hand, an opaque vase is very practical. You don't have to worry about the vase getting a cloudy look, or about removing limescale deposits that have ended up on the inside of the vase.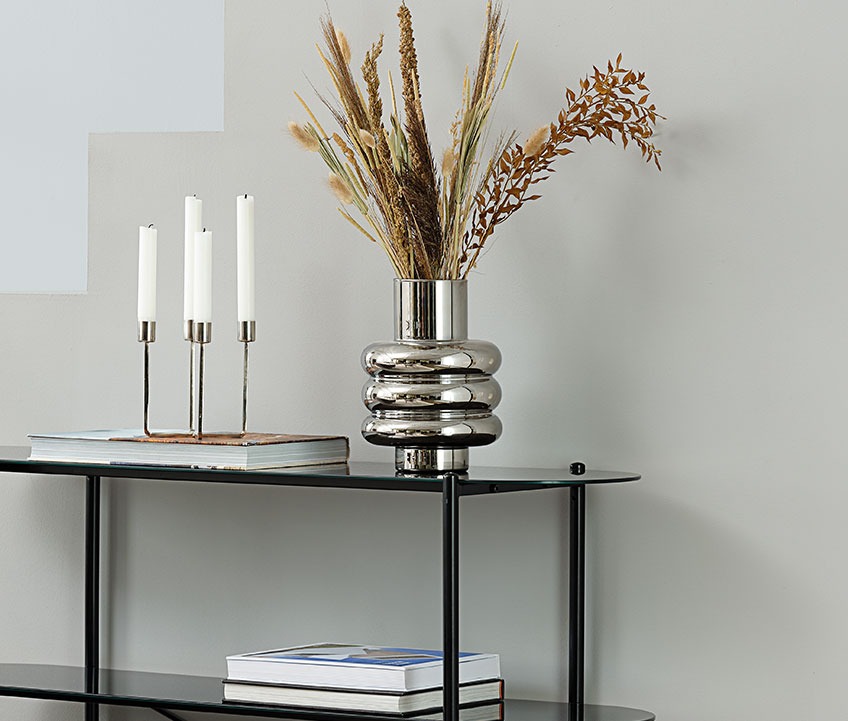 Tall vase or small vase?
If you are looking for a floor vase, choose one that is tall, at least 30 cm, and with a lot of presence. That way you won't miss it and stumble over it.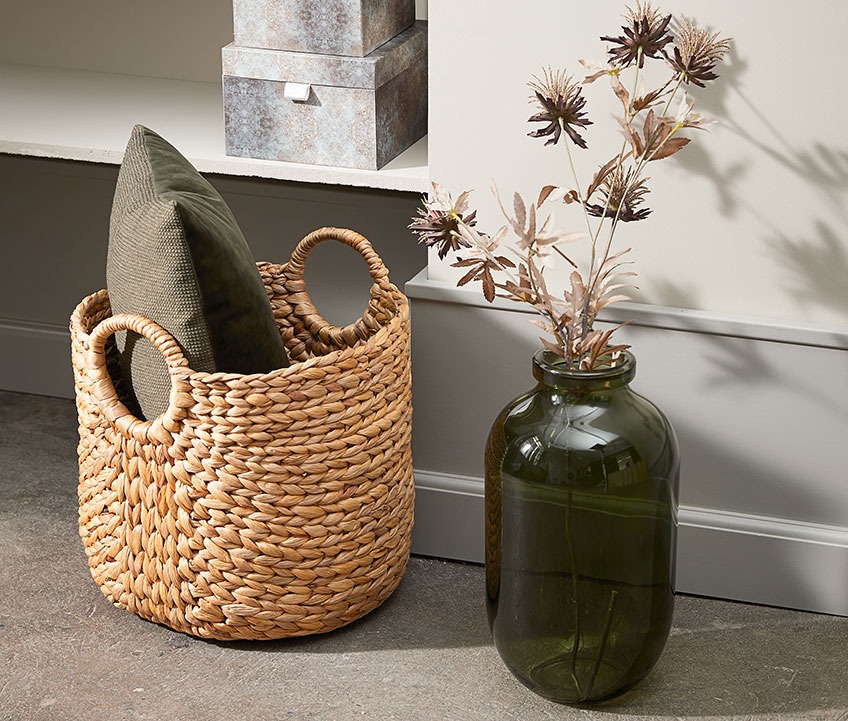 If the vase that you are looking for is intended for a table, or a shelf, you can chose one that is lower and more delicate. Especially for a dinner table, you might prefer a small vase to a taller one, so you are able to make eye contact with your family or guests during dinner.
The shape of the vase mouth
Large vases are available with small mouths and vice versa. It is a good idea to consider what flowers you want to keep in the vase. If you like just one or two flowers or a pretty branch, find one with a small mouth. If the vase has a wide mouth a few flowers will look a little sad.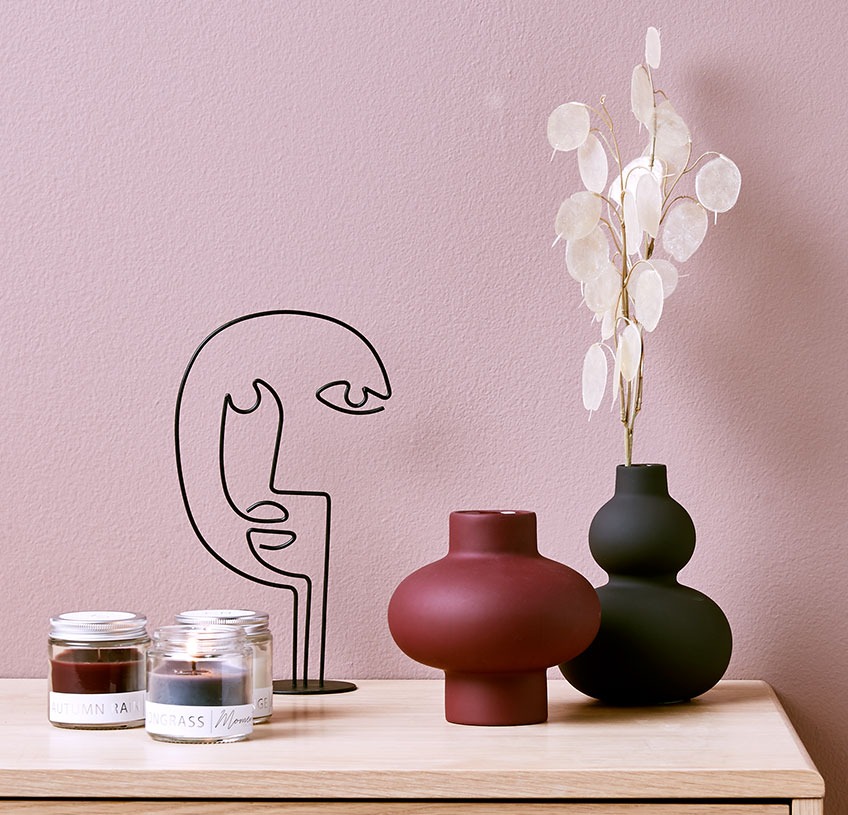 If, on the other hand, you have a big bouquet, it can be a challenge arranging it in a vase with a small mouth.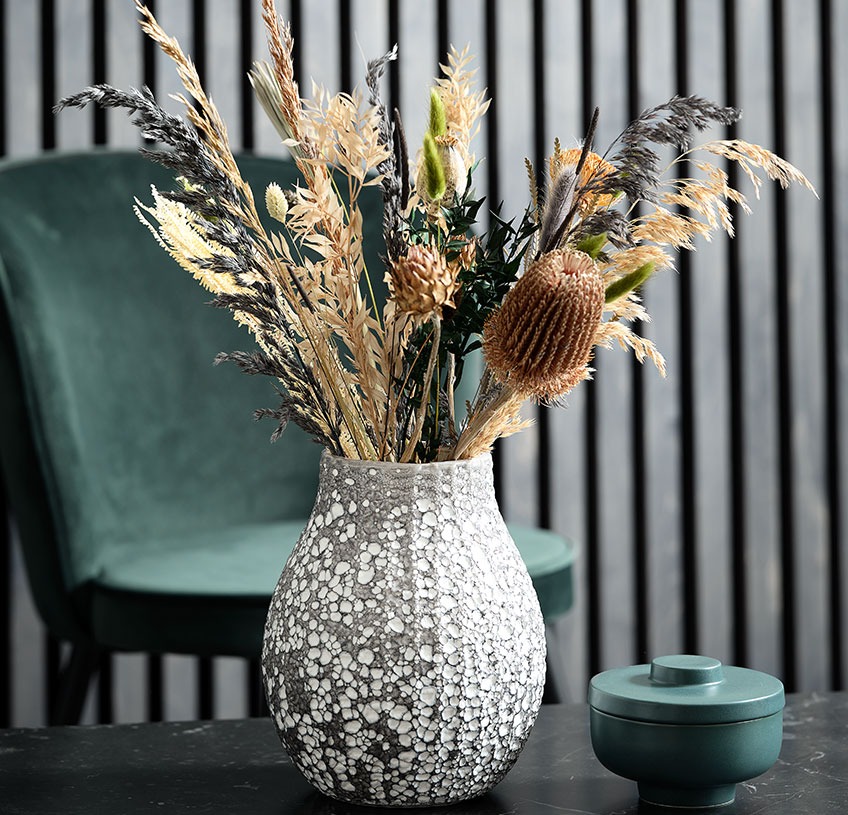 Colour and style
There is no need to worry that an eye-catching vase with a distinct style overshadows the flower bouquet. Flowers have a way of attracting the attention. A sculptural vase can even be a beautiful piece of décor in itself, without any flowers.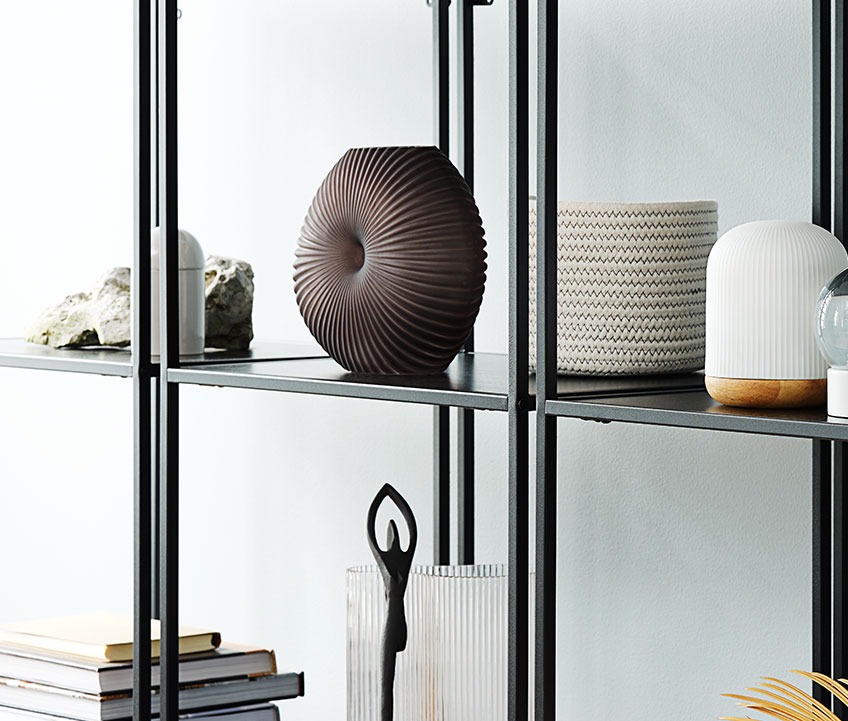 When it comes to flowers, their surroundings tend to either match them or complement them, so the colour of the vase isn't all that important. With flowers there is no way of doing it wrong.