The Buyer's favourite home textiles
Lotte Gandrup is JYSK's Hometex category manager and responsible for our assortment within cushions, rugs, throws and table linen. She has been with us for 7 years and if anyone knows if this season's trend is wool or cotton, earthy colours or pastels, it is Lotte and her skilled team. We have asked Lotte about her favourites among the new arrivals this season, and she doesn't hesitate much before she decides on 4 different cushions that all deserve an honourable mention:
"Of course there are also products among our new rugs and throws that have my heart beating extra fast, but I really want to highlight our beautiful grey cushions FJELLSYRE, SKOGSIV and FJELLFLOK along with the sweet sofa cushion HORNDRAGER," Lotte says.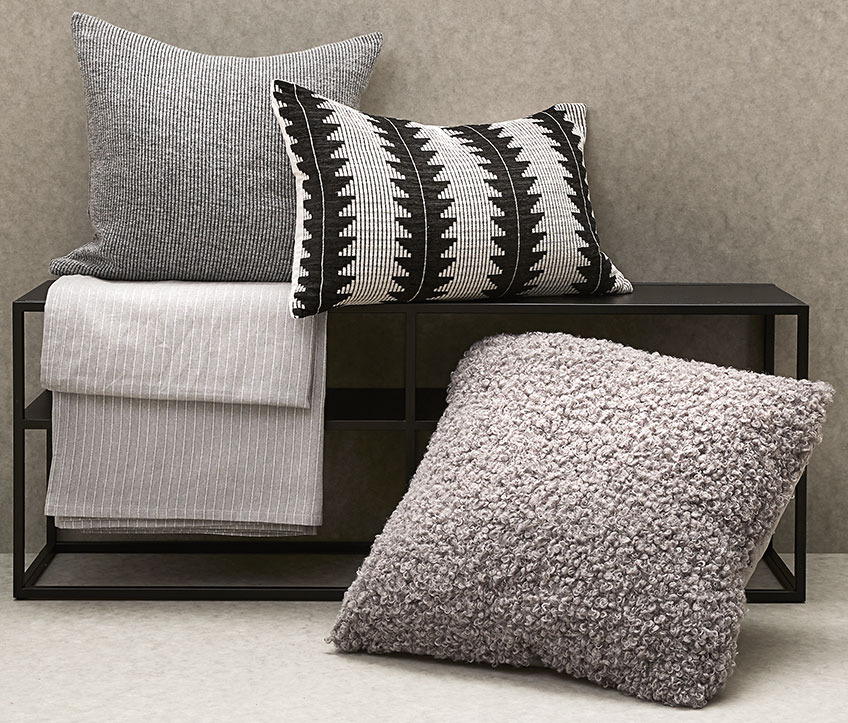 "FJELLSYRE, SKOGSIV and FJELLFLOK are all cushions that are filled with feathers. The cover is a heavy duty fabric, much like the material on a sofa. The colours are the classic Nordic grey tones, that look really awesome together. At the same time, they are easy to combine with other colours for a fresher look."
See the buyer's favourite décor for more inspiration.
Dress your living room for winter with grey cushions
The cushions have a raw design with a crafted look that is perfect for the autumn and winter ahead of us. "The stripes on FJELLFLOK give the cushion an almost industrial look and SKOGSIV's black and white colours could depict anything: A stylised and cheerful reminder of a pine forest, a native pattern or something completely different," says Lotte and goes on to describe the last cushion:
"FJELLSYRE has a sort of checkered pattern that is rough and elegant at the same time."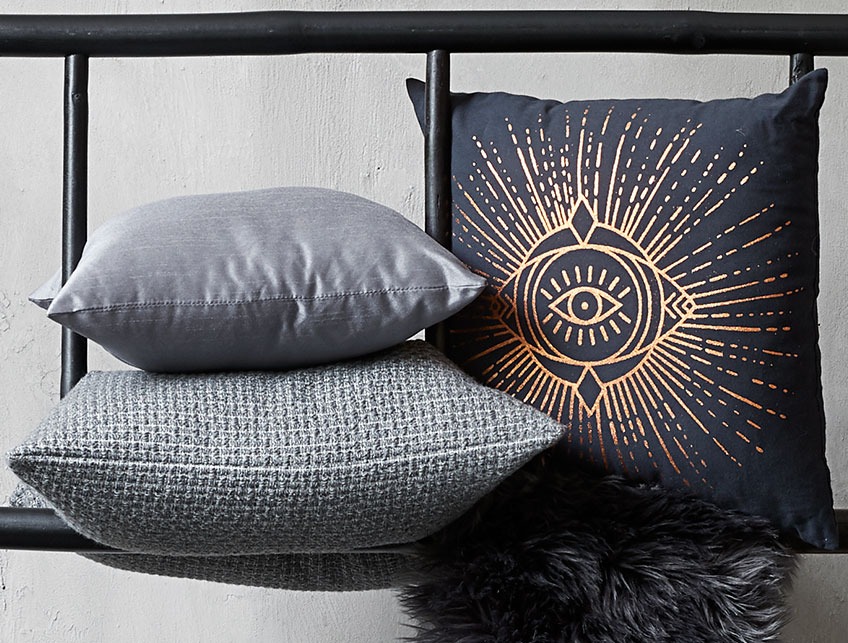 HORNDRAGER – fun and surprising details
Lotte can't keep herself from highlighting one fourth cushion in the new assortment: "I am head over heels with the sweet and humorous pattern on HORNDRAGER. From a distance, it looks a little like hearts or maybe just as a checkered pattern. However, when you get close to it, you realise that is little birds. This cushion is a really fun and fresh addition to the living room or maybe a teenagers room."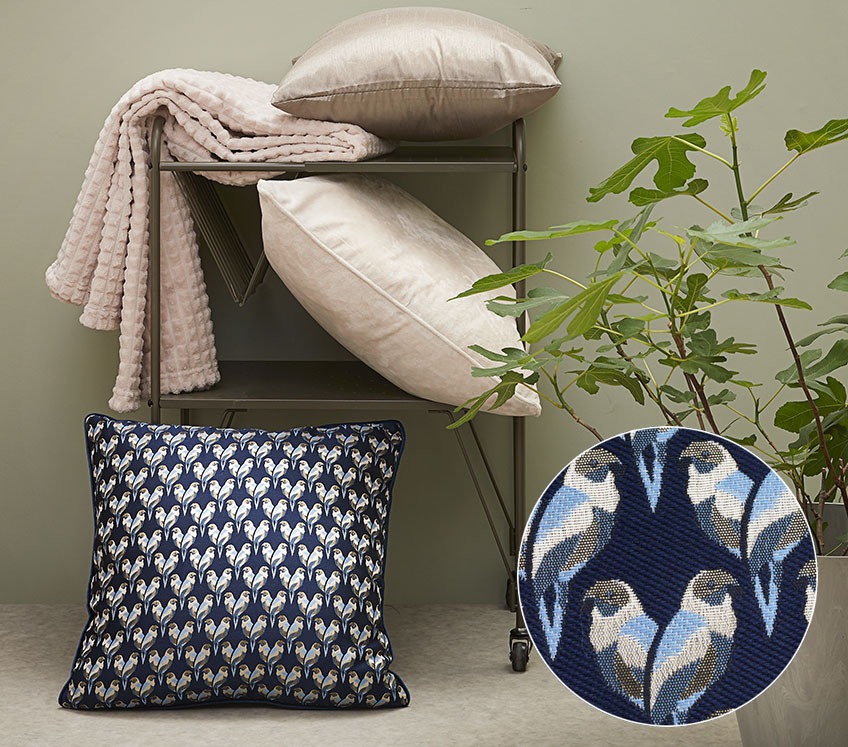 Stay tuned for news about our assortment within tableware and table linen.