The Buyer's favourite home textiles
Sara Højgaard Rasmussen is JYSK's Hometex category manager and responsible for our assortment within cushions, rugs, throws and table linen. We have asked Sara about her 3 favourites among the new arrivals this season, and she doesn't hesitate much before she decides on some items that all deserve an honourable mention – and we can already reveal that Sara has trouble limiting herself to 3:
MAIGULL quilted throw takes you to the summer season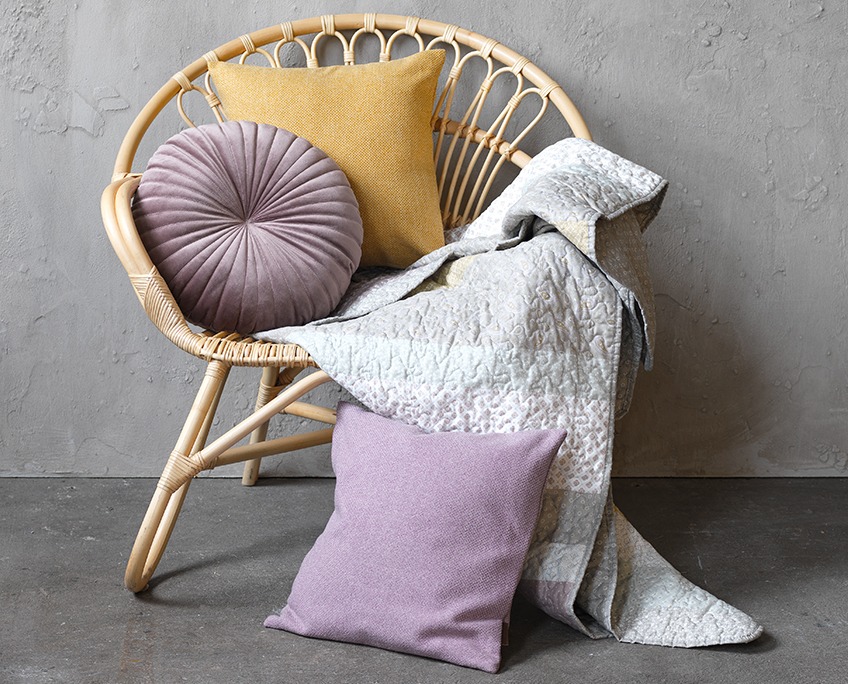 "The MAIGULL quilted throw is a super versatile piece of fabric and on top of that it is both really pretty and talks to the nostalgic among us. You can cuddle up under it on the sofa on a chilly afternoon or bring it with you to the beach or park and use it as a picnic blanket. Or maybe use it as a bed throw?" Sara suggests, and continues "This quilted throw is one of my absolute favourites this season because of its slightly retro expression. The colours and the sweet print with small flowers is a flash back to more simpler days".
See the buyer's favorite décor and the buyer's favourite bed linen.
Kid's rugs for learning and playing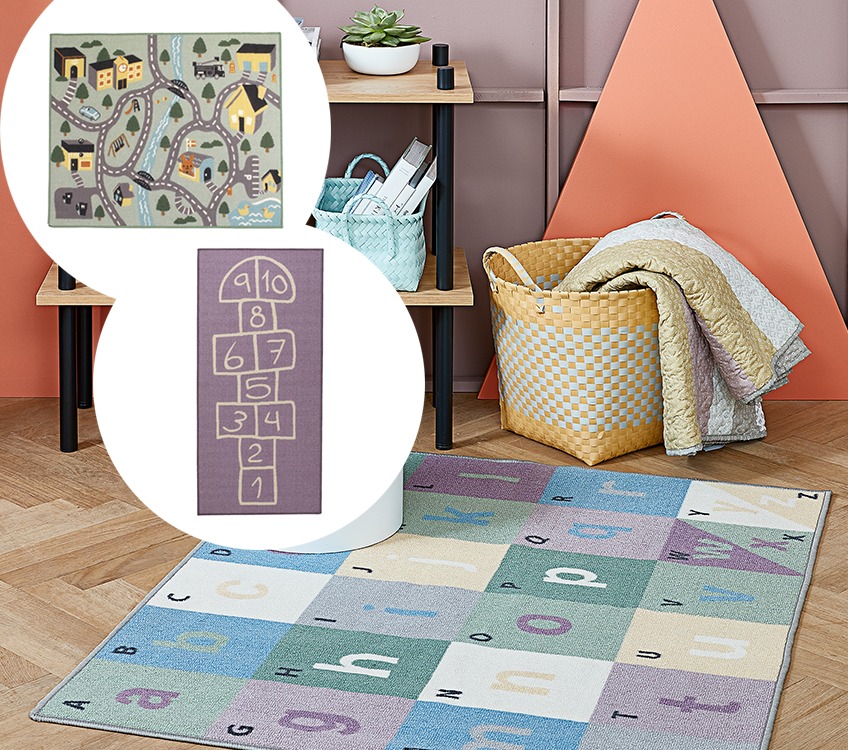 "The next items that I want to highlight have already been introduced in my own home," Sara says. "When you enter the children's room you often feel under attack by colours. Toys and furniture for kids are often bright red, blue, green or yellow, but the GULMAURE rugs all have a nice toned-down colour that brings harmony to the room. The rugs are educational and playful at the same time and they invite the kids to play and use their body and mind. The smaller children can start with the traffic rug and as they get older, they can benefit from the alphabet rug and the hopscotch," Sara suggests.
Velvet cushions with a playful twist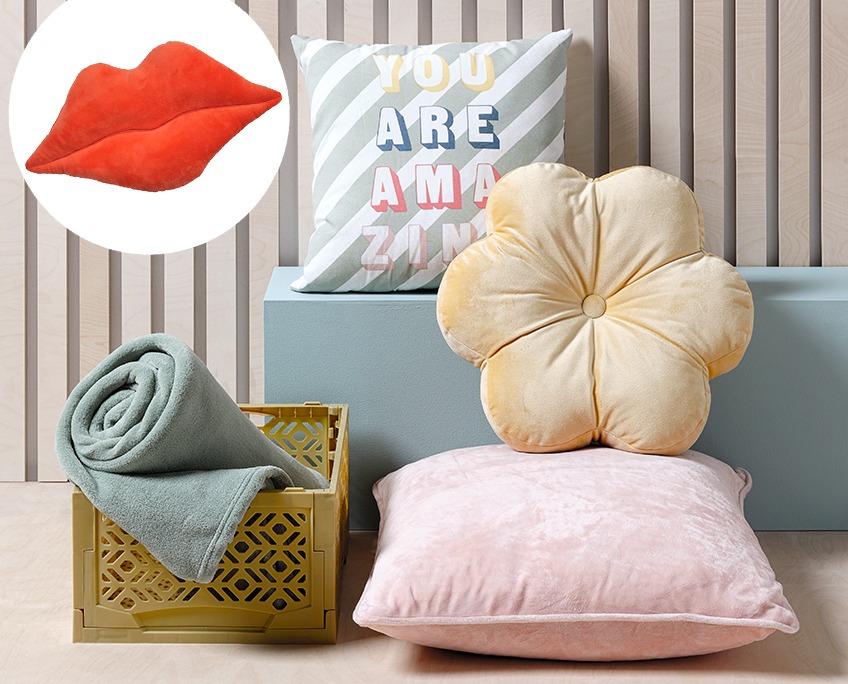 "I have a lot of favourites among the new cushions, so here I also have to mention 3. First of all, the flower shaped FRESIA that is available in two happy colours: Yellow and rose. They are both a breath of fresh air but not too "wild". If you feel more courageous or want to have a little fun, I would like to draw attention to the lip shaped cushion KLEMATIS – perfect for the teenage room or as a (Valentine's) gift for your special someone. Last but not least, let me highlight AJANIA with the "you are amazing" print. It has an 80's look but in an updated version that I really like – and who couldn't use a daily confidence boost," Sara finishes with a smile.