Every time we introduce news in our hometex assortment, our category manager Sara Højgaard Rasmussen shares her favourites and the story behind them with us. "I want to highlight three different products that all reflect the ever-present beauty of nature. They all have a calm - and you could even say comforting - expression that I find we can all appreciate these days," says Sara before she goes on to describe her favourites in detail.
GULDREGN cushion covers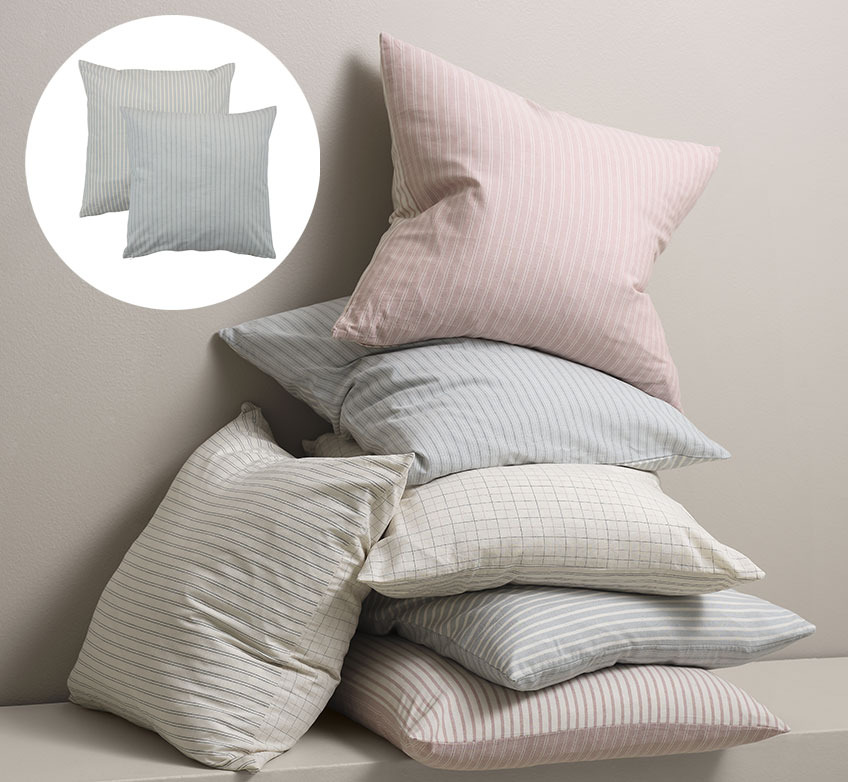 GULDREGN is available in three different versions: blue, rose and beige. They are all 50 x 50 cm and have a different pattern on each side of the cushion cover.
"With GULDREGN you get two-in-one," says Sara with a smile. "These cushion covers have a different pattern on each side, so you can choose your favourite one day and change it the next simply by turning the cushion over. You can combine cushion covers in different colours for a vivid expression or settle for one colour and still be able to create a dynamic expression. What is most important though, is that the colours are quite mute and in line with the Scandinavian expression that we love here at JYSK. They have a certain summer cottage vibe - relaxed and natural," says Sara.
DUNHAMMER bedspread and back cushion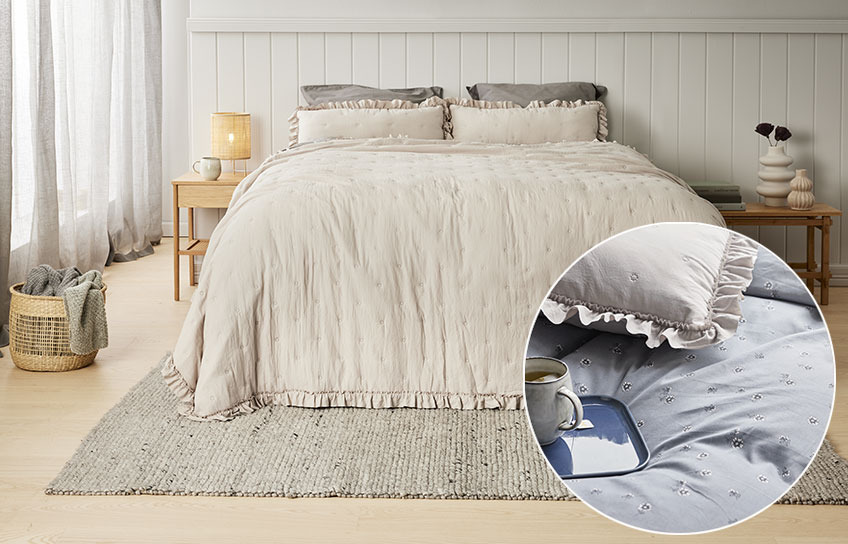 DUNHAMMER is available as both a bedspread and as a back cushion. They are beige with little circles punched into the fabric and have ruffles around the edges.
The bedspread is 220 x 240 cm and fits a double bed. The back cushion is 35 x 75 cm and ideal for back support for example when you want to read in bed.
"This is such a lovely design," says Sara. "The natural colour is easy on the eyes and to me, it creates a pleasant atmosphere that encourages us to practice slow living and reconnect with nature, our loved ones and ourselves. The romantic ruffles are really the icing on the cake, that will surely make you love this bedspread," says Sara with a smile.
MASKROS rug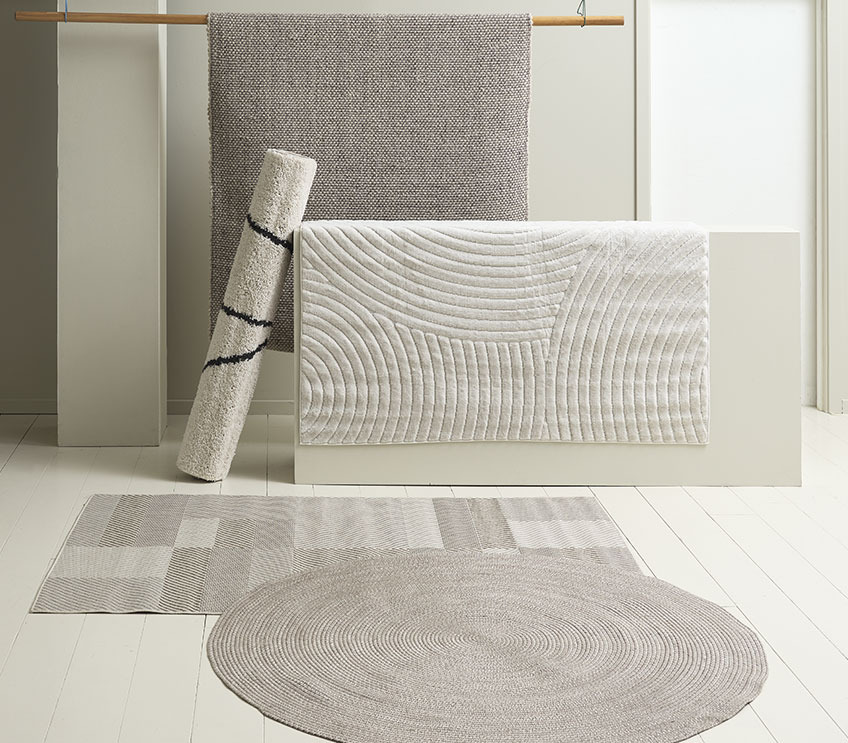 MASKROS is a round indoor-outdoor rug. It has a diameter of 160 cm.
"MASKROS is a very versatile rug," says Sara. "You can use it both indoor, in the living room or kitchen, and outdoor. Why not place it under the lounge set on the patio and make your afternoon coffee in the sun a bit more pleasant?" Sara asks with a smile, before she continues: "You can turn it over – both sides look great – to make it last longer. Once again, I think that this design encourages us to enjoy life surrounded by our loved ones," she finishes.