JYSK presents two festive new trends to you this Christmas: Glacial Escape, inspired by nature and the powerful northern landscapes, and Cosy Tradition with roots in family values and hygge. In this blog post you can be inspired by the dusty, natural earthy tones and the references to Scandinavian winter sceneries in Glacial Escape.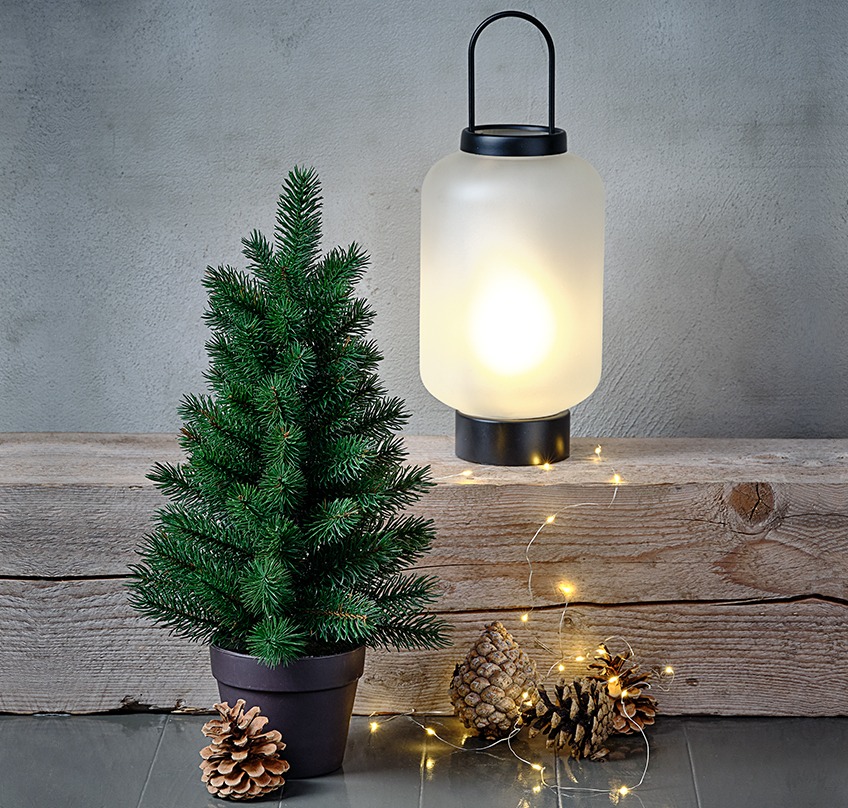 With its frosted look, the ALUNIT glass lantern is a brilliant example of Glacial Escape. It has an LED bulb inside and runs on a battery with a timer function that lets it turn off automatically after 6 hours. Bonus: You can use it outdoors and enjoy the light welcoming you home when you return on a cold winter night.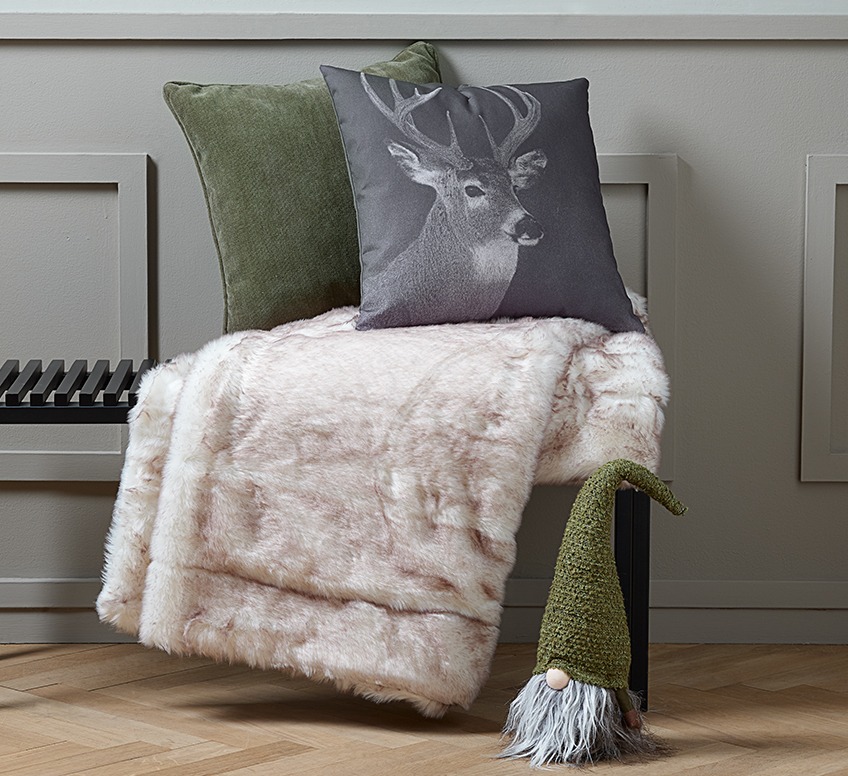 Black, grey, dusty olive and petrol nuances are colours that characterise this trend, and the down toned palette makes many of the items timeless. An excellent example is the forest green HORNFIOL cushion in soft chenille.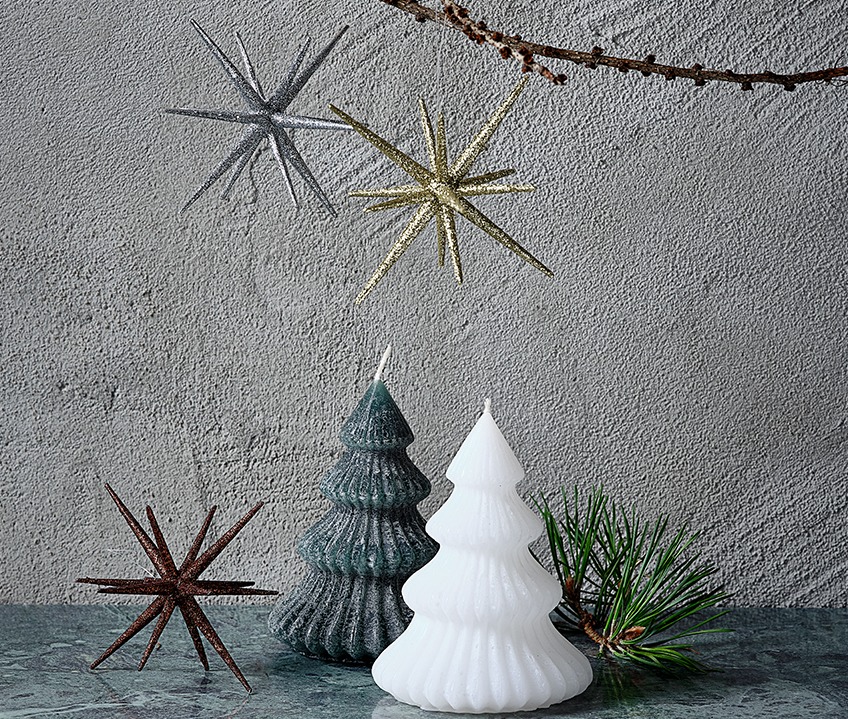 Let Christmas stars open your home to the sky above us and enjoy how pine trees can introduce a magic touch of the northern woods.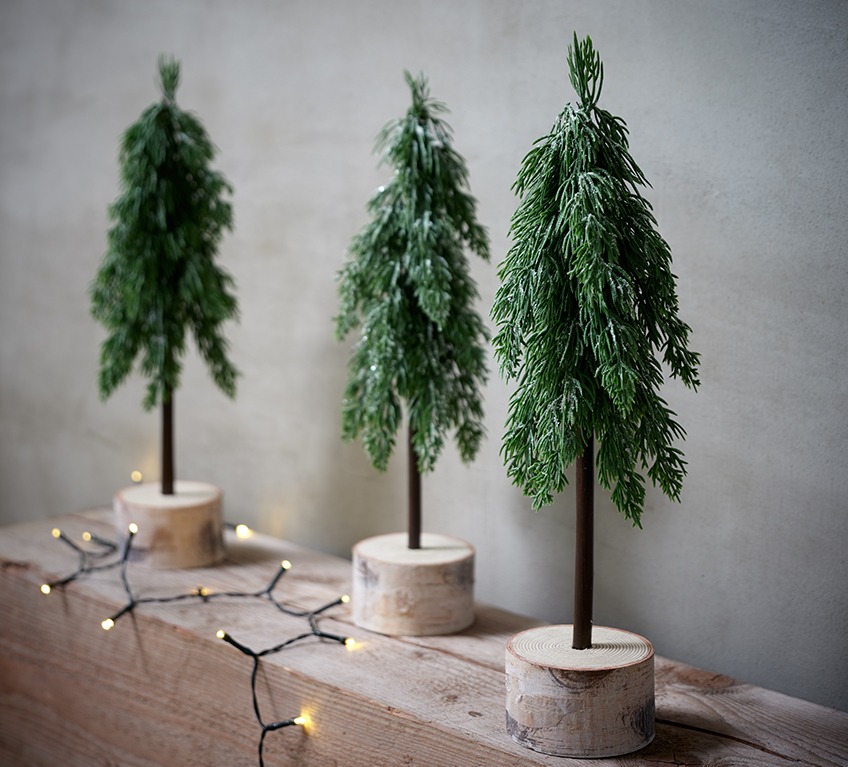 Invite the raw, silent nature into your home with the OFIOLIT artificial Christmas trees. Place them together and create your own mini forest.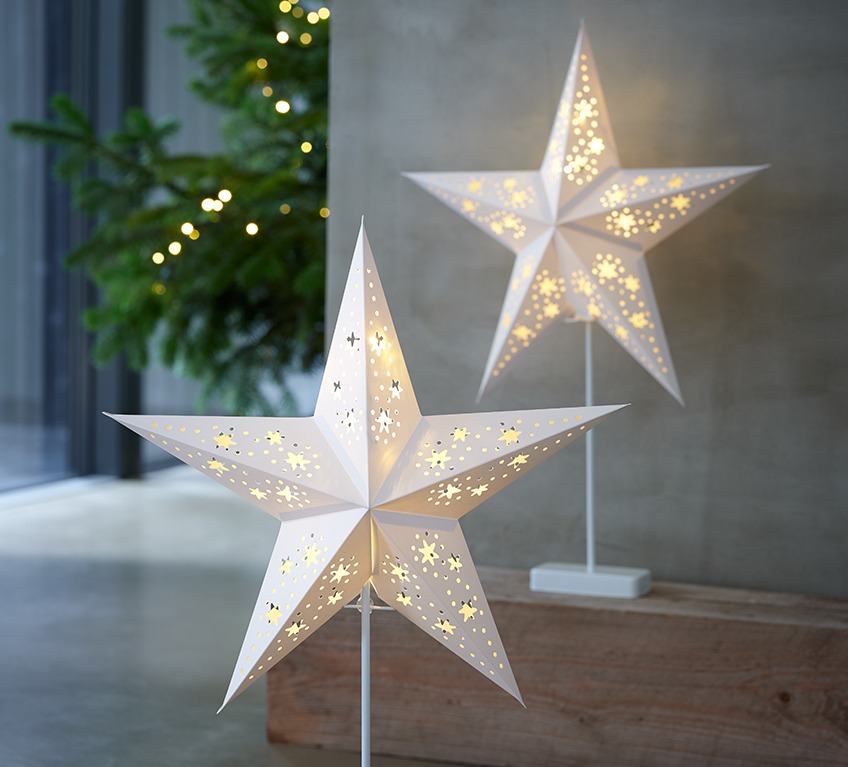 Christmas is traditionally the season of candles but you can just as easily create a cosy atmosphere with decorative battery lamps. If you place them in the corners of the room, they will make it seem larger and spread light and joy in a dark season.
Read more about Cosy Tradition.