Relax in an exotic garden set
At JYSK, we are thrilled to present a new line of garden furniture to you: BAMLE is a series of garden furniture made from bamboo.
Bamboo has become a very trendy choice for outdoor garden furniture. It is affordable and has an exotic look and the rustic beauty is suitable for the look of almost any contemporary patio or balcony. At JYSK we love how well bamboo furniture goes with the Scandinavian style that we adore. Bamboo furniture adds a tropical feeling to any outdoor space. 
Outdoor garden furniture for any preference
Our BAMLE collection gives you the opportunity to relax any way you like – in a sunlounger where you can enjoy a warm afternoon on the patio or balcony. Accessorise with JYSK sunlounger cushions for extra comfort.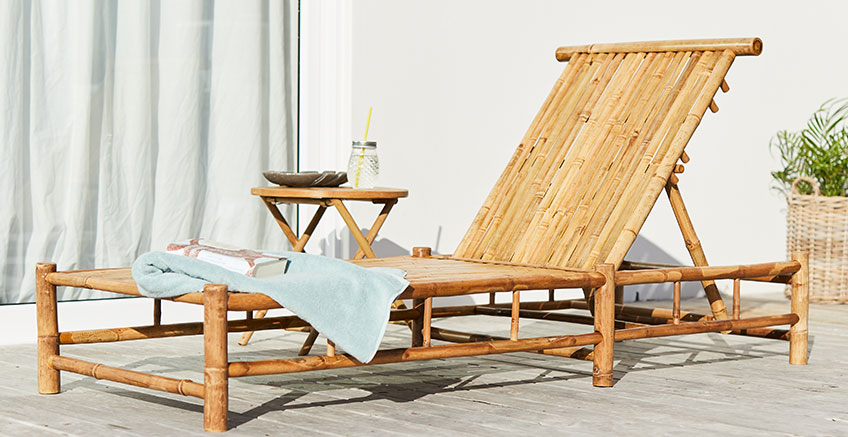 Can you picture yourself chatting with your friends on this BAMLE bench? It's foldable and very easy to store away when you need the space for something else.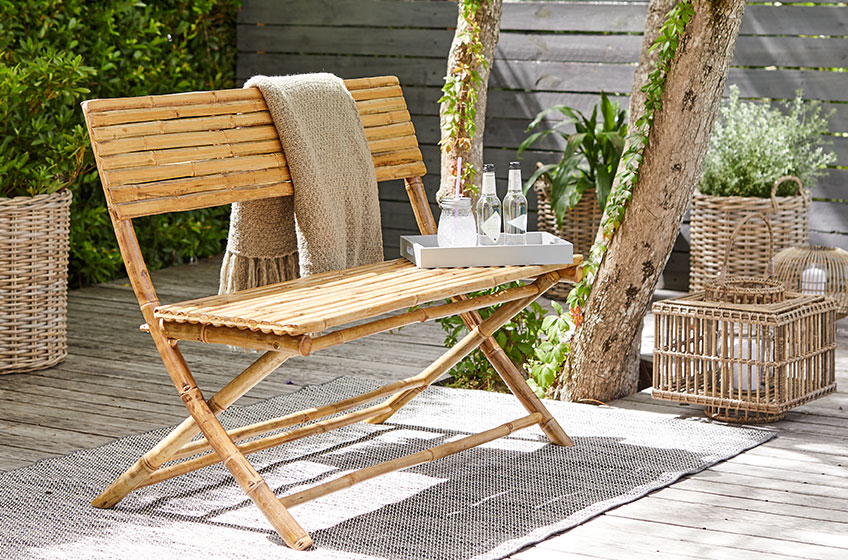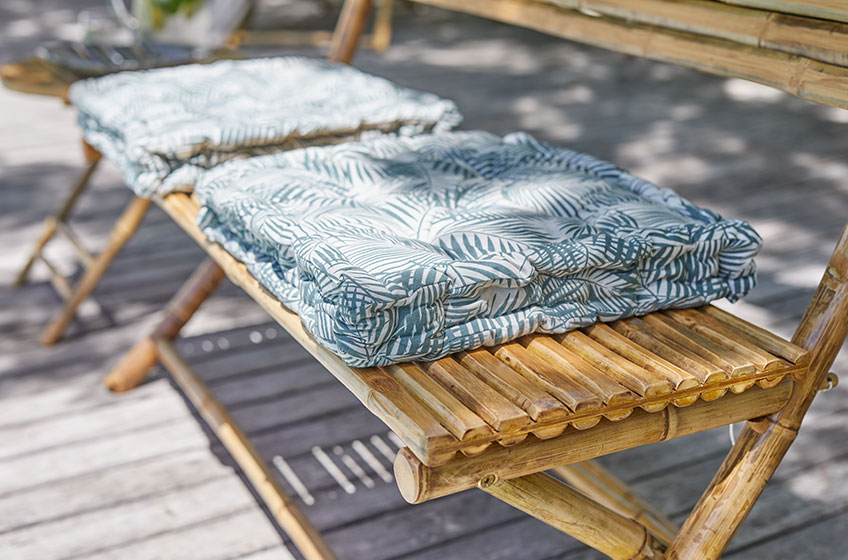 The BAMLE beach chairs are ideal for bringing with you to the beach or to the park.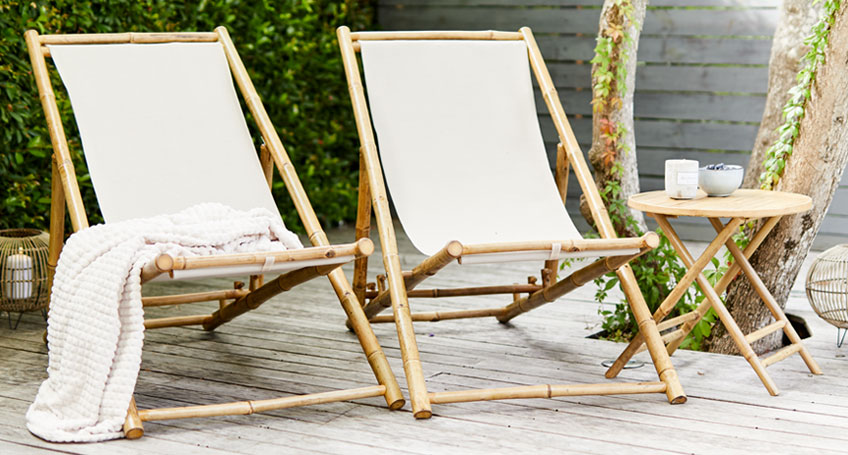 Of course, you can complete the exotic look with a side table for your cold drinks.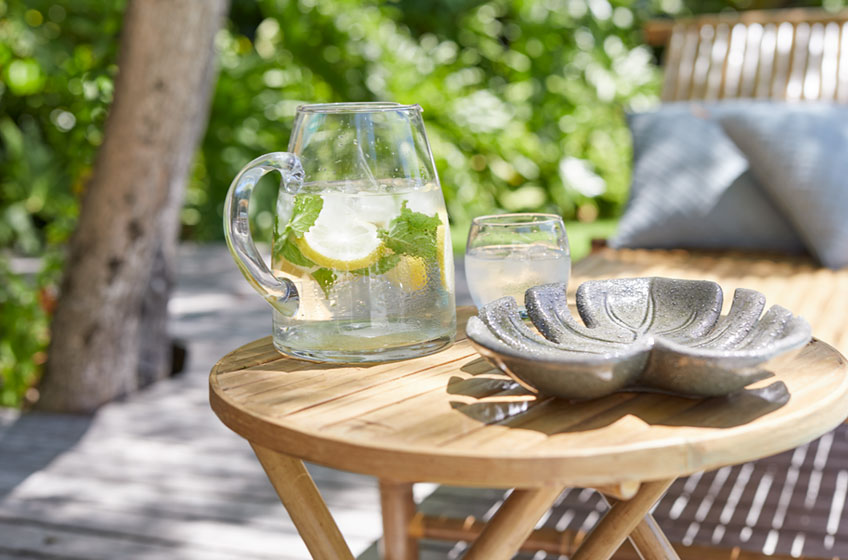 Bamboo isn't just eye candy – it has even more benefits.
As bamboo is a type of grass, the material is very light so you can easily move the furniture around as it suits you. It is a strong, natural material that is also durable - bamboo furniture does not expand in moist conditions nor does it shrink in dry environments, but we do recommend that you cover it during longer periods of rain. It is very scratch-resistant and can withstand everyday use.