With RAVNDRUP modular rattan garden furniture, you can build exactly the lounge set that is ideal for your patio or garden. It consists of three different modules:
A middle module
A corner module
A lounge table
RAVNDRUP modular rattan garden furniture gives you the maximum freedom and flexibility to decorate your patio as it suits you.
Endless combinations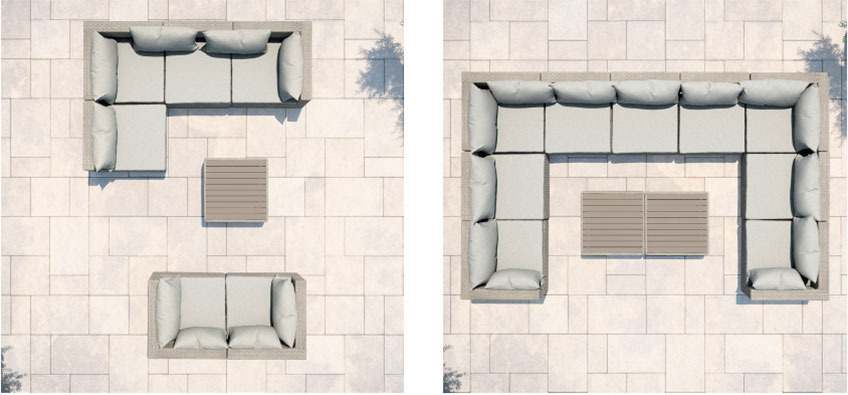 Put together as many middle modules as you wish and finish with a corner module. Or leave an open end for easier access to the comfy seats.
Build a u-shaped lounge sofa and place one or two lounge tables in the middle if you have a large family. RAVNDRUP lets you gather your loved ones for board games, cool drinks and cosy chats on the patio.
Small patio ideas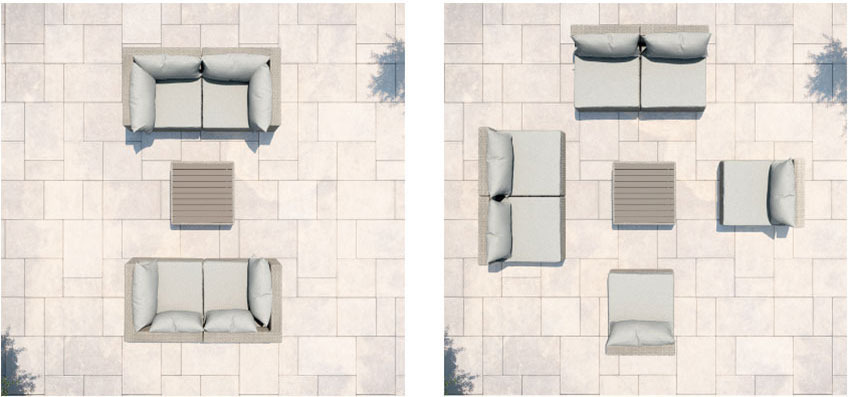 With a smaller outdoor area, you might want to restrict yourself to one or two small lounge sofas, consisting of two modules. With RAVNDRUP corner modules you can create the true, comfy sofa feeling. Middle modules are a bit easier to push together to create a soft daybed or sun lounger. Place one of the back cushions under your head and lie down with a nice magazine.
More ideas for a small patio or balcony
RAVNDRUP middle and corner modules have a steel frame and a seat and back out of polyrattan. They come with luxury cushions with durable, structure-woven polyester cover. The corner module comes with two back cushions. Clamps to keep the modules together are included.