Where do you keep your garden cushions, outdoor lanterns and garden toys when you don't use them? A cushion box is a great solution to your storage needs but how do you choose the right one? There are a number of things that you need to consider:
What will you be storing and what size is right?
Do you plan to move the cushion box around?
How much space do you have for the cushion box on your patio/balcony?
Will the cushion box be protected from rain and cold or should it be frost-proof and waterproof?
Some features are "nice to have" and others might be "need to have" for you. In this blog post, we guide you through some of the decisions that you need to make.
Cushion box with seating for small patios and balconies
If you have limited space available on your patio or balcony, it is a good idea to find furniture with multiple purpose. Some cushion boxes are constructed to carry the weight of one or more persons so they can work as both storage and seating. This is the case with SVENDBORG. It can easily be moved around because it has handles so you can drag it to your garden table if your guests outnumber your garden chairs.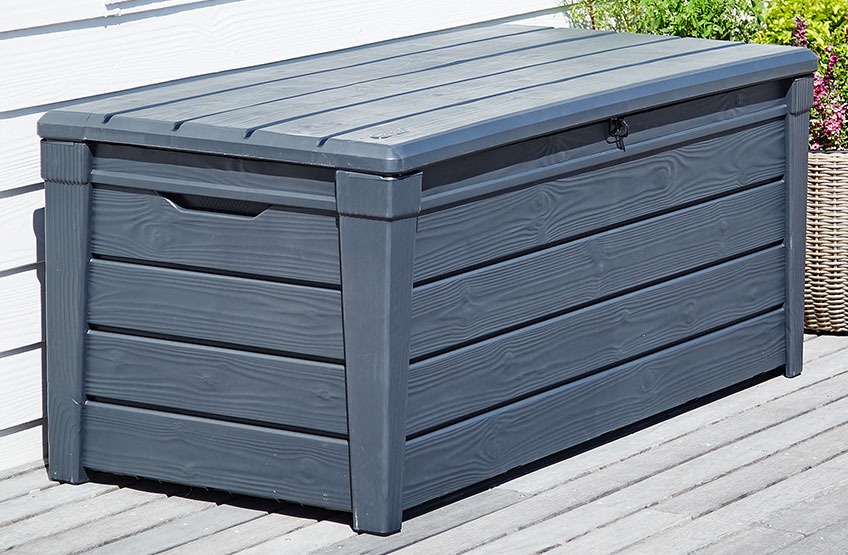 Also see our guide to choose the right garden parasol
Large garden storage box with lots of space
If you want to store both garden cushions, lanterns and possibly one or two garden tools in the cushion box, you should look for one that can contain 700 + litres
HOUSTRUP is a great option. It has a hydraulic lid so it opens and closes softly.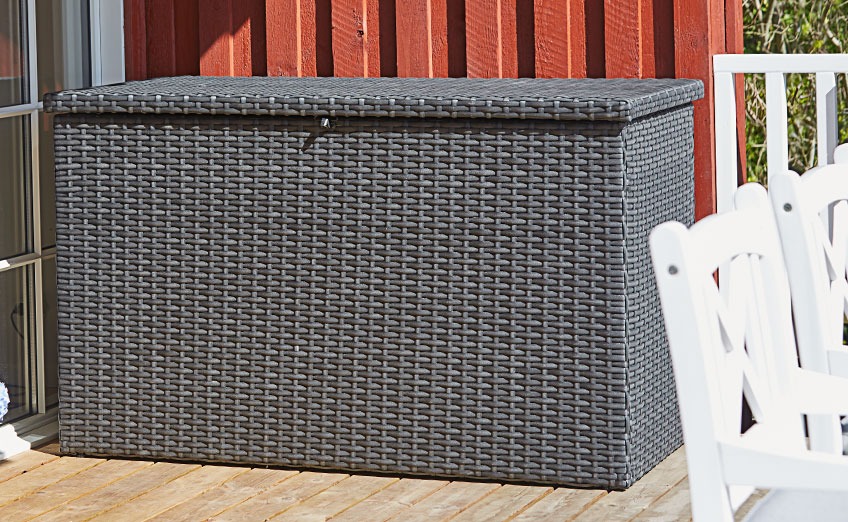 TAMBOHUSE storage box is available in nature colour and is part of the TAMBOHUSE collection which features a garden lounge set in grey.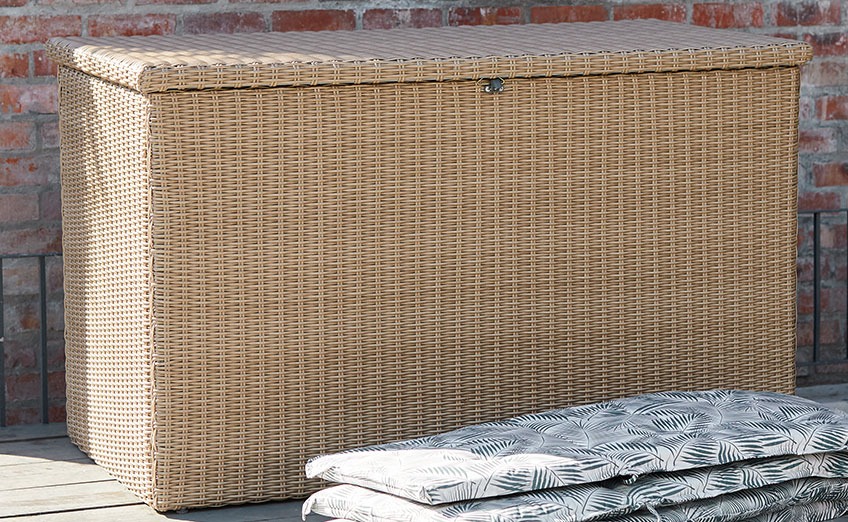 Moveable cushion boxes
Do you sometimes need to move around the furniture on your patio? Or do you just like re-decorating? In those cases, a cushion box with a handle will make your life easier. BISNAP is a little and light cushion box that can easily be moved around. It is made from UV protected plastic and it is both frost and waterproof.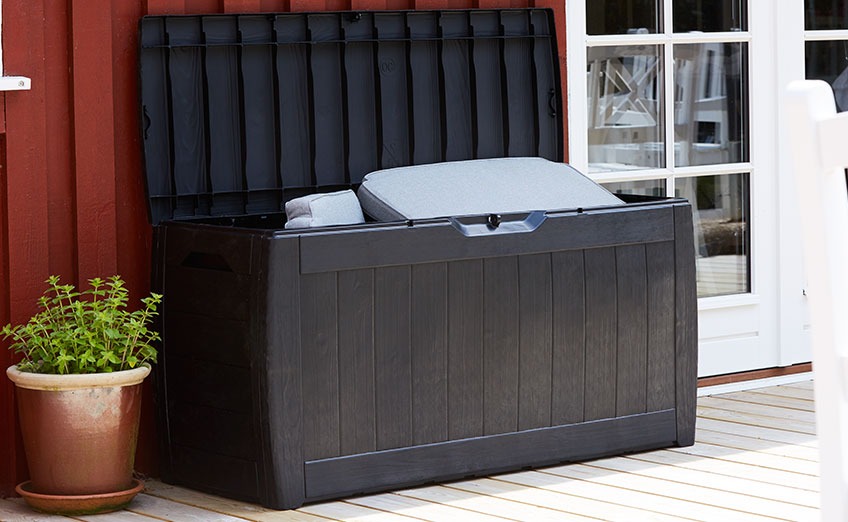 YDERUP is a little bigger than BISNAP and has room for more equipment. It is also a little heavier but it has been equipped with wheels to make it even more manoeuvrable. It is available in nature colour or black and will add a stylish touch to your patio or balcony.