Autumnal trends for your home
Autumn is approaching, therefore it's time for autumnal home trends and interior design. Decorating your home with autumnal colours can reflect the time of year, and help create an element of harmony and cosiness.
Show off the season in your home
Autumn can be a very cosy season as the evenings are just starting to get darker and the trees display fantastic orange and golden colours. The days aren't too cold, and with the build up to Christmas, many find autumn a very cosy and welcoming season. It therefore is the perfect season to focus on the indoors and create great autumnal interior themes in your home. Collect the likes of branches and pine cones from the garden or the woods and arrange them as autumnal decorations in vases or on golden platters.
This season's interior trends
The most popular trend is the changing of colours in the home. From bright shades to shades with a much darker tone, your home can become autumnal quite easily. Think of greens, browns and burgundy, which all reflect nature but a large element of cosiness as well. Velvet is also particularly popular in home interiors this season.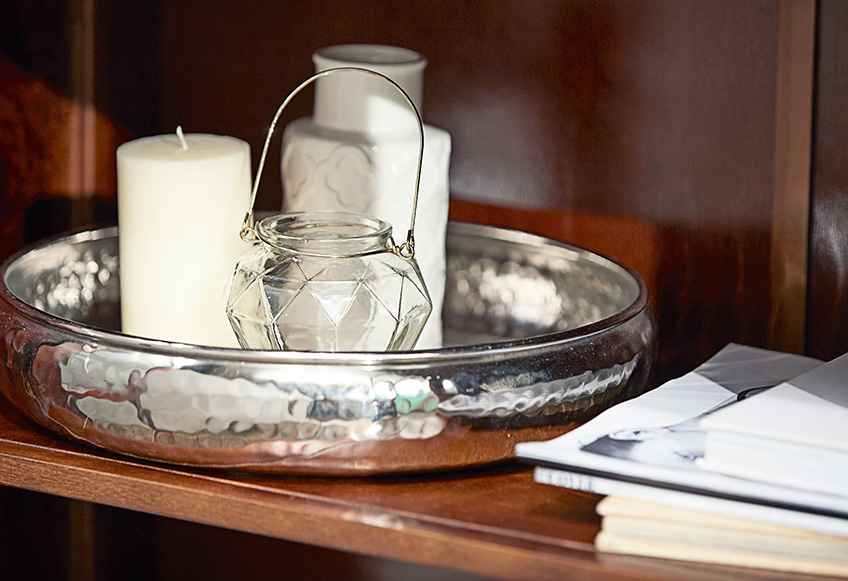 In terms of what materials are on trend, think darker natural woods and leathers. Combine with warm coloured rugs and luxurious, soft cushions for an extra cosy feel. Another autumnal hit is to include genuine sheepskins in your design scheme, teamed with either an armchair or dining chairs. They are lovely and warm, making them a "must have" in many homes in the autumn months as the cold sets in.
Give your autumnal design a golden touch
Interior decoration with golden colours creates a modern, timeless expression. Combine with copper coloured cushions and charming tealight holders in golds and silvers to create the perfect autumnal interior. The glittery metals and colours work brilliantly with most styles, so most homes will benefit from a sprinkle of golden in your interior design.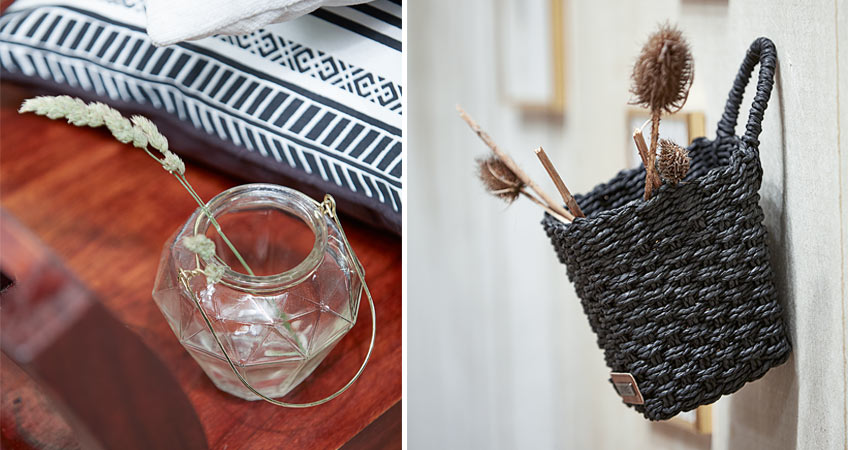 Create autumnal cosiness with candles
Candles are a brilliant way of creating cosiness and warmth during the cold, darker months. The glow of candlelight generates a wonderful cosy ambience, and can give the illusion that it is warmer than it actually feels.
Pillar candles in autumn colours, colourful tea lights and other candles are an easy, affordable way of creating cosiness. Mix and match a range of candle holders and tealights, especially in bronze and golden colours for extra warmth.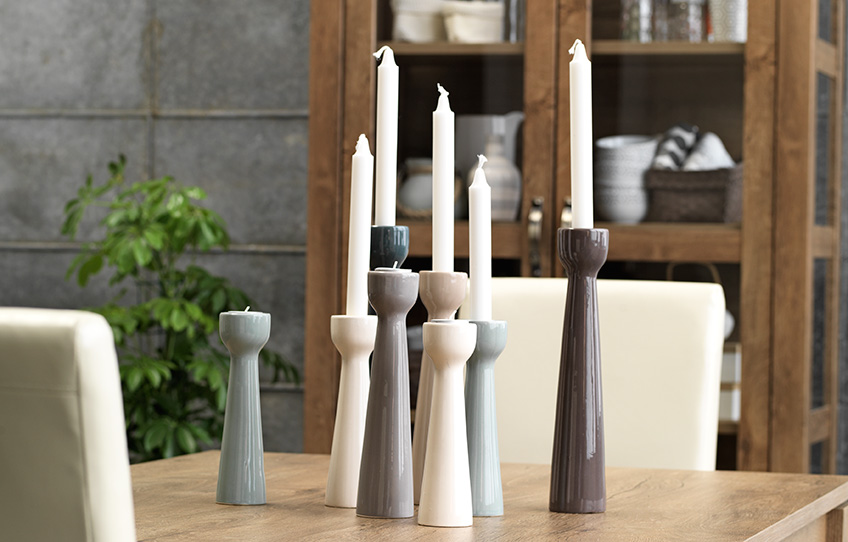 Autumn table decorations
If you're throwing an event, a party or any other kind of gathering during the autumn months, there are some great options for integrating the autumnal trends as part of your table decoration. Think shades of green, to create an authentic, natural look.
It's also relatively easy to find materials for your table design. After all, autumnal decoration is characterised by materials and interiors in 'outdoor colours', which you can find outdoors. These might include moss, chestnuts, leaves or pumpkins. Remember too that you can make autumn decorations for indoor and outdoor use.
What decorating ideas do you have?
If you have any inspiring ideas for this seasons home interior trends, please share your ideas and tips in the comment box below.