What's better in life than celebrating and enjoying good times with our children? It is most often these moments of celebration that we all – especially our children – remember down the line. We ourselves might recall a happy childhood memory of getting a favourite teddy bear on our 6th birthday, or perhaps a surprise trip to a theme park during school holidays in summer – moments that we remember and cherish. Taking the time to celebrate important moments to create even more happy memories will bring immense joy to your family. Besides the obvious celebrations such as birthdays, many potentially easily overlooked everyday moments can also be a great cause for celebration with your children:
First time riding their bike without training wheels
Doing well in school
Cleaning up their toys after themselves
Taking care of a pet all on their own
… Or perhaps you just want to give your child a little extra love and attention
Everyday triumphs and accomplishments that can be celebrated are plenty; choose what you think your child would enjoy the most. As a family, highlighting positive moments and making childhood memories are important and something that will stick with your child for a long time – maybe even for life.
Ideas for celebrating with your child
Rewarding your child with a great time and a present of some kind is a great idea. Get them something exciting to play with, a toy to cherish, or perhaps you could go all in on children's room decoration and fully redecorate their room? It all depends on you: What you think they might need or would be especially appreciative of, and naturally also what you think would be a suitable idea.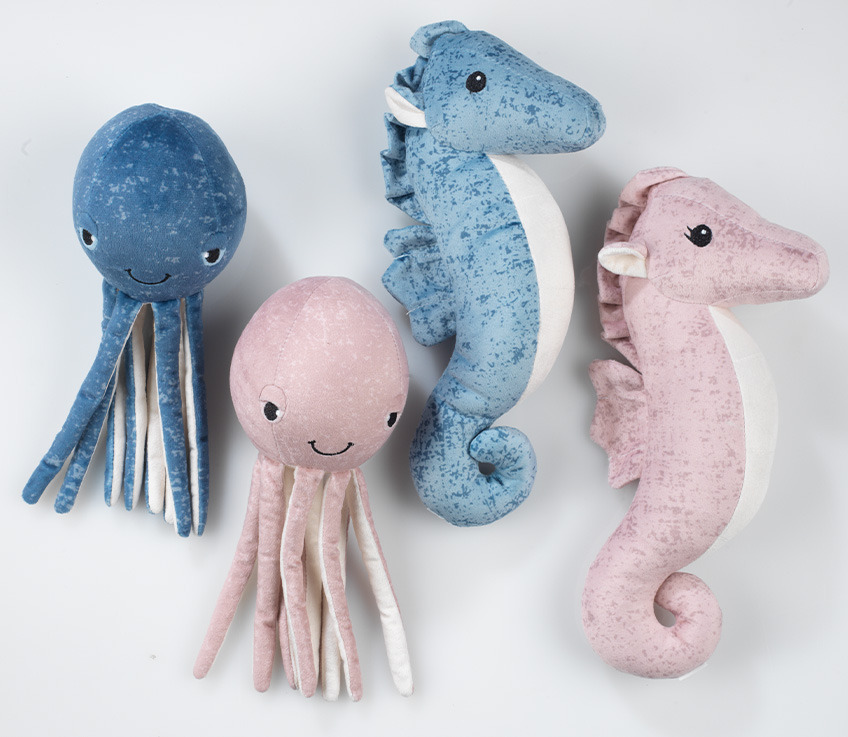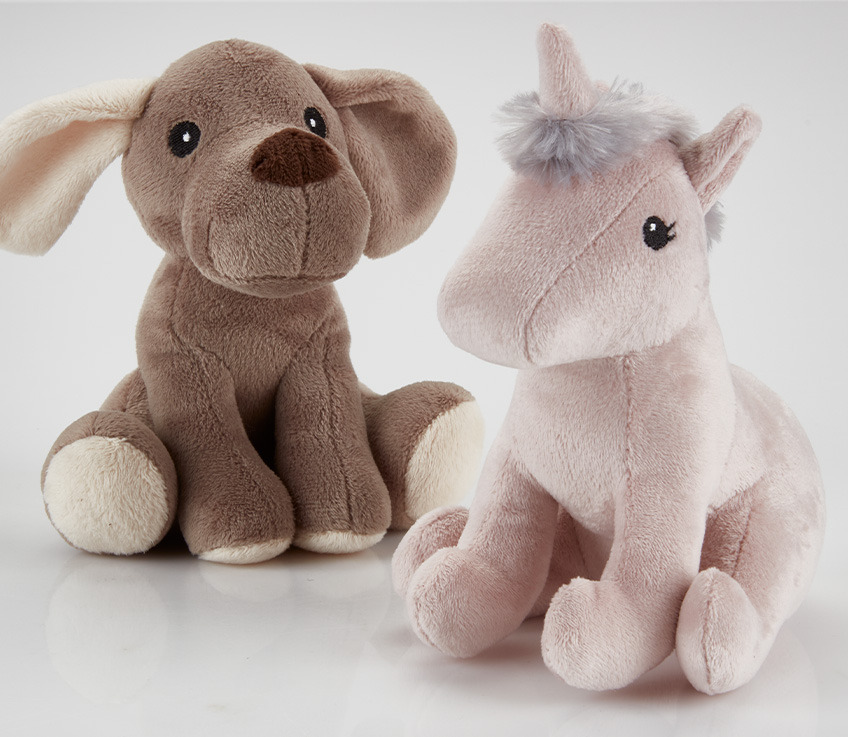 Perhaps a fluffy companion to keep your child company would be a great gift? Soft toys and teddy bears are always a favourite, especially for younger children.
A cosy nook of their own: Children's play tent
Getting something for your child that promotes imaginative play and creativity is a great idea. Whether a playhouse in a tree, a pillow fort, or a play tent, many children enjoy having a place for themselves – an exclusive "children's club house" so to speak – that can serve as the setting for letting their imagination run wild. Additionally, a play tent also looks quite cute as a children's room decoration.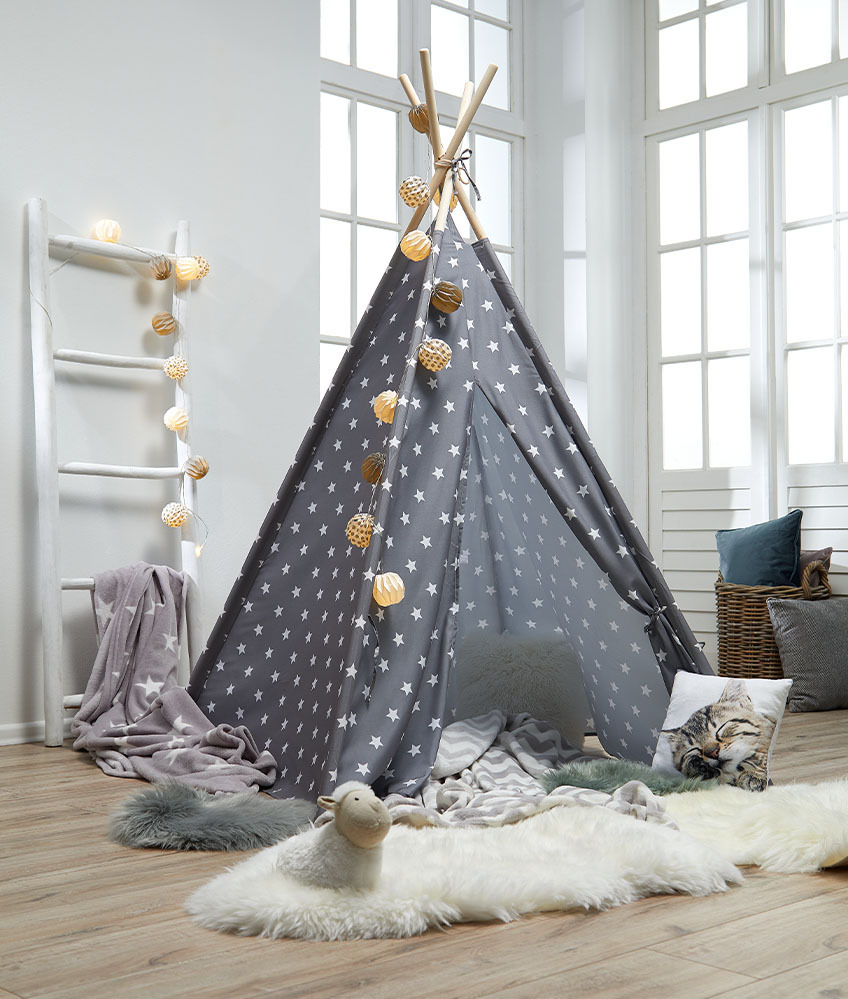 For storage and decoration: Children's bookcases
Getting a bookcase for your child's room is a great idea. This is especially true if your child is young, as a children's bookcase or shelving unit is ideal for storing and stowing away toys when not in use. Fit the bookcase with baskets and boxes, and tidying up will be child's play – maybe your child will even do so themselves. A bookcase is of course also great for organising your child's favourite books. If your child is closing in on their teen years, a bookcase is also a great spot to place decorative pieces such as tealight holders, picture frames, and small vases.
Children's style rug 'n' roll
A children's rug in your child's room is as functional as it is decorative. Giving them something soft to sit on while playing with toys is great for comfort – and maybe you can make up and tell each other stories about why the animals on the rug are in the hot air balloon and where they are going.