It can be a challenge to organise an office in your home. Read on for inspirational design ideas on how to create a functional and appealing home office.
1. Designing an office in your living room
Not everyone has a spare room to set-up their home office, therefore you may have to think of other rooms in the house that can allow your home office to work within them. There are many creative and inspiring ways of establishing an office space in your home. For example, you could convert a corner or a wall of your living room into an office, therefore taking advantage of the space in your home to be productive, whilst still having your children play in the background. 
2. Home office furniture arrangement
Most people choose a design in which the desktop compliments the rest of the room. Therefore allowing your work space to work in harmony which the decor of which ever room you plan to put your office in.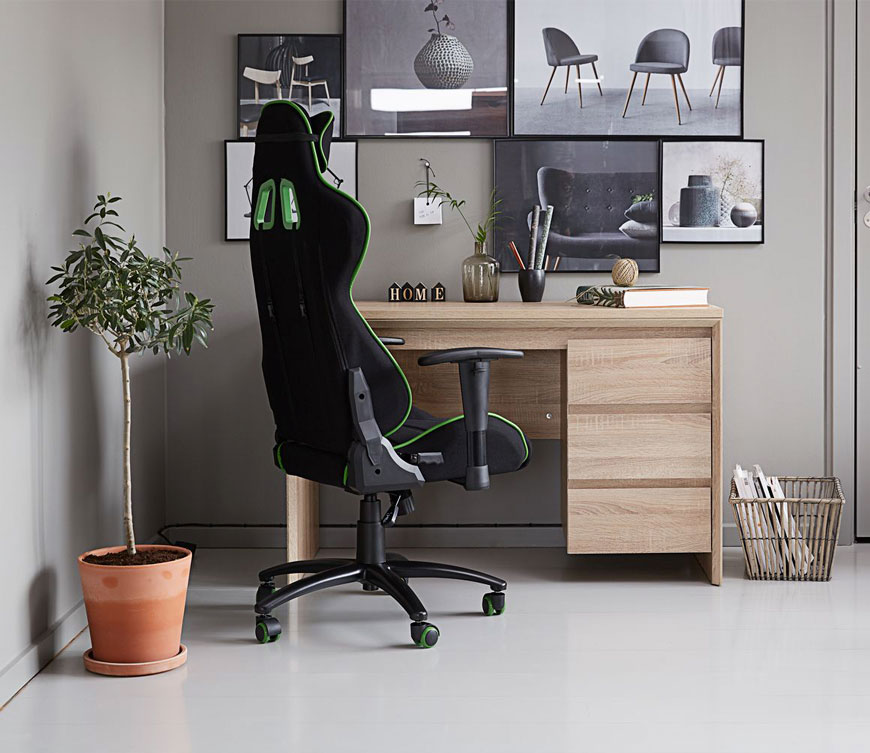 A corner of your living room can provide the perfect space for establishing an office space. Instead of installing a big armchair, which you only rarely sit in, you can make use of a frequently underused space. Consider adding a simple desk, chair and maybe a small shelving unit for storage.
3. Think of new interior options
A combined living room design incorporating a dining area, a sofa and a desk gives your room more depth. The concept of consolidating several different rooms into one room can make the room seem much bigger as you have created many corners/uses for the room.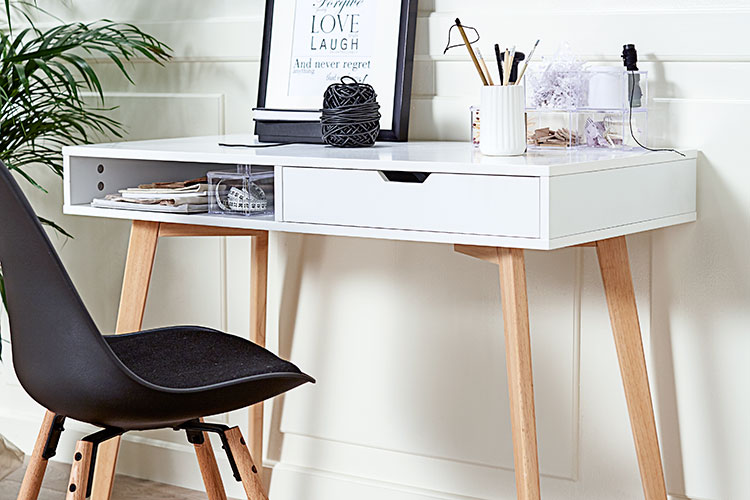 When you establish an office in your living room, it's important to select furniture with a simple design to make the room larger, as opposed to large, heavy furniture that can make the room seem smaller. For example, you could choose a simple, stylish desk that matches the Scandinavian style featured in many homes. 
4. Make the very best use of space in your home
The installation of a desk in a living room ensures the very best use of the space, which is an excellent solution for people who lack space in their flat or house. Add plants and practical office accessories to maximise the practicality of the area.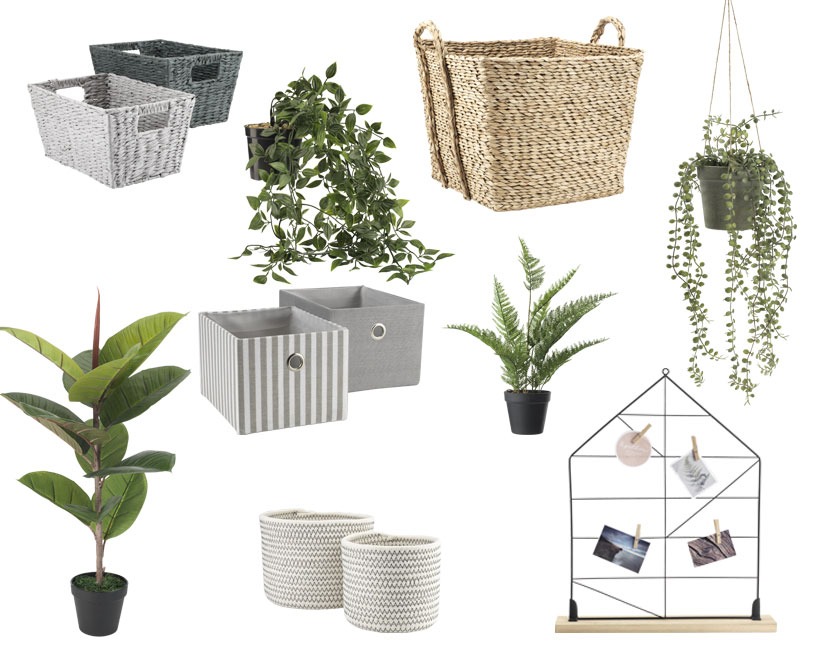 5. Keep things tidy – storage of office articles and other clutter
Establishing an office in your living room means that you need to keep things neat and tidy at your desk. 
One idea might be to acquire some wicker storage baskets or other chic storage boxes, placed either directly on the desk or on some shelves. This means you can quickly tidy your things away, whilst still having everything you need right at your fingertips.
It's important to bear in mind that an office in your living room must neither occupy too much space nor create too much turmoil. Your desk in your living room should serve as an integral part of the room, that way you will get the greatest pleasure out of your home office.