Stylish design, a nice and firm foam seat, wooden legs and upholstery in beautiful colours. If this sounds like your kind of furniture, the EGEDAL sofa, armchair and bench could be perfect for you.
The EGEDAL collection comes in three different colours: in the grey version you will find a sofa, an armchair and a bench, in the blue version you will find a sofa and an armchair and for the bolder among us, we have an orange sofa. You can keep it stylish and go with just one colour, or mix and match them for a more playful look.
For all of them it goes that our customers love them. All products have at least a 4 star rating (out of 5).* Read on and find out what is so special about this collection.
EGEDAL orange sofa in velvet: "Beautiful quality sofa"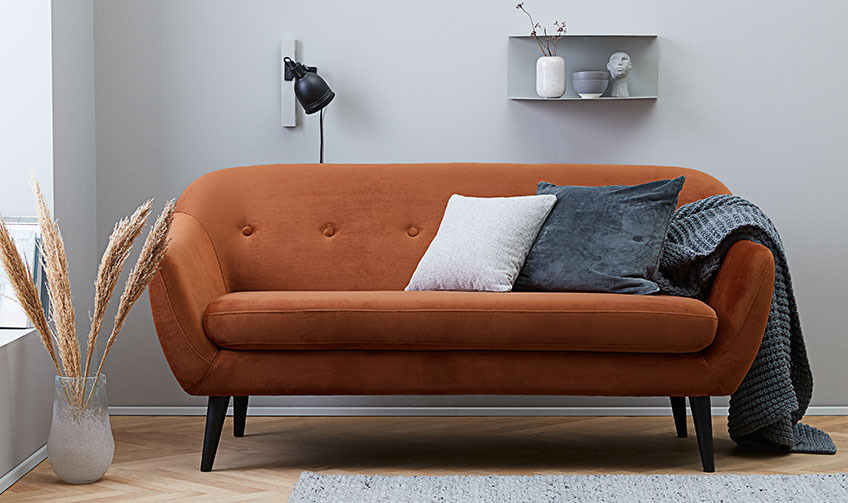 The EGEDAL sofa in orange velvet is a decorative element in itself. It will probably attract all attention in the living room with its vivid and daring colour. On JYSK.bg, one of our customers gives it a 5 star rating along with these words: 
"Beautiful quality sofa. The velvet fabric gives a luxurious look. It lived up to my expectations"
EGEDAL grey armchair and sofa: "Comfortable and beautiful at the same time"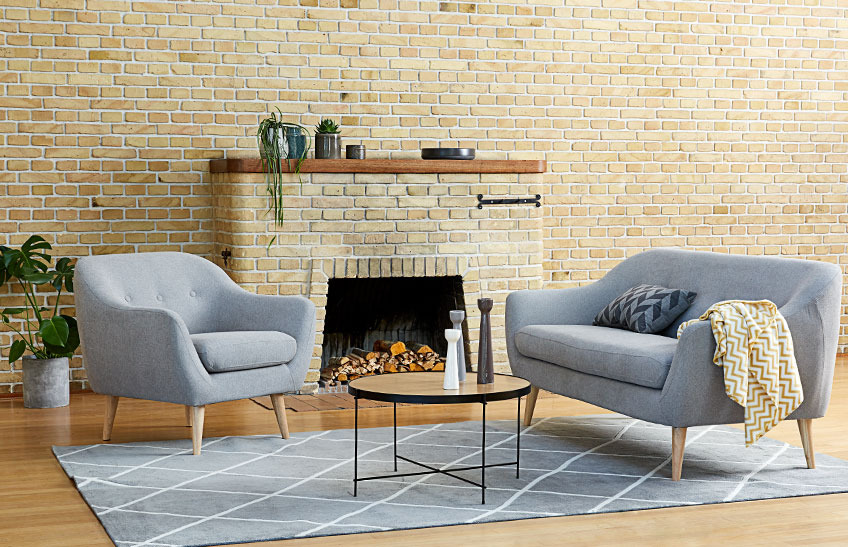 For the classic home, the EGEDAL sofa and armchair in grey is an excellent choice. They can fit in anywhere and you can style them with throws and cushions in your favourite colours and patterns. The sofa receives a 5 star rating on JYSK.nl along with the words:
"Super nice, sturdy sofa in the fifties style. And complete with the matching EGEDAL chairs!"
The armchairs are equally popular with a customer in Hungary:
"Comfortable and beautiful at the same time. Very easy to assemble. We are happy with it, it was a good choice."
EGEDAL grey bench: "Really a nice product…"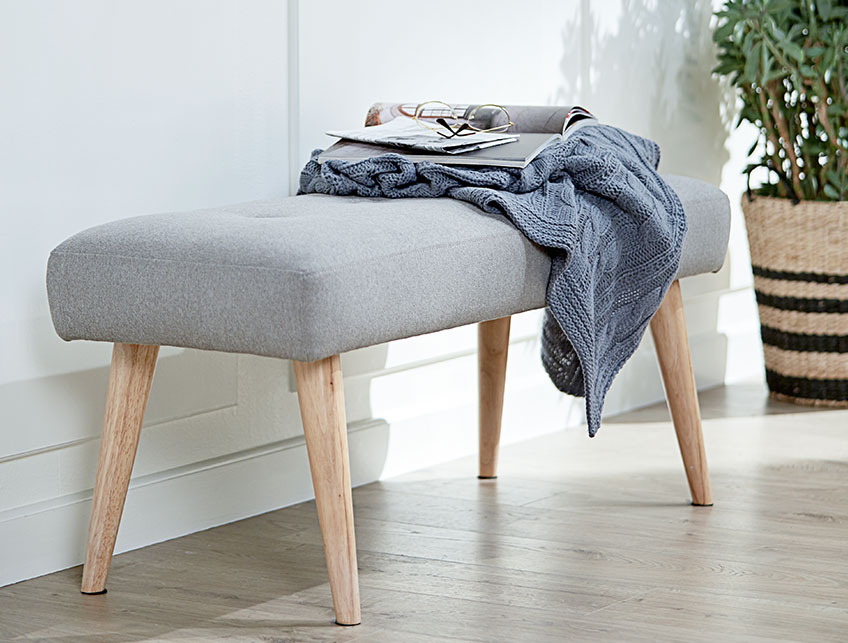 The EGEDAL bench is a super versatile piece of furniture. Use it in the hall for your bags, in the bedroom for your clothes or in the living room for extra seating. One of our Danish customers leaves it this comment and a 5 star rating:  
"Really a nice product. Ordered online without having tried or seen the bench. But WOW, nice, easy to assemble and fits all styles."
EGEDAL blue velvet sofa: "beautiful velvet fabric"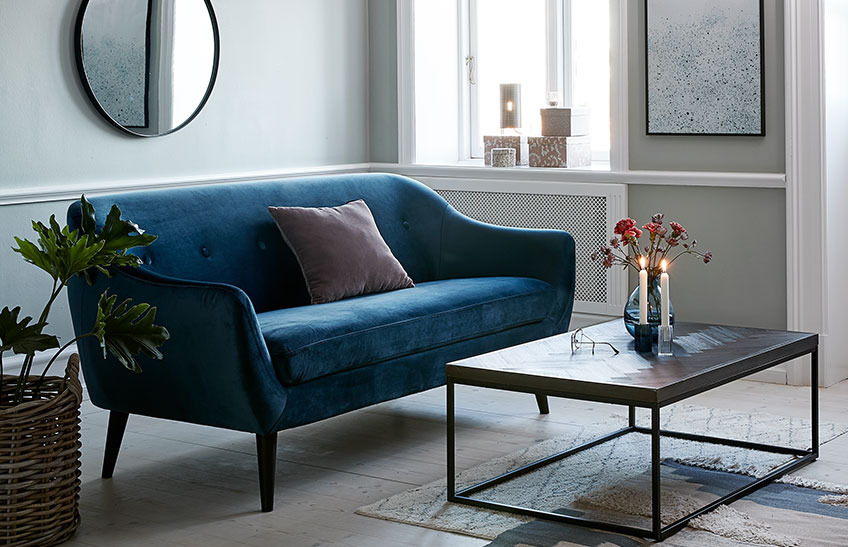 The EGEDAL sofa in blue velvet is a newer addition to our assortment, but our customers are happy with it already. On JYSK.nl one of them writes:
"Great sofa, good size, is good and beautiful velvet fabric" - and leaves it 5 star rating.
EGEDAL blue velvet armchair: "…pretty big and comfortable"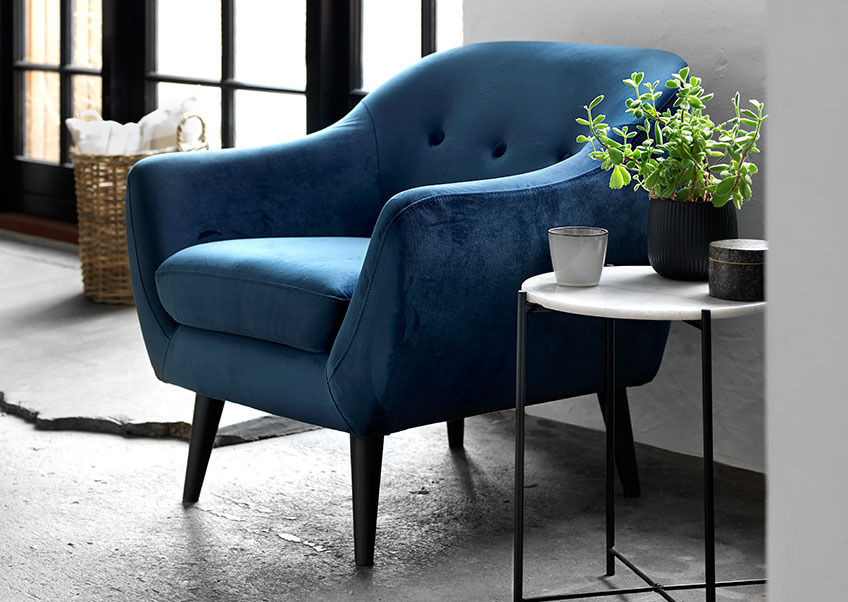 The EGEDAL armchair in blue velvet can bring a classy spark of colour into your living room. However it is the size and the fabric that one of our Finnish customers chooses to highlight in a comment in a comment accompanying a five star rating:
"I love the velour texture and it is pretty big and comfortable."
More EGEDAL items on the way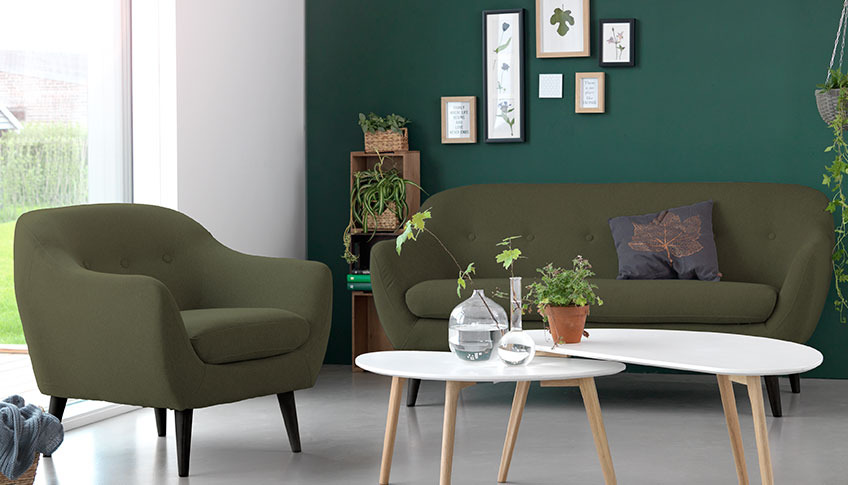 If you like the EGEDAL design, stay tuned for the new additions to the collection. In the beginning of August, we are introducing a sofa and an armchair in dark green velvet and we can already promise that they will live up to the other EGEDAL pieces.
Have a look at our other sofas, armchairs and benches, and also check out our furniture collections VIRUM in black metal, VANDSTED in bamboo, and the elegant, white NORDBY, or DOKKEDAL with the modern Nordic look. 
* The reviews stem from the following JYSK countries: Denmark, Sweden, Norway, Finland, Poland, the Czech Republic, Hungary, Slovakia, the Netherlands, Slovenia, the United Kingdom, Croatia, Bosnia and Hercegovina, Serbia, Ukraine, Romania, Bulgaria, Greece, Belgium and Ireland.
Do you own one or more of the products in the EGEDAL collection? Let us know what you think in the comments.