In the spotlight: The VIRUM collection
Timeless and simplistic are a few words that describe VIRUM – one of our most popular collections of furniture. The elegant Scandinavian furniture fits in almost every home and that is probably why it has become a customer favourite here at JYSK.
With our 4 star rated* VIRUM collection you can add that special Nordic touch to every room in your home. The collection is made up of different items: A narrow console table, a clothes rail, a shoe rack, a useful sideboard and a coffee table with room for storage.
All items are made in metal and then powder-coated black. We are very proud that all items have an average rating of 4 stars or more. See some of the reviews that our customer's leave on JYSK.co.uk below.
"Airy metal structure"
In the VIRUM collection, you can find a clothes hanging rail that is perfect for your hall or bedroom. The clothing rail is simple and minimalist in its look, which will make it fit perfectly into your home. The light structure ensures that it does not take up too much space in a room or feels too dominant. As one of our customers puts it on JYSK.co.uk:
"Airy metal structure, cannot carry a very heavy load, but suitable for the purpose."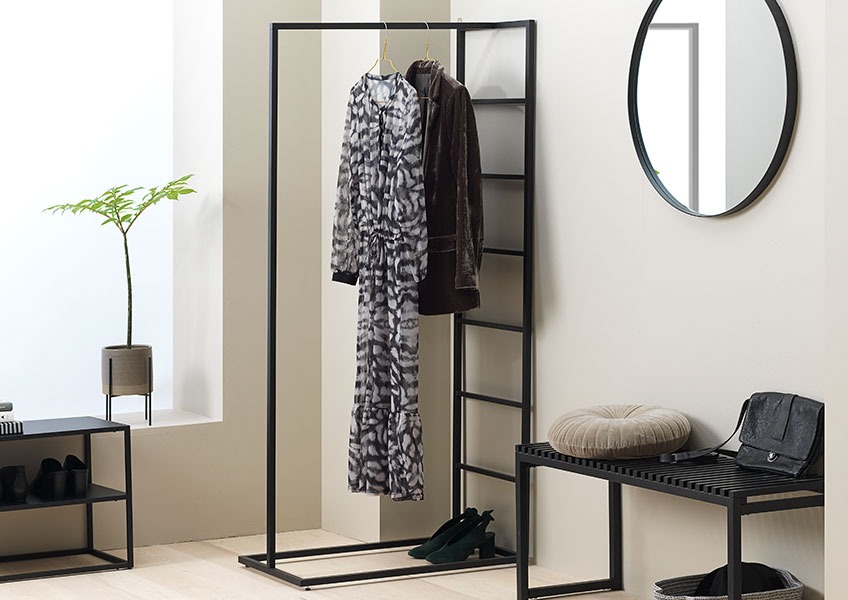 "Very nice shoe rack"
The VIRUM collections shoe storage furniture is very versatile. Use one of the shelves for shoe storage and style the other with cosy decorations. On JYSK.co.uk a customer shares styling ideas:
"Very nice shoe rack, which I have chosen to decorate with candles and picture frames!"
Use the VIRUM shoe rack the way that suits your needs the best – the possibilities are numerous.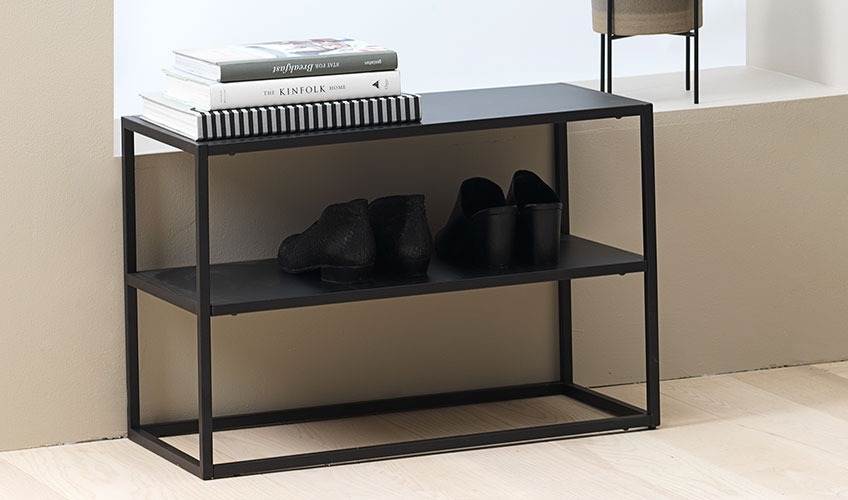 "Very satisfied, easy to assemble, robust and nice"
The VIRUM coffee table is both modern and practical. Use the shelf for magazines and coffee books and style the big surface on top with a few plants and maybe some decorative ceramics. On JYSK.co.uk a customer leaves a review:

"Very satisfied, easy to assemble, robust and nice."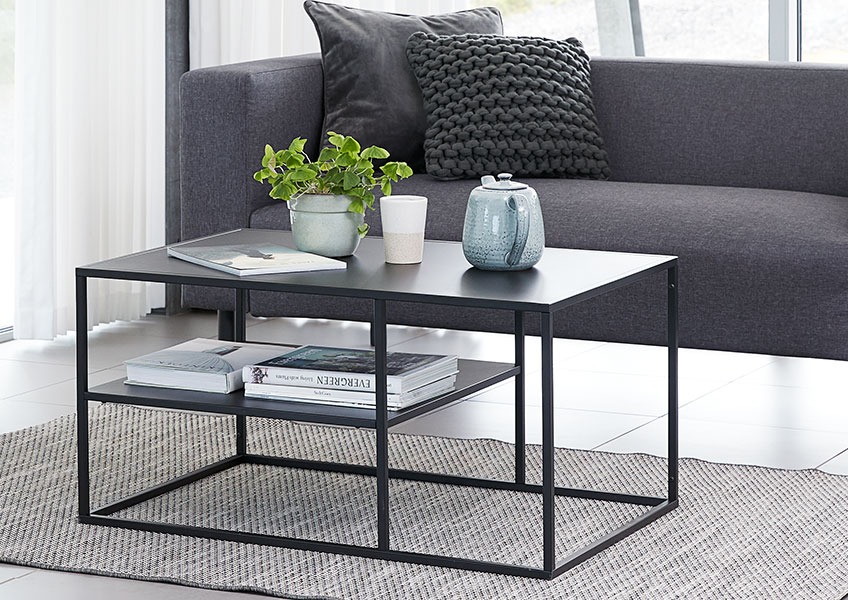 "Lovely design console table"
The VIRUM console table is very light and you can easily move it from room to room depending on your style. The narrow console table is perfect for smaller rooms such as the hallway because it does not take up much space. Style the two shelves with boxes for hats and scarfs and place a small tray or bowl for your keys – and voila: you have the ideal hallway furniture.  
On JYSK.co.uk a customer shares these thoughts:
"Lovely designed console table. Good value for money compared to similar console tables in other furniture stores."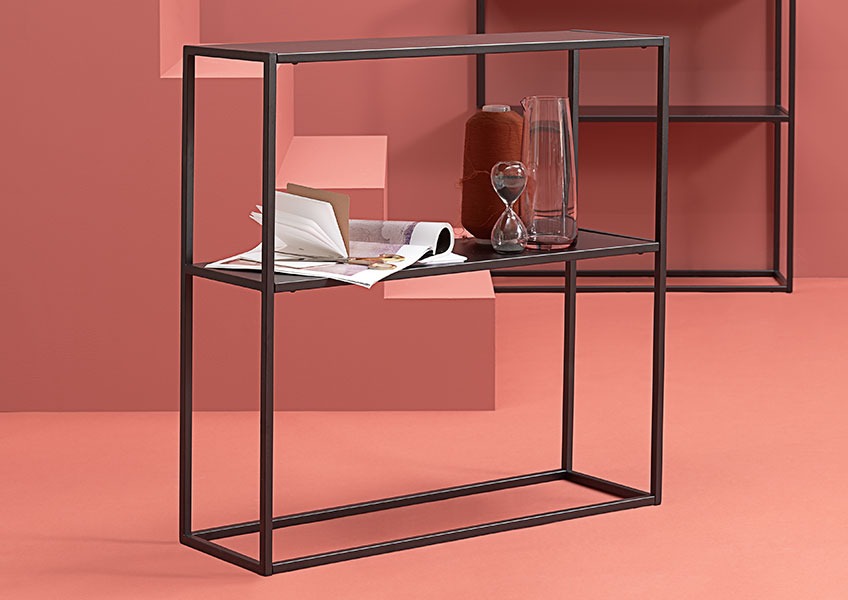 "Easy to assemble and looks nice!"
The VIRUM sideboard is perfect for storing clutter and other stuff that you don't want other people to see. The practical doors makes it easy for you to have storage space in your living room without it looking messy. As a customer puts on JYSK.co.uk, it is "easy to assemble and looks nice."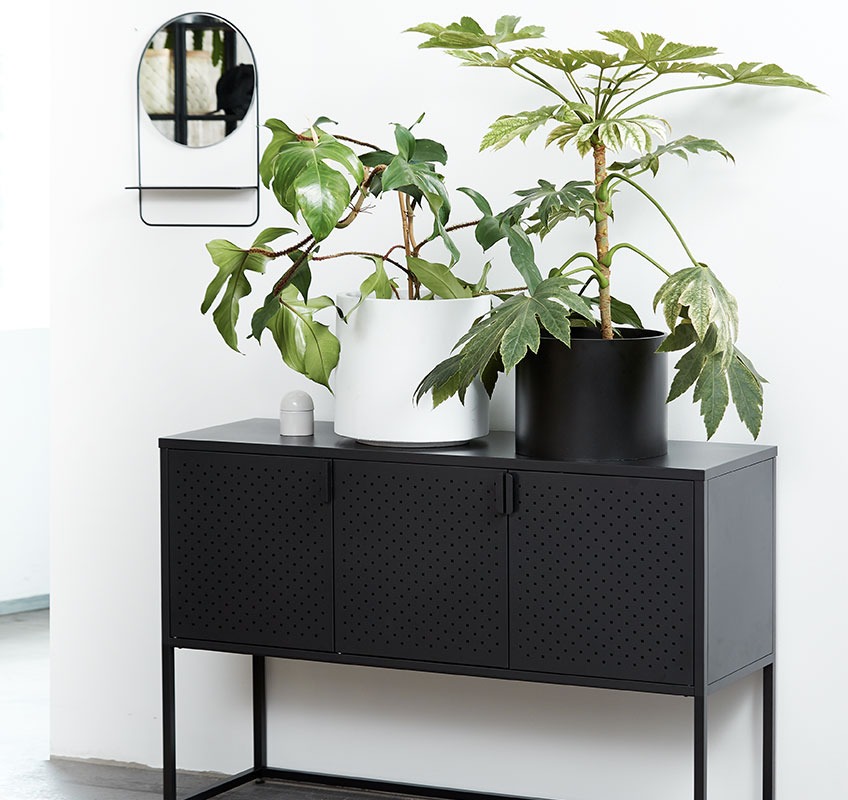 "It is a beautiful cabinet for a small amount of money"
Our tall VIRUM cabinet with 2 doors is a perfect storage solution for your home. A cabinet in your dining room or living room helps you keep your house neat. Newspapers, drawings, important papers, cutlery and china can be stored away so that the room appears calm and clean.
As a costumer puts it on JYSK.co.uk:
"The VIRUM cabinet is robust and with lots of storage space. It is easy to assemble and in good quality. In short it is a beautiful cabinet for a small amount of money".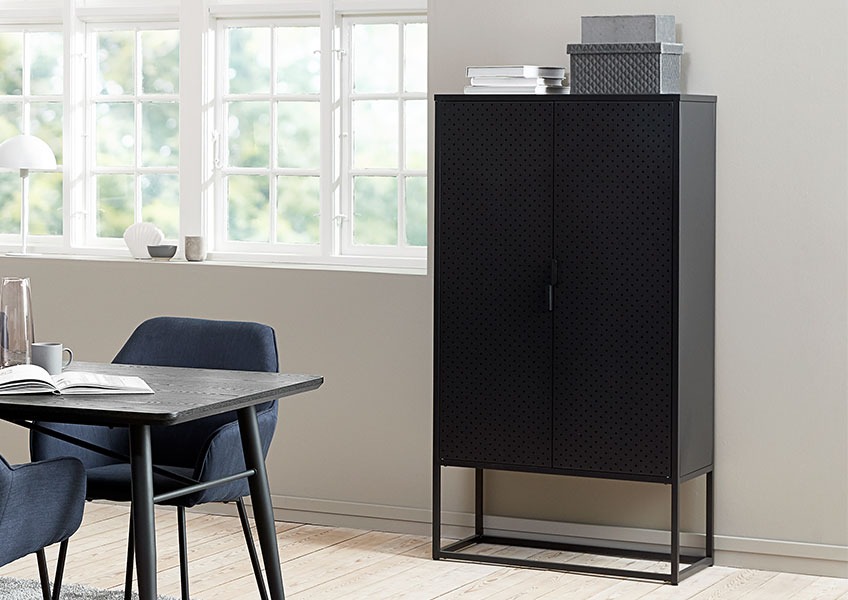 *The reviews stem from the JYSK NORDIC countries, that count: Denmark, Sweden, Norway, Finland, Poland, the Czech Republic, Hungary, Slovakia, the Netherlands, Slovenia, the United Kingdom, Croatia, Bosnia and Hercegovina, Serbia, Ukraine, Romania, Bulgaria, Greece, Belgium and Ireland.
Do you own one or more of the items in the VIRUM collection? Let us know what you think in the comments.