The new Nordic Mood collection brings new colours into your home while encouraging renewed hope for the future.
Fun with colours is at play in several of the collections' elements, such as the vase KASPER, whose pastel colours interplay. The vase is mouth-blown, which makes each vase unique in its colours and the surface that resembles a mother of pearl effect. KASPER is beautiful and eye-catching colour and can easily be combined with a colourful bouquet.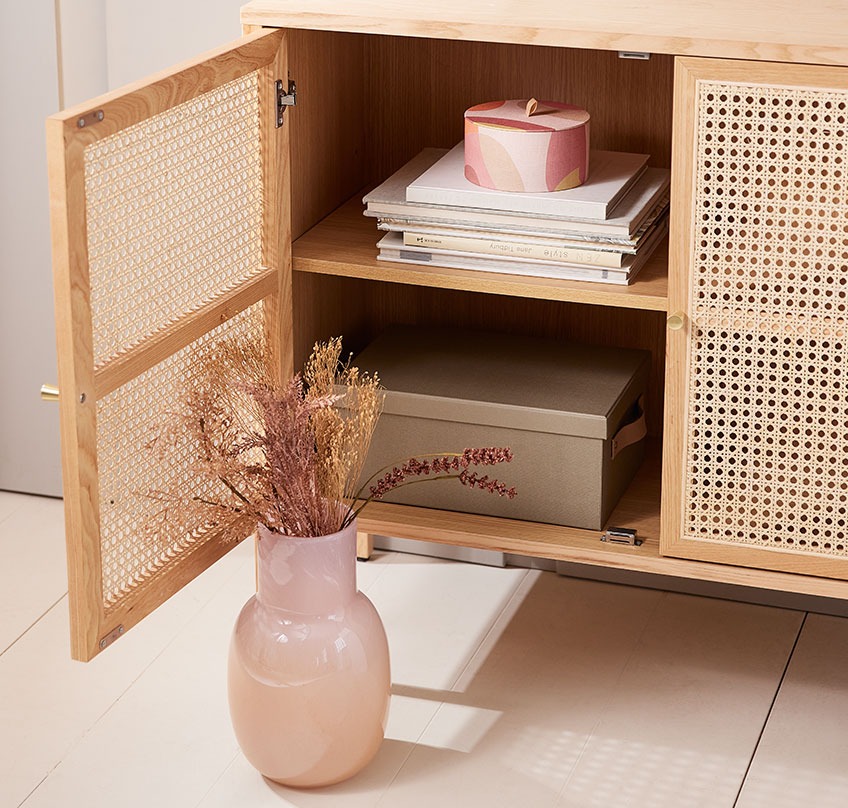 "In this Nordic Mood collection, we have turned up the colours, and especially the pastel colours and the red shades give the collection a feminine expression. The colours bring joy into your home, which is needed after a long and dark period, where uncertainty has characterised many people's lives," says Tina Nymann, Category Buyer at JYSK.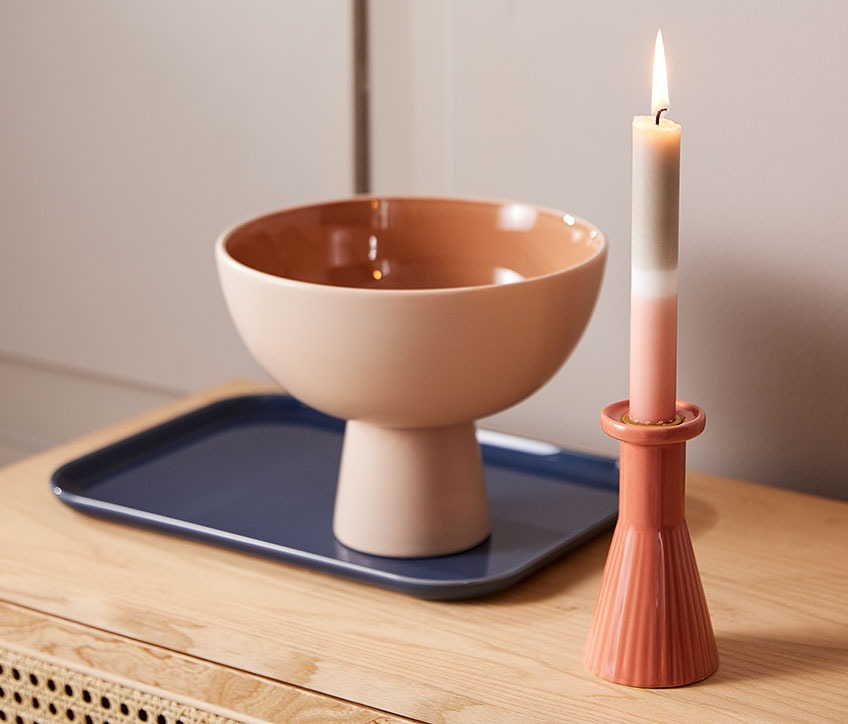 The feminine touch is also apparent in the soft textiles. Take, for example, the decorative cushion DAGFIOL, which brings to mind the colourful spring. DAGFIOL is a striped cushion made of 100% soft, structured woven cotton with decorative fringes. The feminine expression invites you to experiment with colours in your home.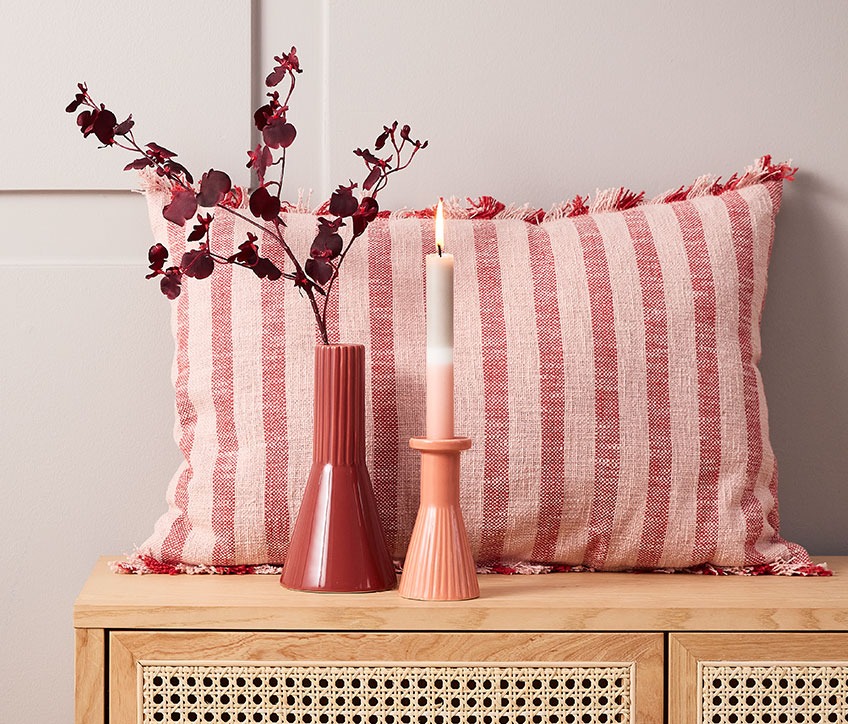 Strong colours in modest products
Although the collection is characterised by beautiful colours, the focus is still on the classic Scandinavian expression, which is achieved by the minimalistic expression.
"The collection is characterised by a colourful, but at the same time simple expression. For example, the artificial orchid RAGNAR is inspired by the strong colours and serenity of the Japanese garden. The flower is most beautiful when standing alone in all its simplicity. It can therefore be combined with the EGMUND vase, which matches the orchid's simple expression and the red shades," says Tina Nymann.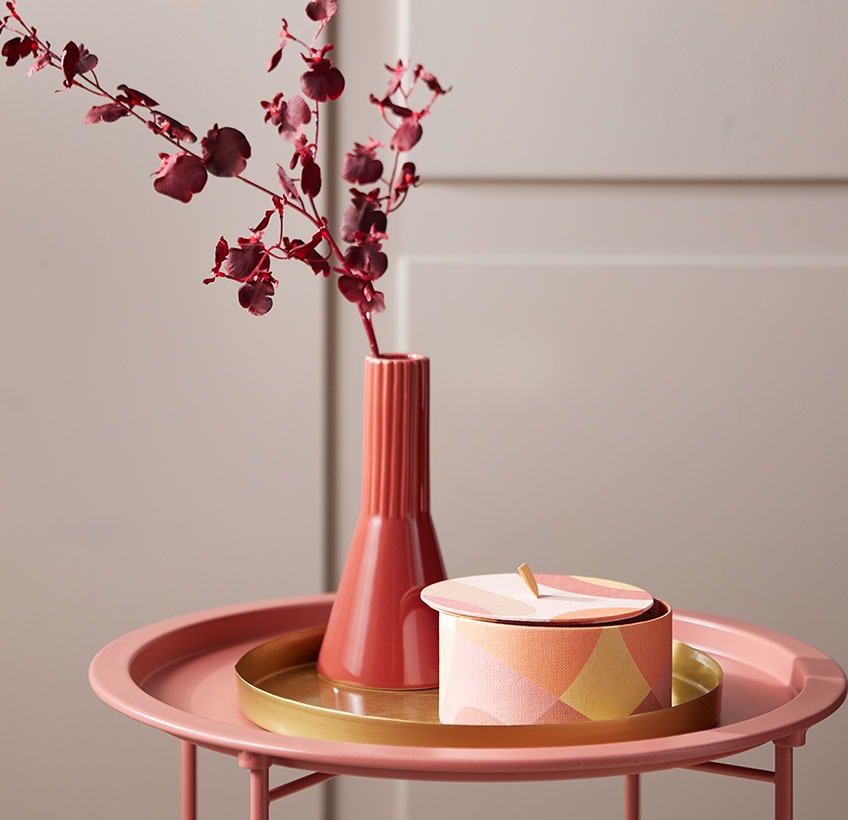 RAGNAR is a graceful and natural-looking artificial orchid, whose strong red colour brings life into even the most simple space.
The new Nordic Mood collection will go on sale from January 25th in all JYSK stores and on JYSK.co.uk.
Get more ideas for creating a cozy and warm atmosphere in your home