At JYSK, there are three trends that flow through our winter 2021 assortment: RESET BASIC , INFUSION and MINDFUL GARDEN.
With a positive and open-minded approach to new ways of doing old classics, the MINDFUL GARDEN design theme celebrates life at home. Moving into a small home, there are many ways to create more space and turn your home into a cosy and personal place. Put a single vase or a single candle on the table, lean back in LISELEJE 2-seater sofa and grant yourself the luxury of using it all on your own.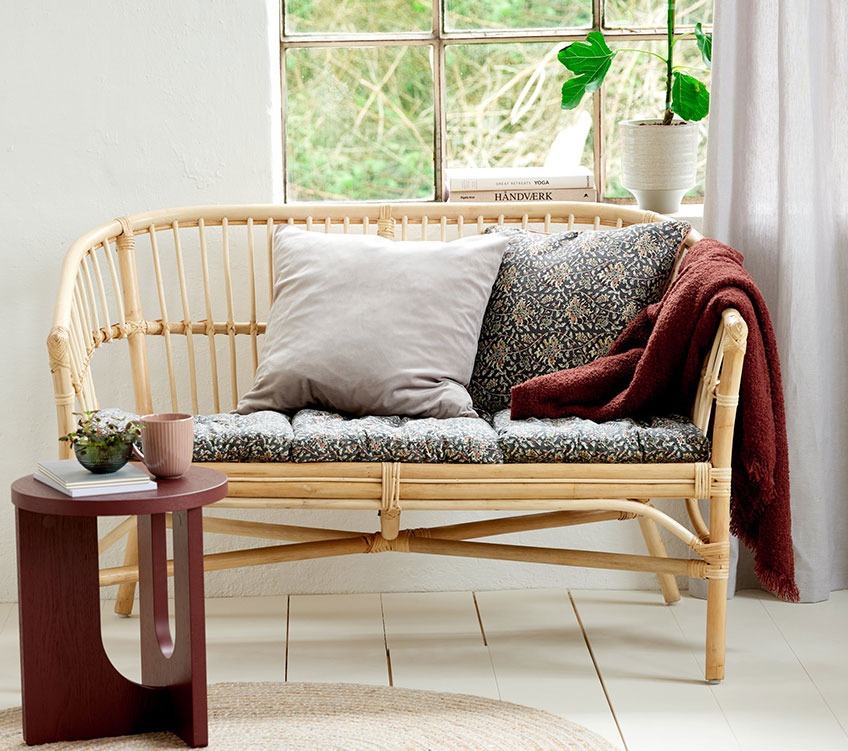 The designs create harmonious compositions and juxtapositions. Metal and glass come together to deliver an industrial look. On the ASSENS wall shelf the peach colour gives the industrial look a feminine edge.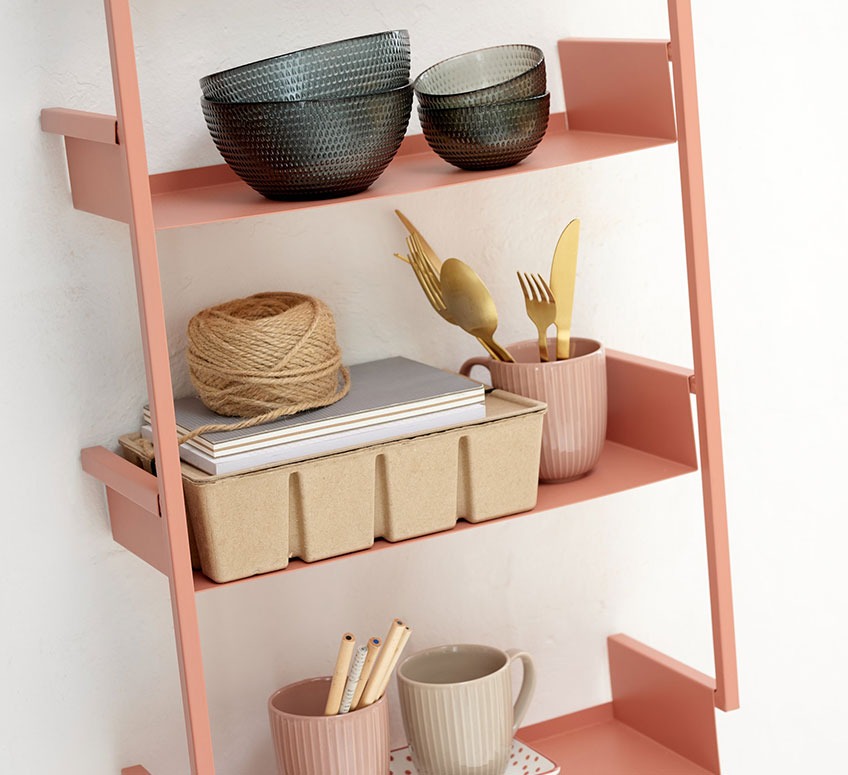 You can also obtain the same effect by mixing and matching furniture in different materials. Combine the SAKSILD dressing table in bamboo, with the upholstered GISLEV pouffe with storage.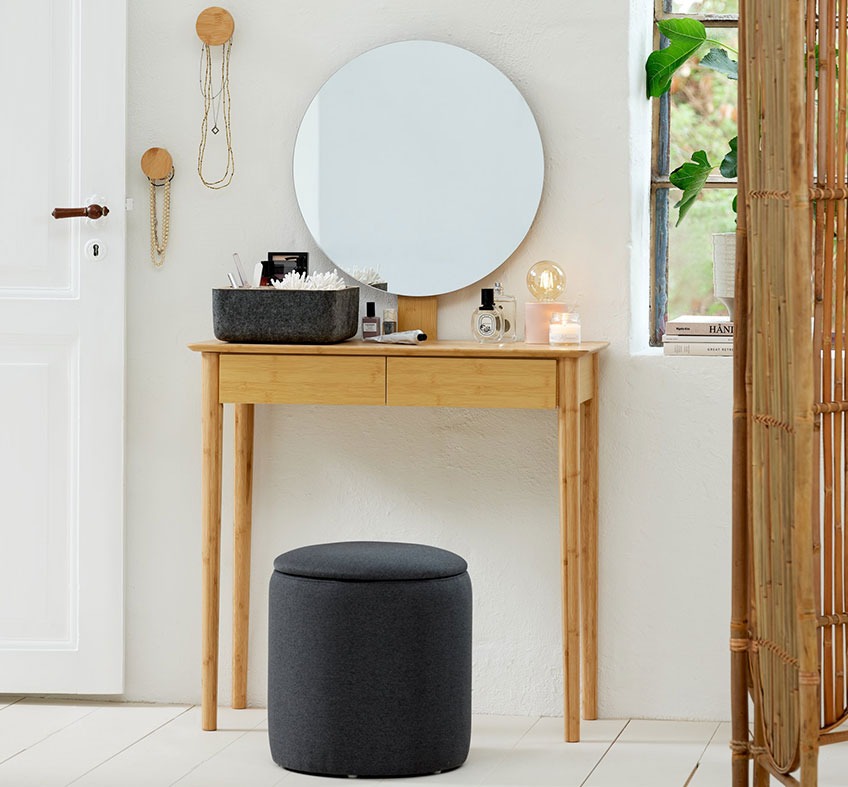 In a small home, you can make more of the limited space by creating separate zones using a dressing screen like LANGEBJERG as a room divider.

In the MINDFUL GARDEN trend, prints and surfaces are in focus, as we move indoors to create a cosy nest. The grey sofabed PARADIS is ideal for small apartments and with a few cushions and a throw it becomes even more cosy.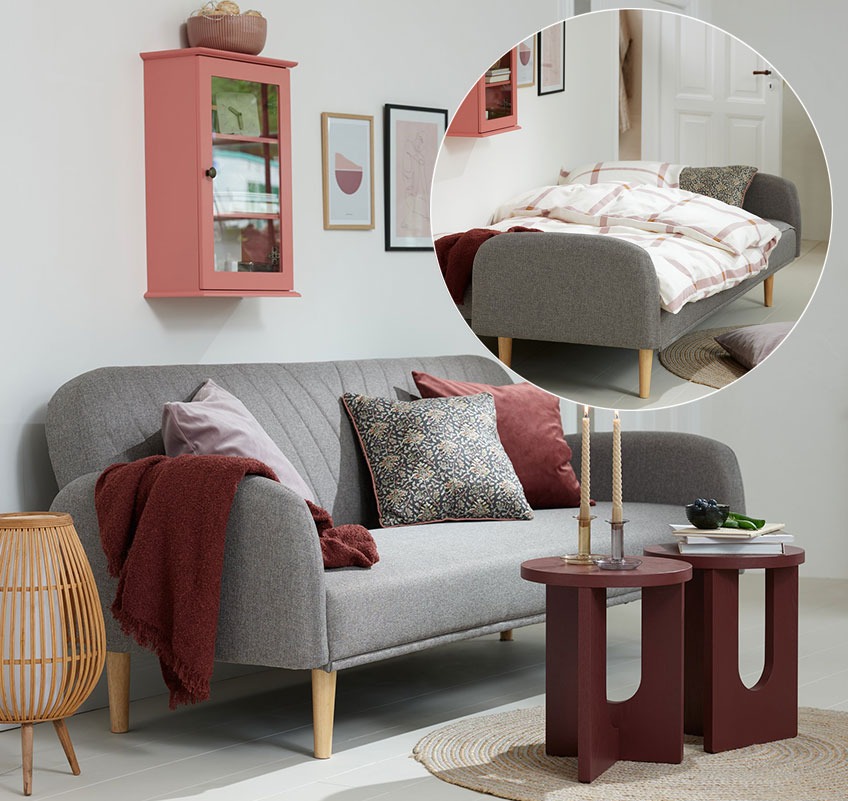 Flowers are making a big comeback, but in a mix with grasses and in untamed compositions creating a captivating experience. Put a bouquet in a rustic storage jar like YNGVE or restrict yourself to one single branch in the elegant vase DENNO.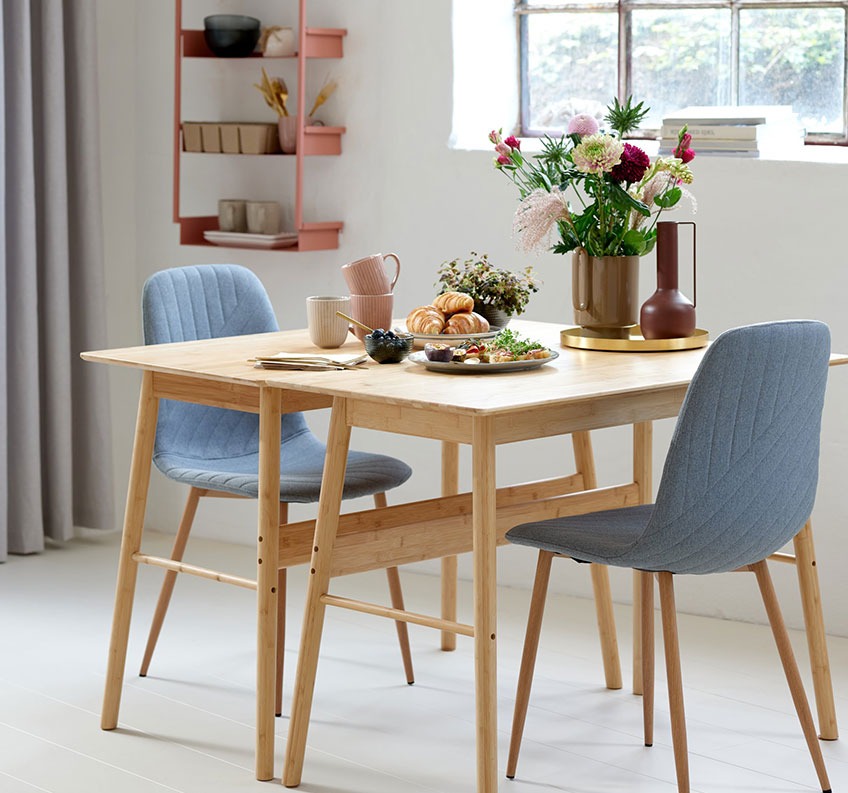 The colours are new and deserve to be an everyday part of our consciousness, still held in feminine hues like the dusty rose that you find on the wall cabinet LOOK IN.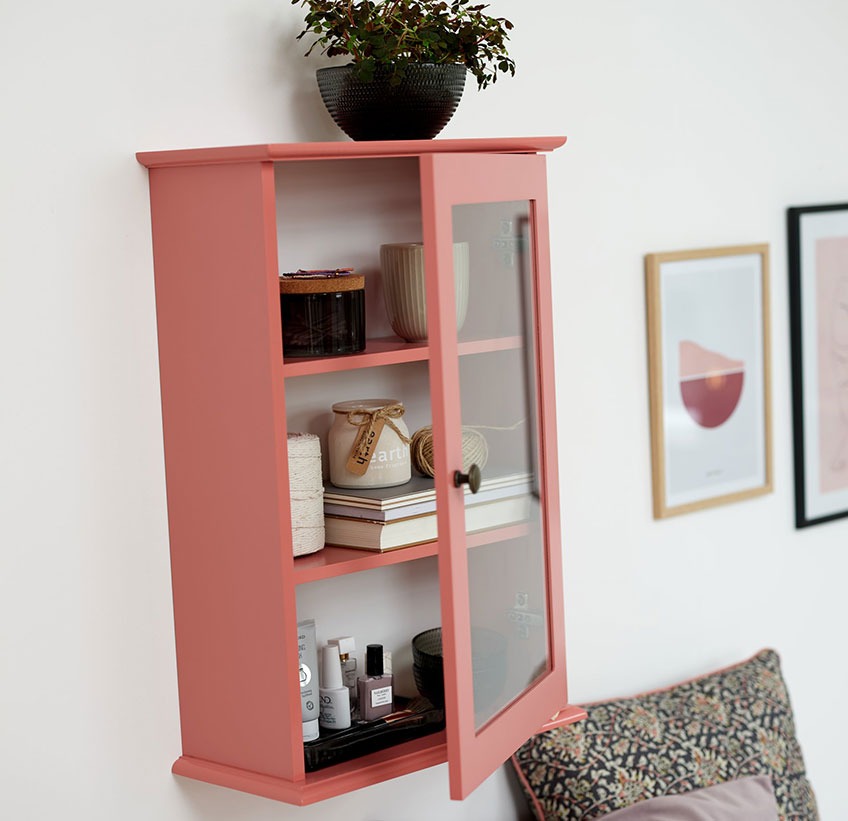 With one foot firmly planted in the past and another running towards the future, these winter tones are hard to define, and that is what makes them special.
Also be inspired by the other two winter trends at JYSK: RESET BASIC and INFUSION.