The trends that run through our society are also reflected in our home styling. At JYSK our skilled designers and category managers make sure that the trends are depicted in our designs and products. One of the current trends is all about reinterpreting the past to fit the future. The ever present technology and digital culture makes us seek recognizability and explore the past. Vintage and retro style are keywords within the trend that we call LEGACY LOUNGE.
If you are old enough to have experienced the 80s, you will surely recognize the look of the flower pot called ABBAS. The sweet face and the white stoneware is a clear reference to the flower pots that decorated numerous living rooms 35 years ago.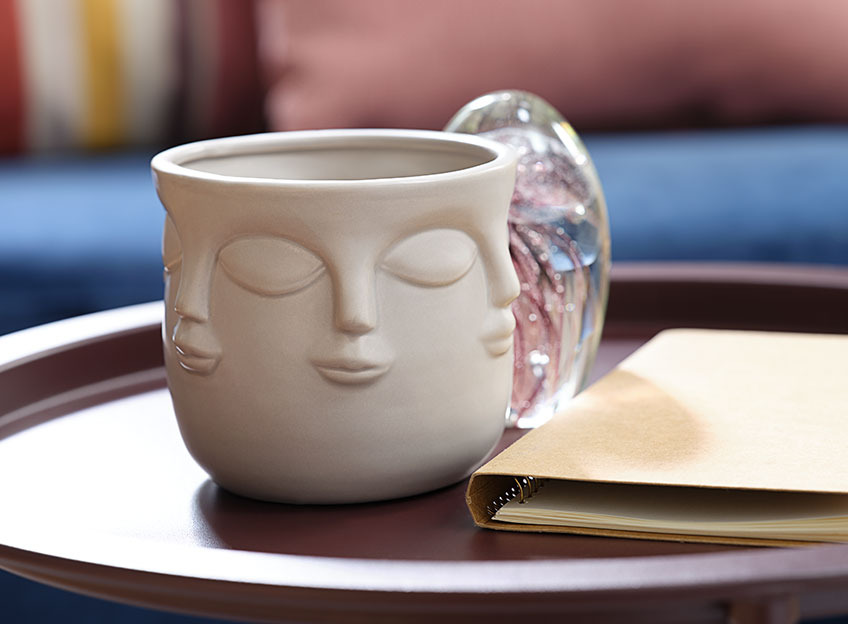 The search for the past is reflected in materials, shapes and the overall look. The small table lamp ALBERT has a rattan shade with a clear resemblance to the hessian fabric that was such a popular type of wallpaper during the 70s.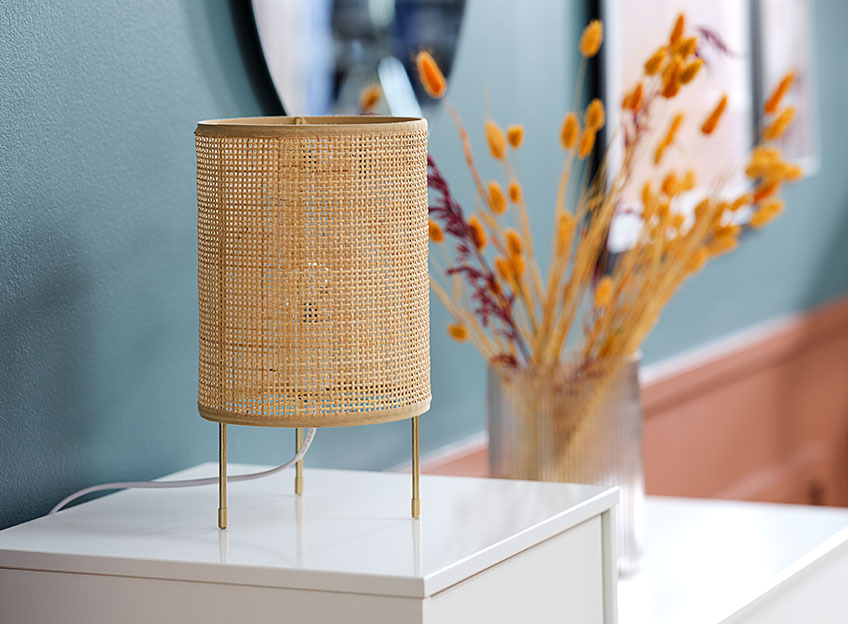 We draw lines to the past with products that have a vintage and re-used look. For instance, the quilted throw VALMUE takes you right back to the 70s. It can be used as a bed throw, a picnic blanket or a nice throw on the sofa.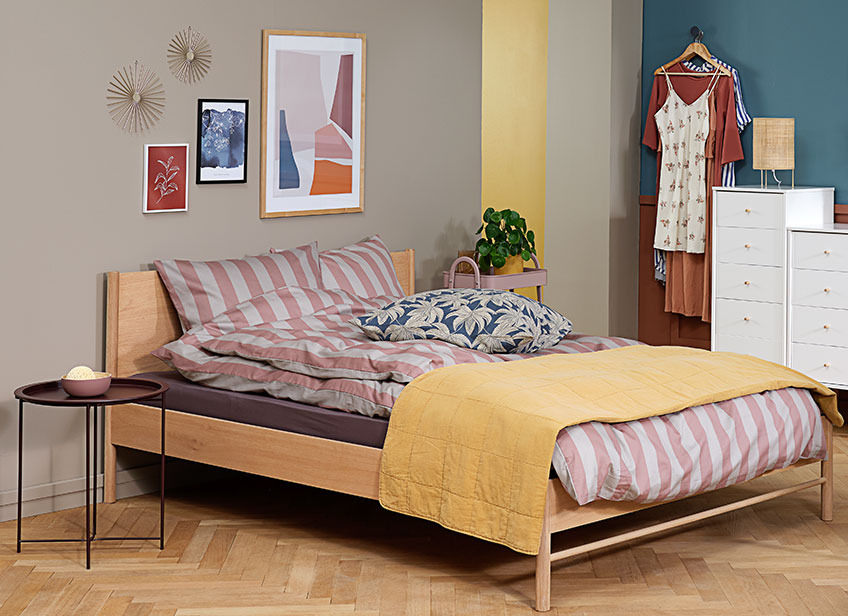 The result is a modern and casual lounge atmosphere with a cosy touch. Use the LANGELINJE oak display cabinet for your books, neatly folded throws, flower pots and other items that might not be décor, but are decorative nonetheless.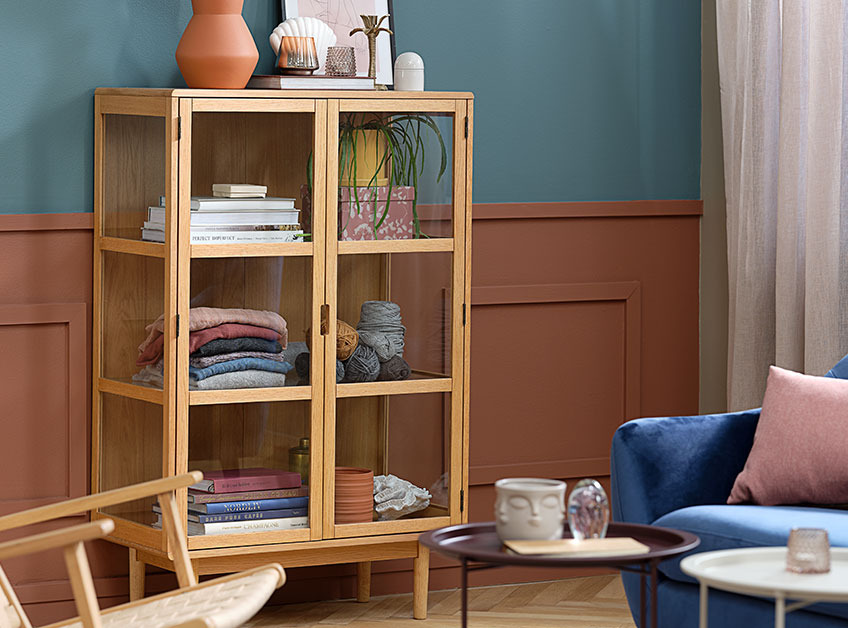 The colour scale draws inspiration from a bohemian universe with warm and feminine nuances as seen in the SIMONE bed linen in 100% cotton sateen.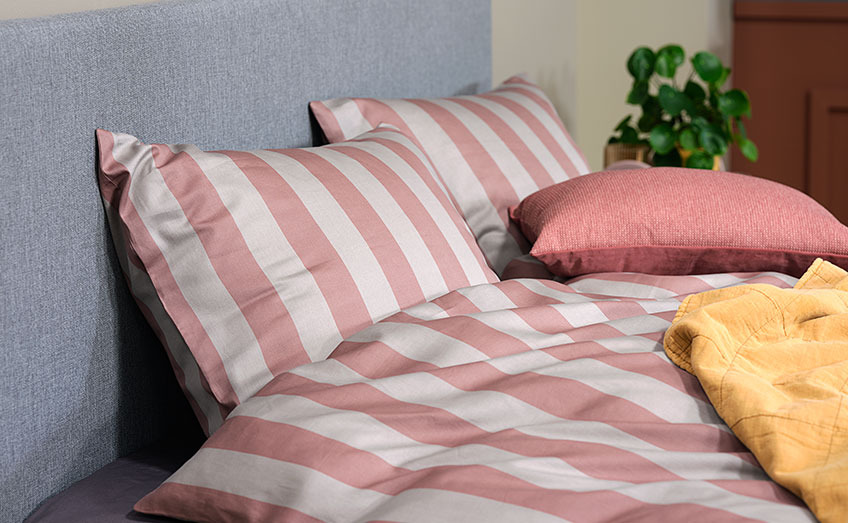 Neutrals like brown and warm sand colours are combined with rich feminine shades of rose and oxblood red. The LEGACY LOUNGE trend goes even further back in time: The terracotta vase SVERRE has a look that could easily be seen in ancient paintings.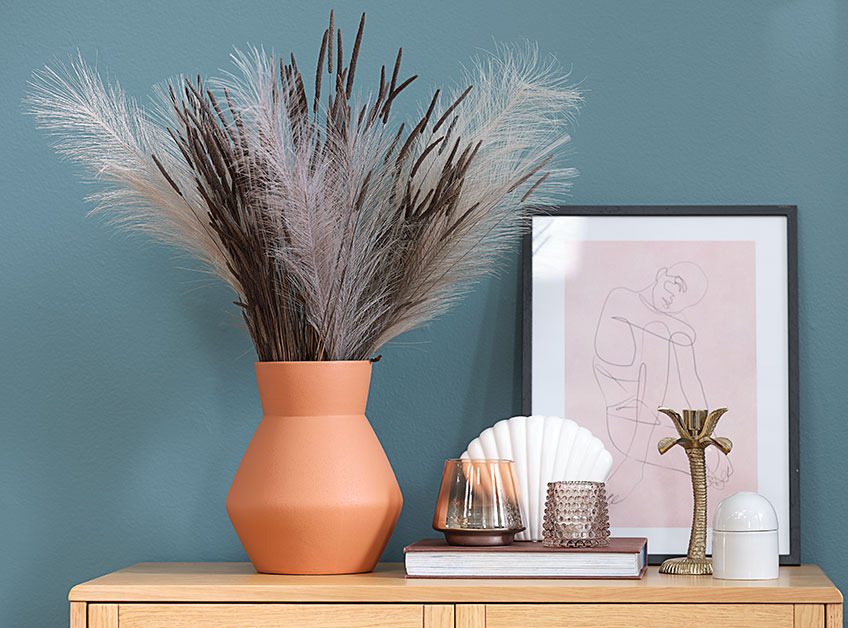 Also let yourself be inspired by the other two trends that you can experience at JYSK right now: VISION [link to new blog post] and EARTHEN LUXE [link to new blog post].