Berit Christiansen is our skilled Category Manager within Duvets and Pillows and is one of our 'go to' people when it comes to the optimal sleeping comfort. Berit has agreed to enlighten us on some of her favourite pillows in the JYSK assortment.
"I really like the flexibility of products like our height adjustable pillows. When you guide someone to buy a new pillow, it can be quite tricky to recommend any right height and size, because personal preference is so important. With a height adjustable pillow however, you can try out different sizes and find the version that fits you better."
In other words: There are a lot of rules and guidelines for the right pillow size, but ultimately only you can decide what is right for you. So we wonder if there are no rights or wrongs?
Berit answers: "If you are mainly a side sleeper, you probably need a pillow that is about as thick as the distance from your ear to your outside shoulder. If you are mainly a back sleeper, you probably need a pillow that is low. But with a height adjustable pillow, you can fine-tune the pillow size until it fits you."
Berit goes on to explain how to reach the right pillow size:
"It is quite easy to shape the pillow to your personal preferences. You simply open the zipper and remove some of the filling. You then close the pillow again and give it a try for several nights. I generally recommend that you sleep with the pillow for up to one week to make sure that it is right for you. Our pillow LYNGEN is a great example that I would recommend at any time."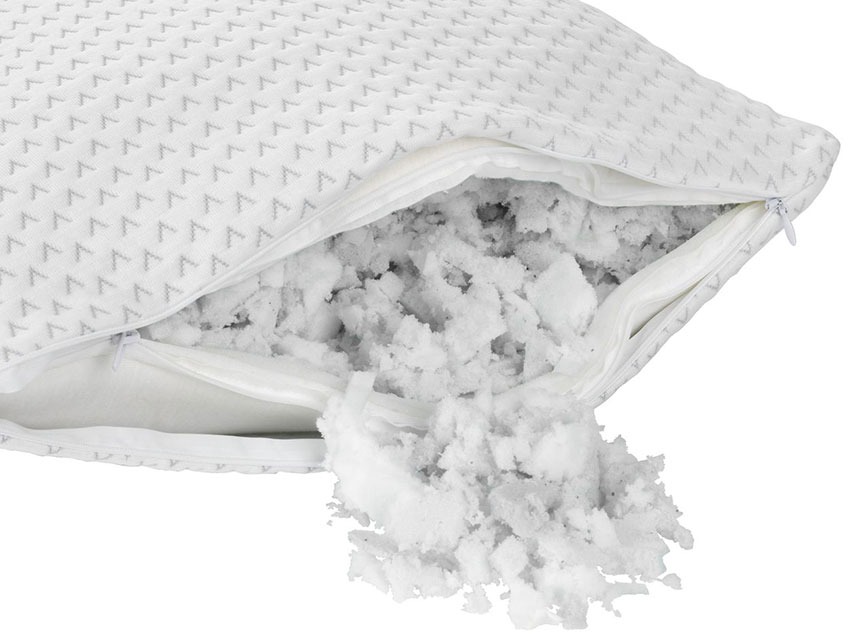 If you wake up with a neck ache after a couple of nights, though, it is a sign that you have either removed too much or too little of the filling. The fix is easy:
"If the pillow feels to low, put back some of the filling, and the other way around – if it feels too high, remove some more. After a week with great sleep comfort, you can use the filling for something else or get rid of the filling and enjoy the comfort of a pillow that is right for you," Berit sums up. 
Adjustable contour pillows
Many people prefer a contour pillow that follows the shape of your neck. Berit highlights the qualities of a contour pillow like this: "A contour pillow is higher the sides than on the middle. And it typically doesn't have the same height in both sides, so you can turn it however suits you better. The WELLPUR contour pillow SOGN can be adjusted even further. It has 3 layers that can be removed individually. There is a really good chance, that you can find exactly the size that suits you," she finishes with a smile.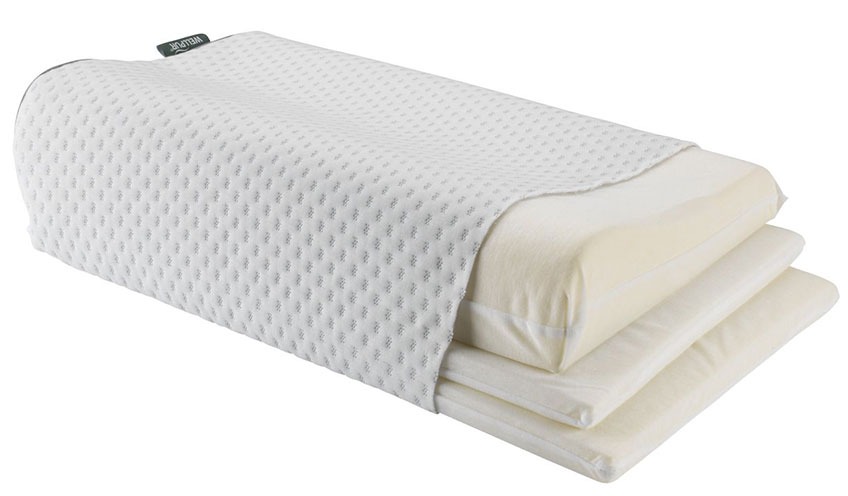 At JYSK, it is easy to return or exchange a product if you change your mind: you get unlimited returns without time limitation and you can even return products bought online in our stores.
Read more about our return rules