Have you ever been in a situation where you have been wondering what you could do to keep your home cool in summer? Or, on the contrary, to prevent the cold from creeping inside during winter? Perhaps you have also wondered what your options are if you want a good night's sleep without being kept up by traffic or bustling streets or neighbourhoods. While not a one-in-all miracle cure for these issues, insulating curtains can potentially help you alleviate some of these issues.
Potential benefits from using insulating curtains
Besides their aesthetic appeal, curtains can have properties that provide several benefits to you and your home. Different types of curtains – blackout curtains in particular – may possess the following properties:
Heat-blocking curtains
Some curtains, generally referred to as thermal curtains or insulating curtains, have a reflective backing that is particularly great at reflecting sunlight. By blocking out sunlight, blackout curtains and other types of blackout window dressing can also aid in keeping the heat out.
Insulating against the cold
Thick curtains made from a thick fabric will provide insulation from cold. As an example, drawn heavy curtains can prevent cool air from windows from seeping into the rest of your room, improving the comfort of your bedroom, living room, or any other room in winter.
Sound-dampening or soundproof curtains
Another benefit to heavy and thick curtains is that the thick fabric improves their ability to absorb sound. This makes it more difficult for sound to penetrate the curtains, meaning the other side of the curtains will be quieter. Curtains will not be able to completely block out sound, and so they are sound dampening rather than completely soundproof curtains.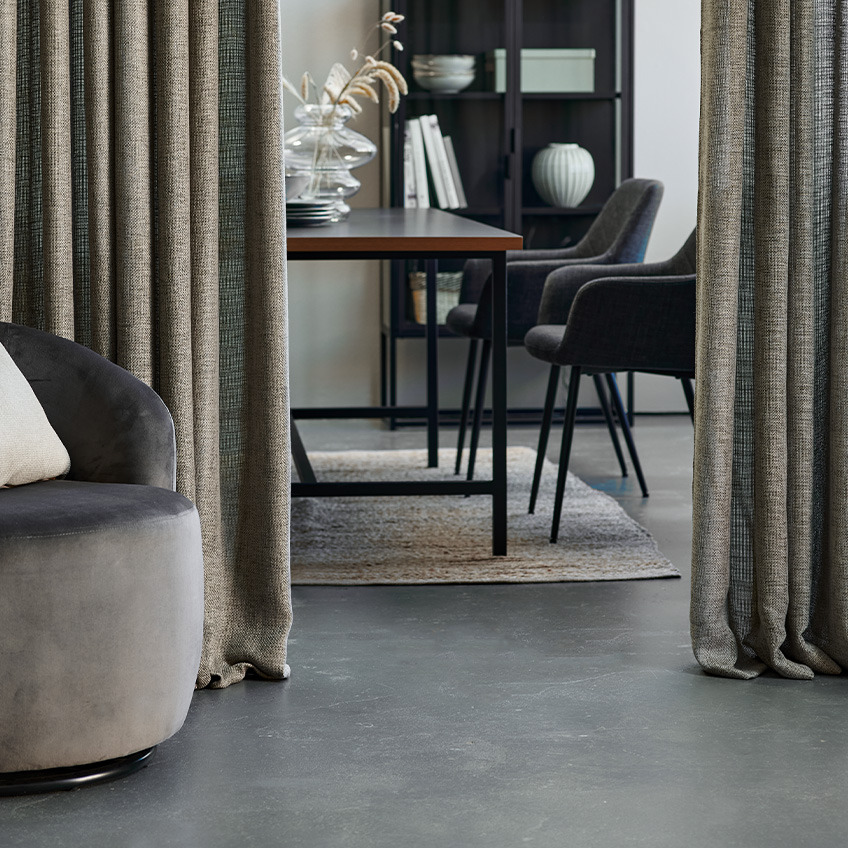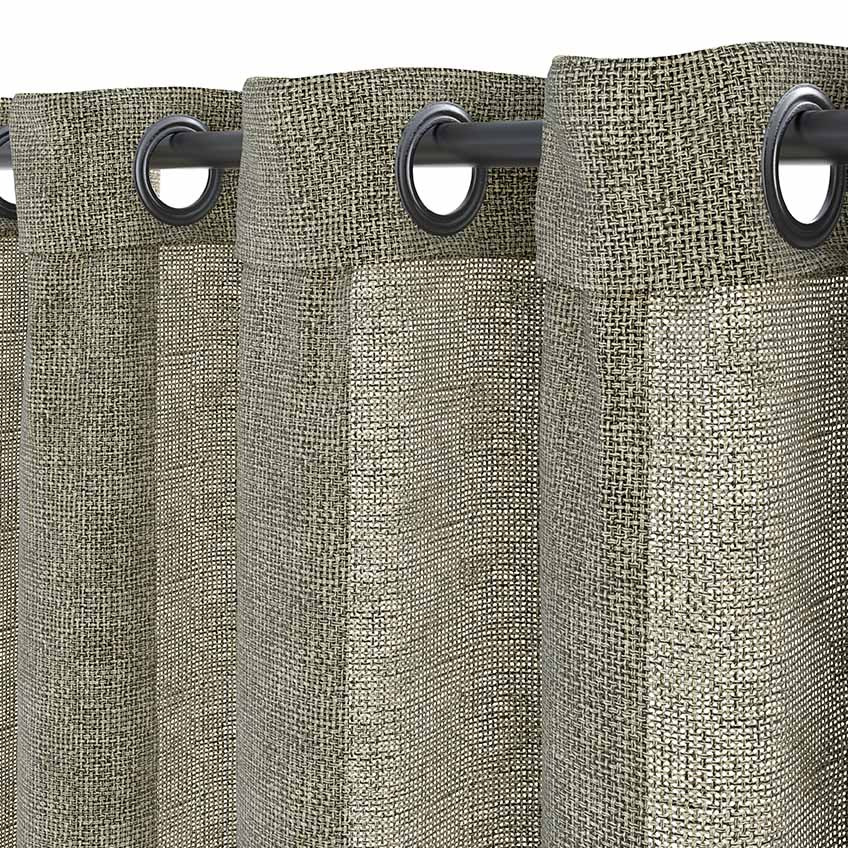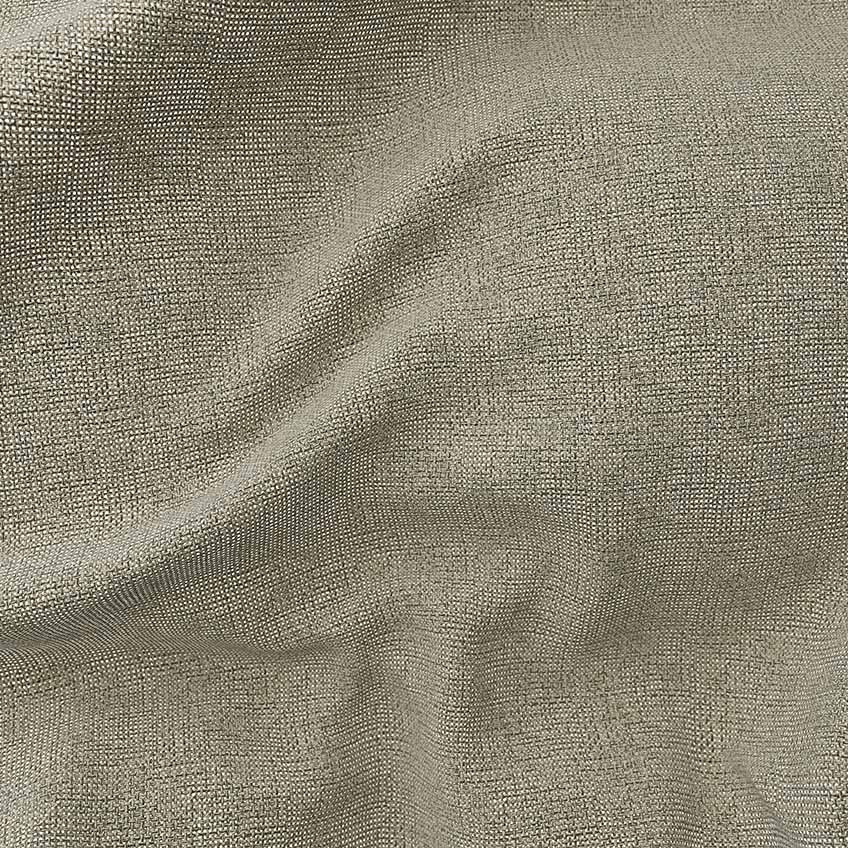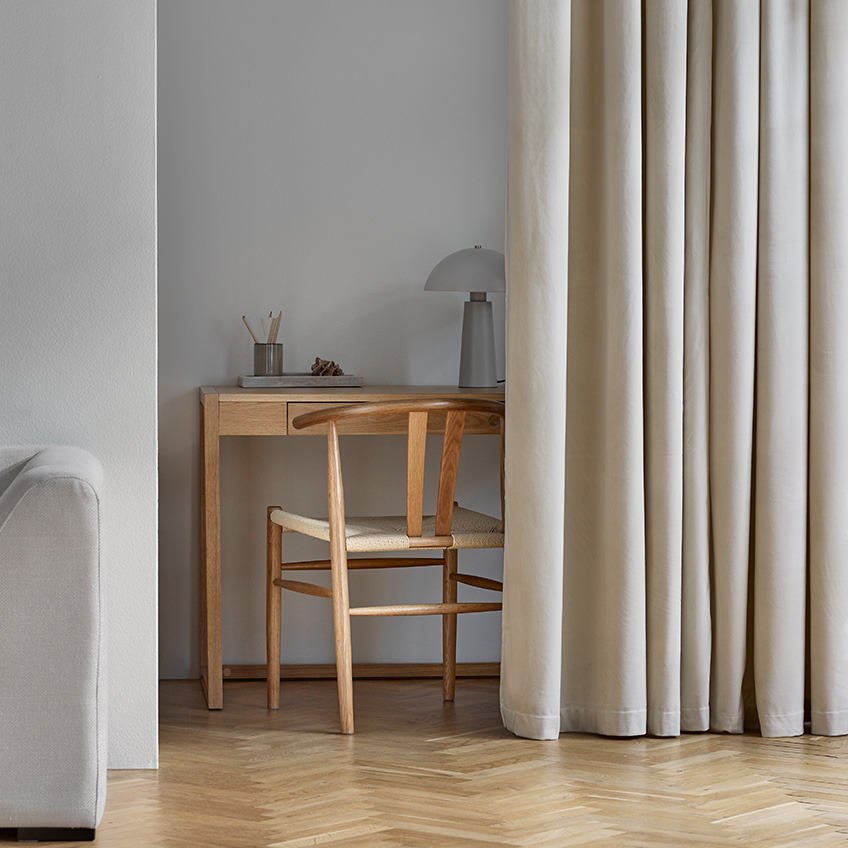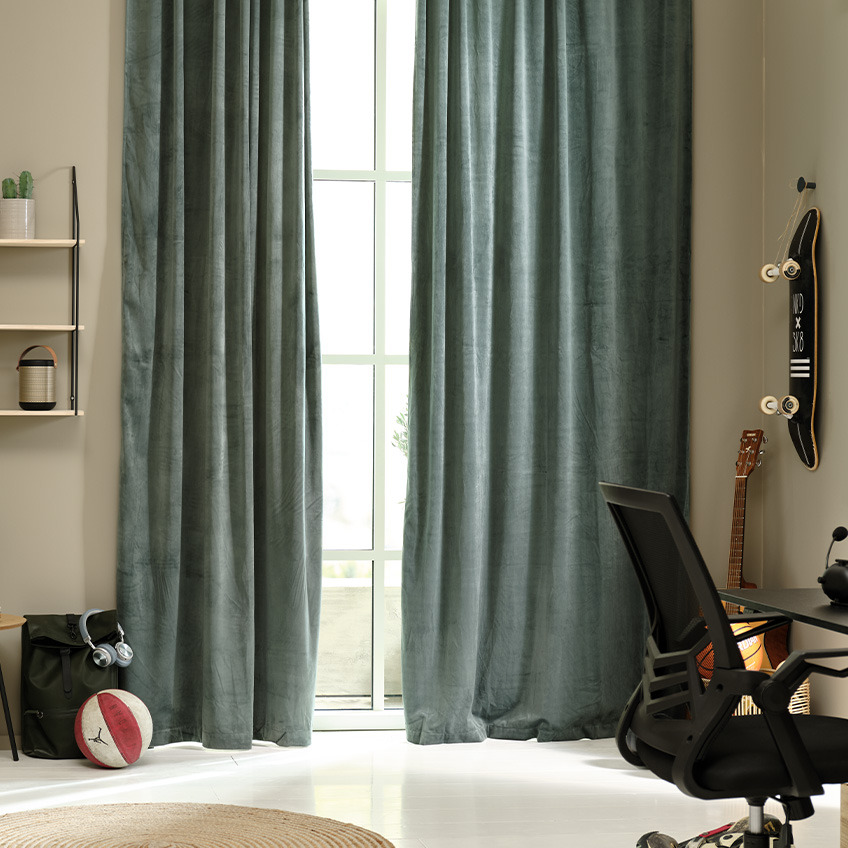 Thick curtains like ANHOLT and AUSTRA provide more than just aesthetic appeal to your home; they can also help block out noise, contribute to comfort through minor insulation, provide privacy, or act as room dividers in your interior decoration.
Insulating curtain HERDLA
The HERDLA curtain is an exceptional option for insulating your home. With its special backing, it is made specifically for insulating against heat and cold. Due to its thick construction, it is also sound dampening, meaning the curtain aids in reducing the amount of noise, heat, and cold entering your home.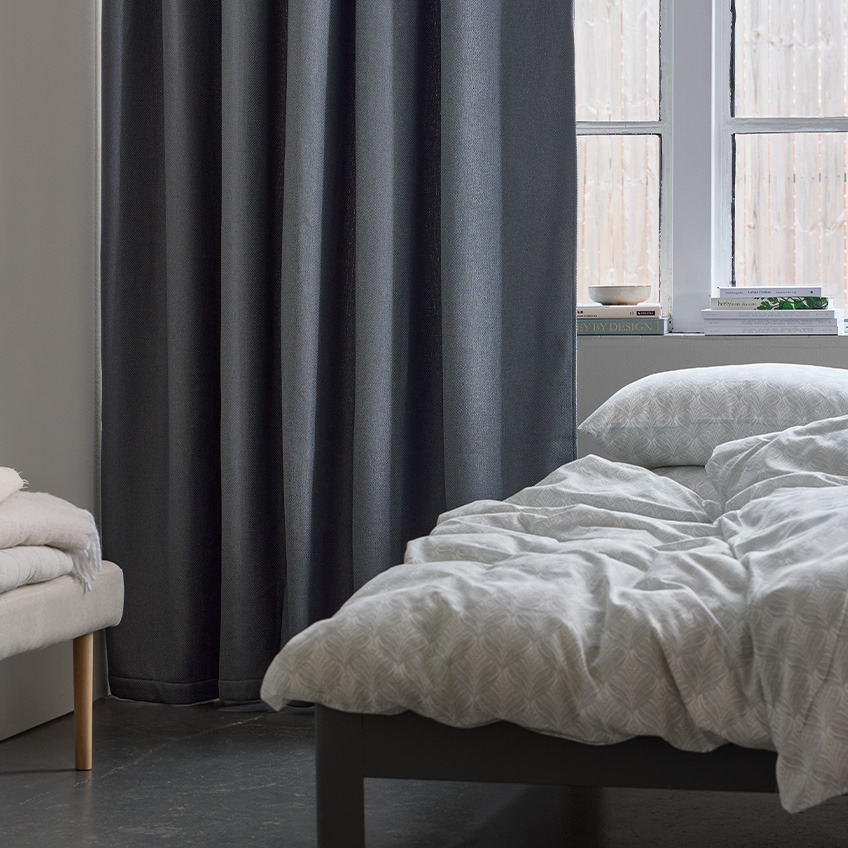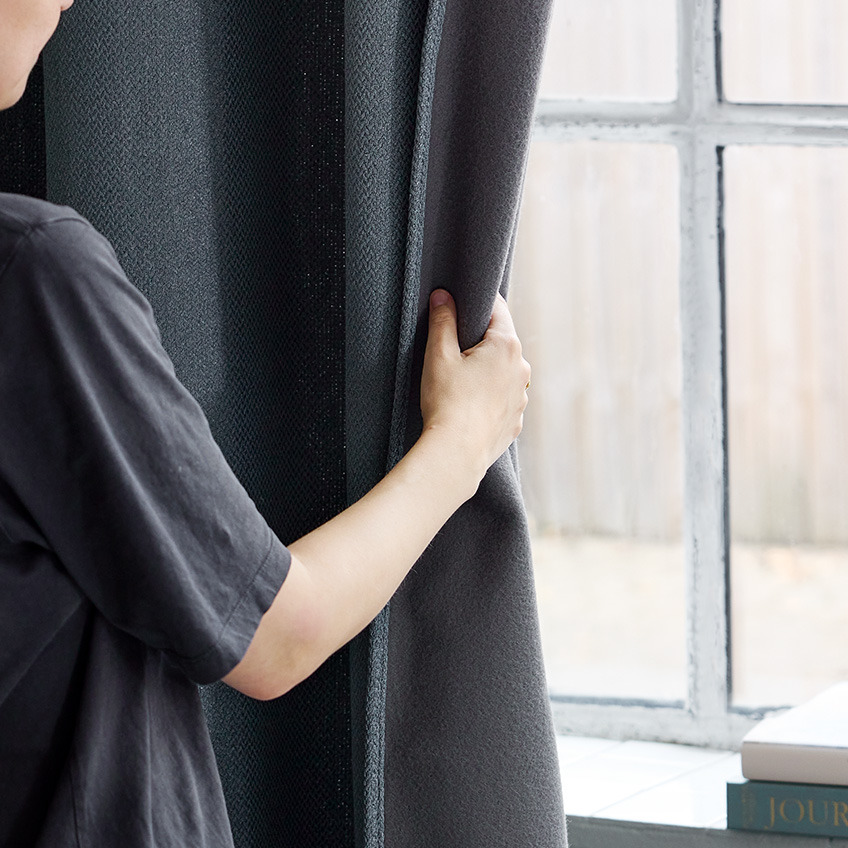 Don't want blackout? Go for a dimming curtain instead
When it comes to insulating curtains, blackout options are always a great choice. However, if you do not want to completely block out light from your home, dimming curtains such as AMUNGEN are the perfect alternate option. AMUNGEN also comes in various colours, giving you multiple options for finding the right curtain for your home.