With the right equipment, you can go to the beach in style and make your little spot in the sand an oasis of colour coordinated elegance.
Towels in soft colours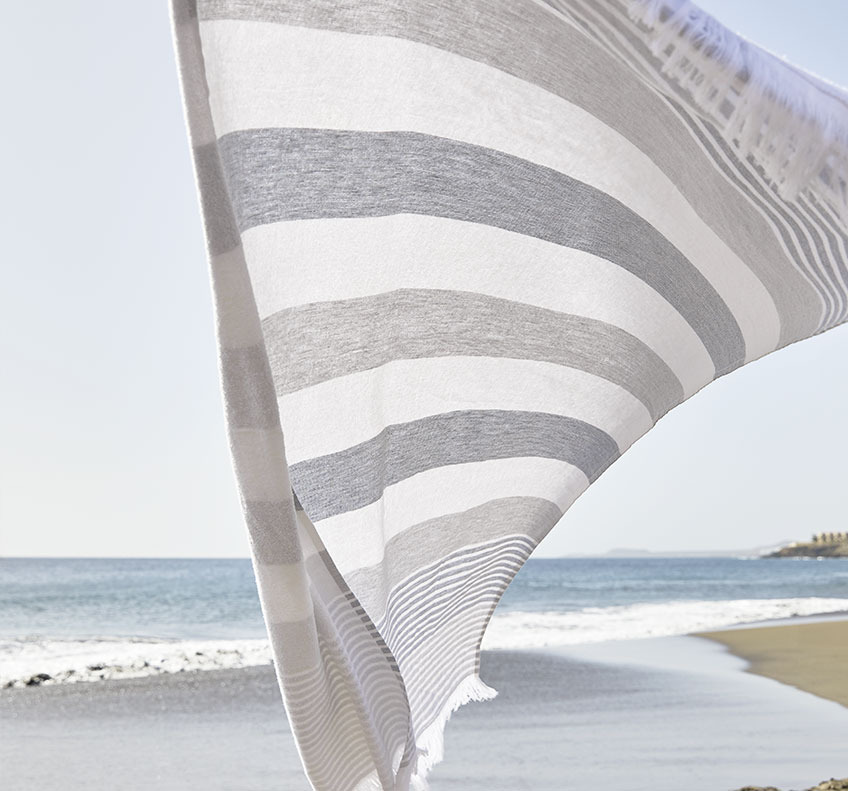 The most important features in a towel are its ability to soak up water and its size. But don't forget that it should also be pleasing to the eye. 
Stylish wicker beach bags and picinic gear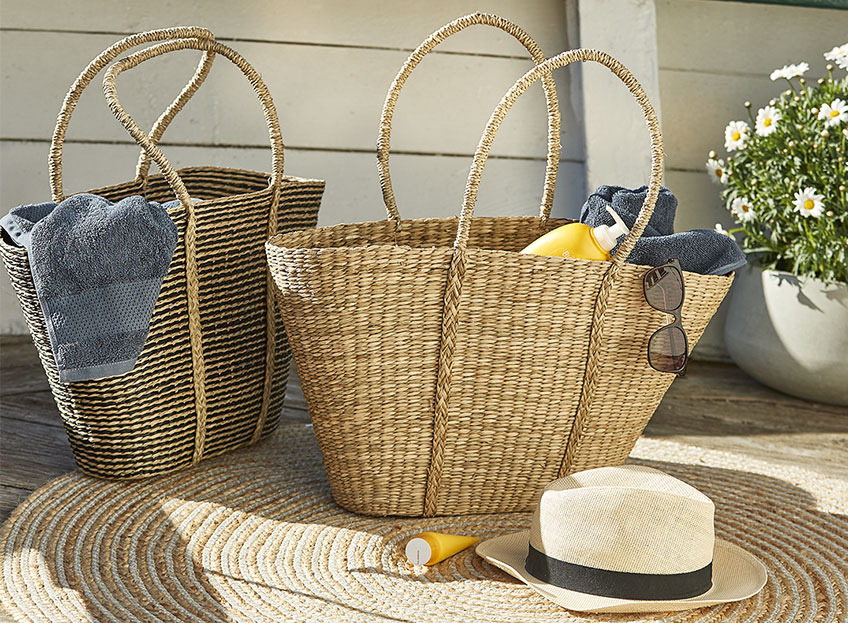 You only need a straw hat, sunglasses, a stylish beach bag and a cool bag with refreshments to be good to go. But why not also pack a few bowls and glasses for your meals on the beach? It adds a little more style to your beach trips than disposable tableware.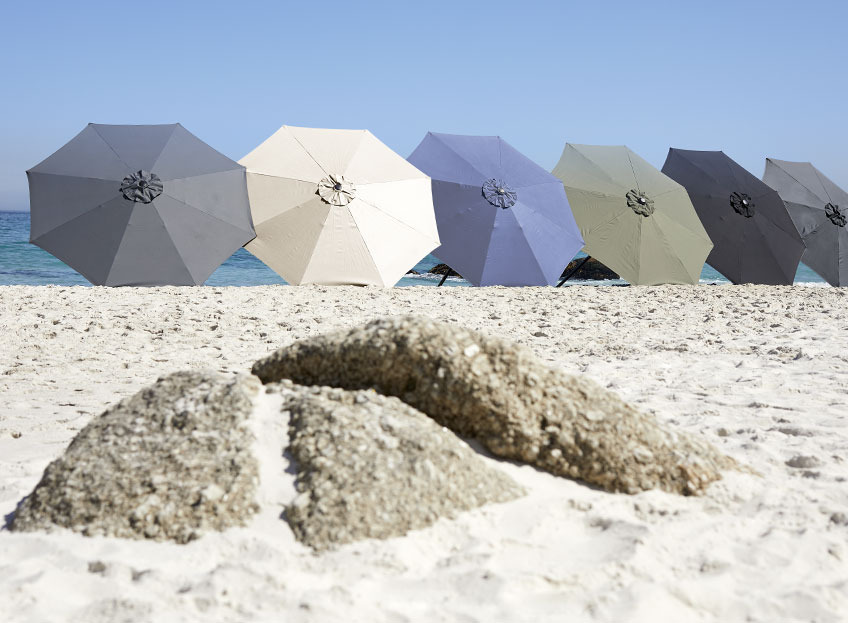 No matter if you are on the beach, the patio or the balcony you need some shelter from the sun, and a parasol is ideal for that. Get one that matches you the rest of your camp.
Throws and blankets in dusty shades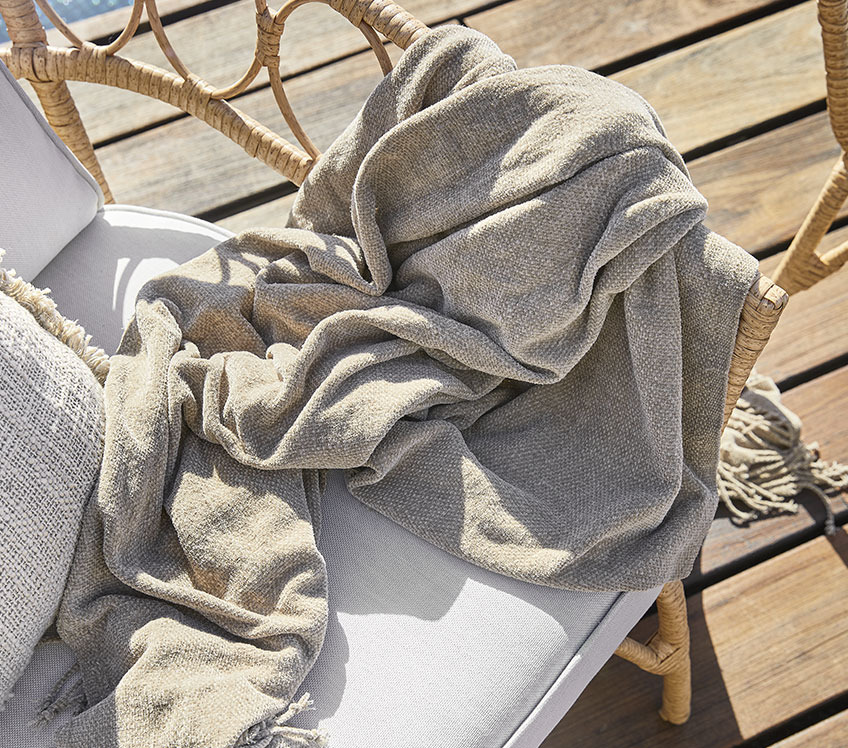 Spread out a waterproof picnic blanket or a throw and make yourself comfy. A throw can do double duty when the night falls and it gets colder, and if you choose one in a dusty shade, it will create an elegant contrast to the sharp summer light.
Don't let the darkness send you home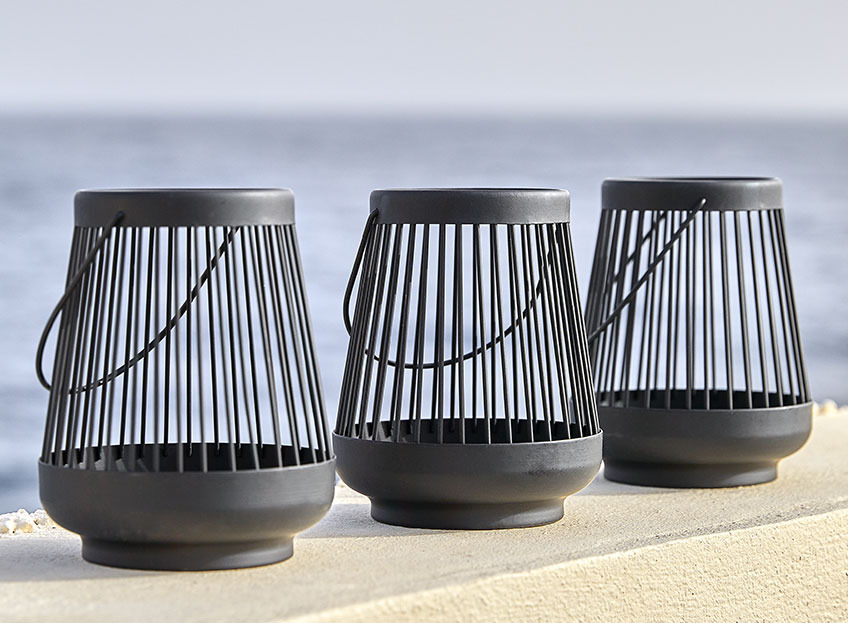 Cosy lights from candles in lanterns or solar lamps is just what you need for your beach camp to make it stand out. Solar lamps on a stick are easy to place in the sand.
Be ready for sunny days and high temperatures
Pack a basket with your beach trip and picnic essentials, so you are always ready for a stylish and relaxing day by the ocean.