Twice a year Laurence Muller, our skilled Category manager within towels, bathmats, shower curtains and bathroom accessories puts together a collection of stylish, matching products for your inspiration. The collection is called Nordic Bath, and there is a new one on its way and available in our stores on September 28th.
"In this collection, we continue to prioritize the use of sustainable materials within our assortment and add a focus on wellness and well-being – all kept in a classic Scandinavian design," Laurence says.
Bathroom sets in natural materials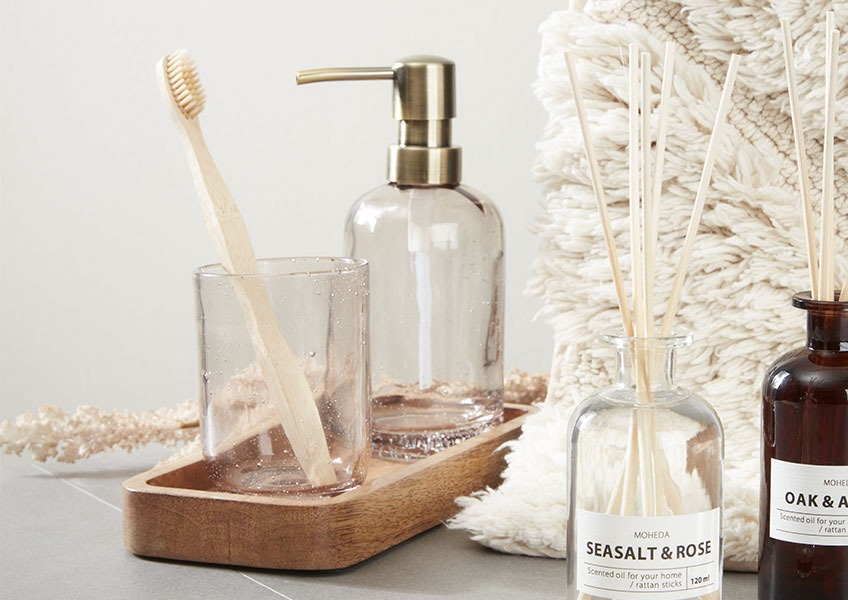 "Our focus on sustainability is seen with our new ESSVIK soap dispenser and toothbrush holder made of 51% recycled glass and GRS certified. The beautiful light rose colour will instantly bring elegance to your bathroom. The overall expression is calm and stylish and has clear references to nature," says Laurence.

Continuing with new products that are natural and sustainable then check out the new VEGBY toilet roll holder and toilet bin made from seagrass. VEGBY fits perfectly in the popular trend of adding crafted elements to the home.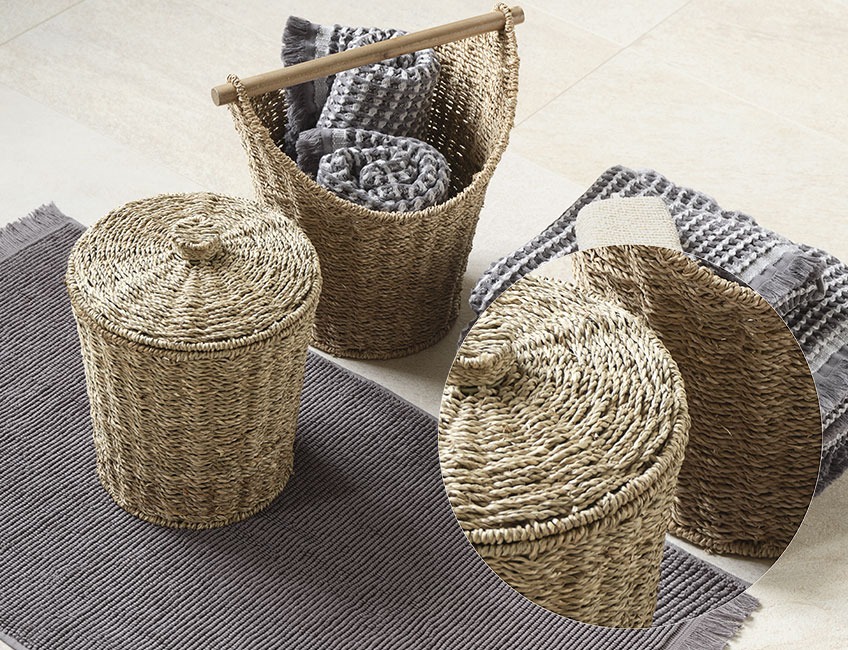 Everyday luxury with scented oils and face roller
"Turn your bathroom into a sanctuary with the new Nordic Bath collection. Here you can practice self-care and recharge your energy. Our new face roller VALLSTA made from jade stone will make you relax and give you that wellness feel," says Laurence.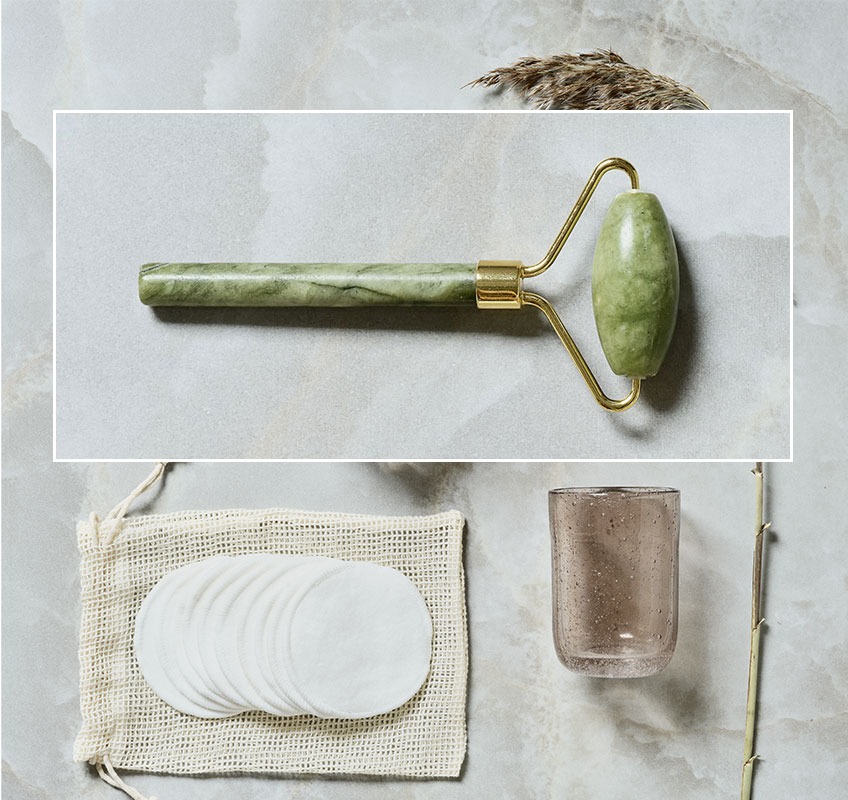 Use our VAD reusable makeup pads to remove the day's makeup. The pads are made from cotton and bamboo and are packed in a washable cotton bag, so you can reuse them again and again. Take our VAD bath sponge with you in the shower and enjoy its exfoliating properties.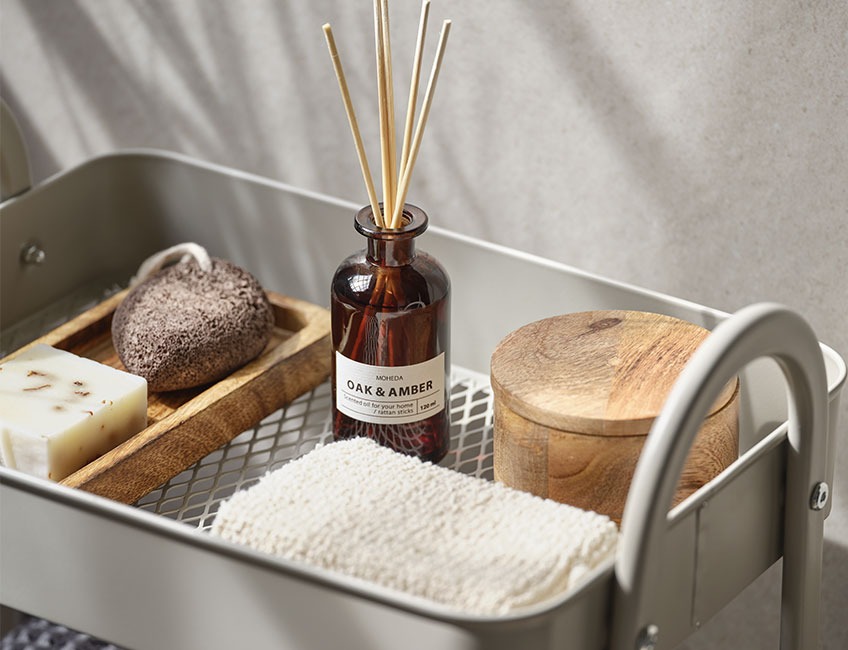 Make the wellness feel complete with our new scented oils MOHEDA, coming in crafted bottles of 120ml and produced in Europe. It comes in 3 new scents and will give your home the scent of raw Scandinavian nature.
Soft and responsible cotton towels and bathmats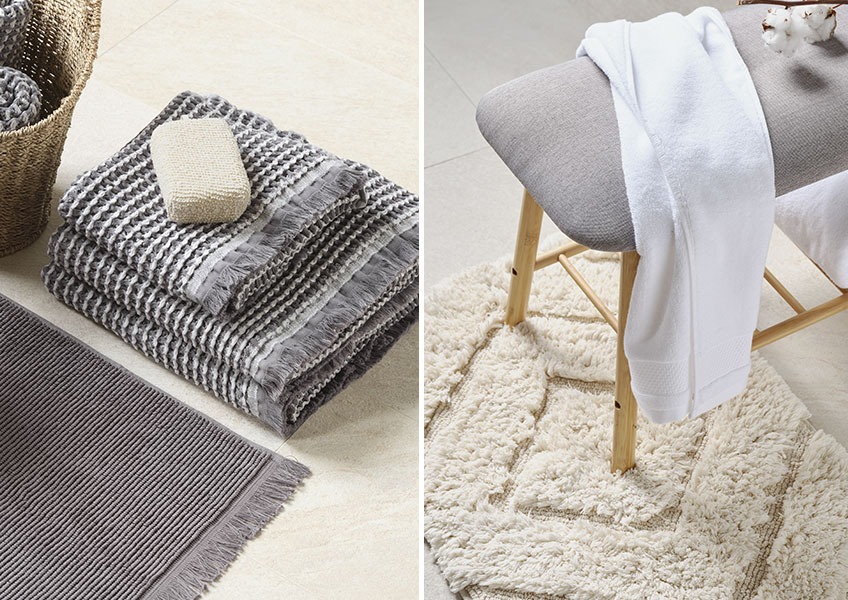 The Nordic Bath collection would not be complete without mentioning some of our highest quality towels and bath mats. Our IDRE towels are made from 30% recycled cotton and 70% virgin cotton and have a trendy waffle texture. Add the GIMO bath mat in 100% cotton.
Also, see our newest Nordic mood collection.