Your utility room needs to be practical, but it can also look good as well. Read on and find out how to organise your utility room to make the most of the space.
A laundry room with an attractive, practical layout
Whether you establish a separate laundry room or a mini laundry in your utility room, bathroom or basement, you need to think about the practicality of the layout to make the work as easy as possible. You may as well make your laundry room a pleasant and inviting space to make the chore a little easier and practical.
A little detail such as a couple of attractive, practical laundry baskets can spice up your laundry room substantially and give you better storage possibilities. Having more than one basket is also practical, because you can sort out your laundry on an on-going basis.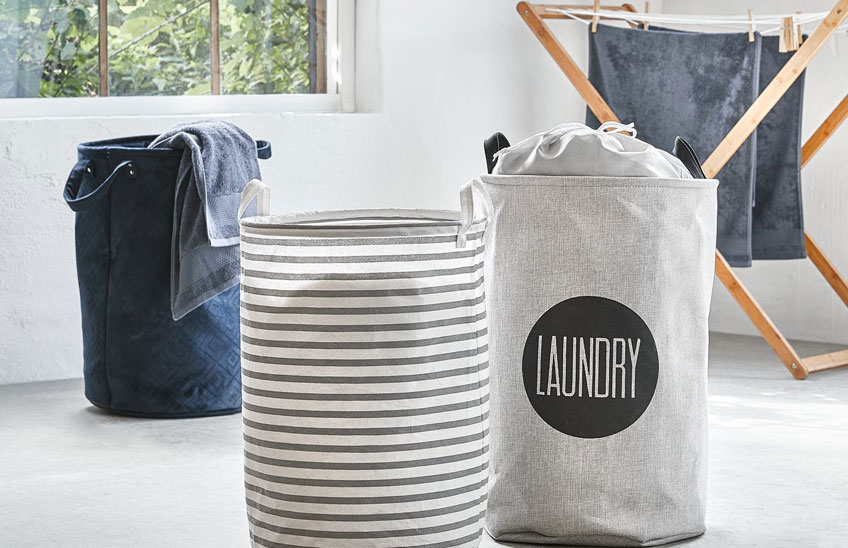 A washing machine and tumble dryer standing directly on the floor won't provide the best position for your back as you will have to keep bending down. Think about placing machines slightly above the floor, either on a low chest of drawers or as an integrated part of a storage solution cabinet. The most important thing is that your solution should make tackling laundry much easier.
A mini laundry room in the utility room
In many homes, the utility room is a multi-functional room, and often a room where many families do their washing. If you decide to fit out your utility room so it also houses laundry facilities such as a washing machine and tumble dryer, it is important to keep a sense of order and structure to prevent mess. For example, you could choose to "hide" your washing machine and tumble dryer behind sliding doors, so that you can quickly conceal them. This is also an excellent solution if your appliances are not the prettiest.
It's also a good idea to have a set of drawers or a cabinet for storing washing powder and other washing items. This can keep the space looking more neat, as well as being a practical solution to keep your items accessible.
Design a combined bathroom and laundry room
In the "laundry department" of your bathroom, you could position the washing machine and tumble dryer on top of each other in a so-called "laundry column", which can cut down the use of floor space. Covering the laundry column with a cabinet door is an attractive way of camouflaging the machines if you want to make your bathroom look a bit tidier.
To keep practical things under control, you could mount shelves on the wall to make room for small storage baskets. You can use the baskets for detergent, pegs, wash bags and washing balls. That way, you keep your washing equipment organised and prevent the room from getting messy.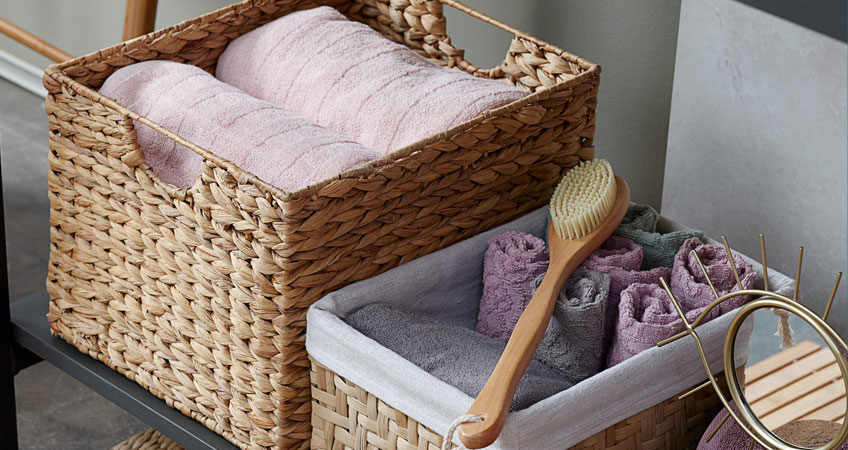 Practical laundry facilities in a basement
An unused basement can be an excellent place to establish a laundry room. A basement often contains a lot of unexploited space, providing room for a washing machine, a tumble dryer, laundry storage, an ironing board and that essential drying rack. In addition, a laundry room in a basement will often provide you with excellent worktop space, making it easier to fold your dry laundry.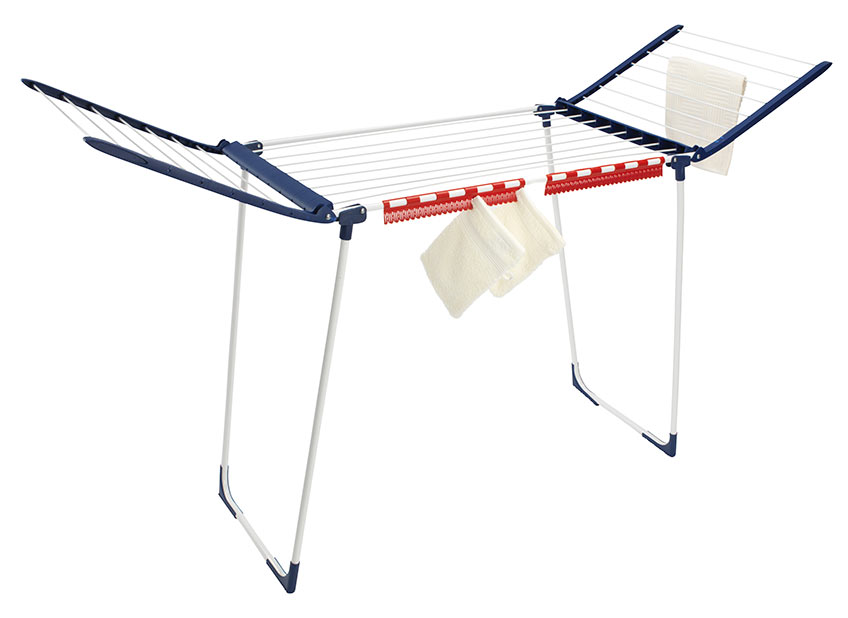 Remember to keep your basement laundry area well ventilated, so that the room doesn't become too damp. Drying clothes indoors increases the level of moisture in a room, and high humidity in the worst-case scenario can lead to damp and mould on your walls.