The products in our new Nordic Mood bath collection are filled with inspiring colours and materials that let you embrace summer.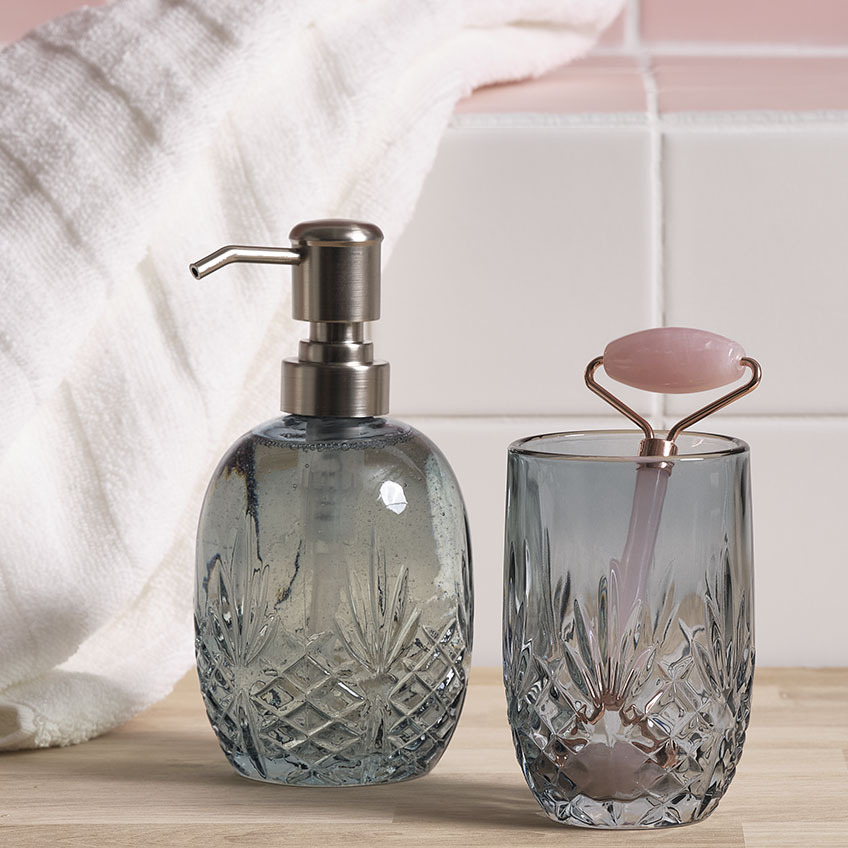 The products are partially made from recycled glass in two refreshing colours that let you discretely but convincingly integrate a summer atmosphere in your bathroom.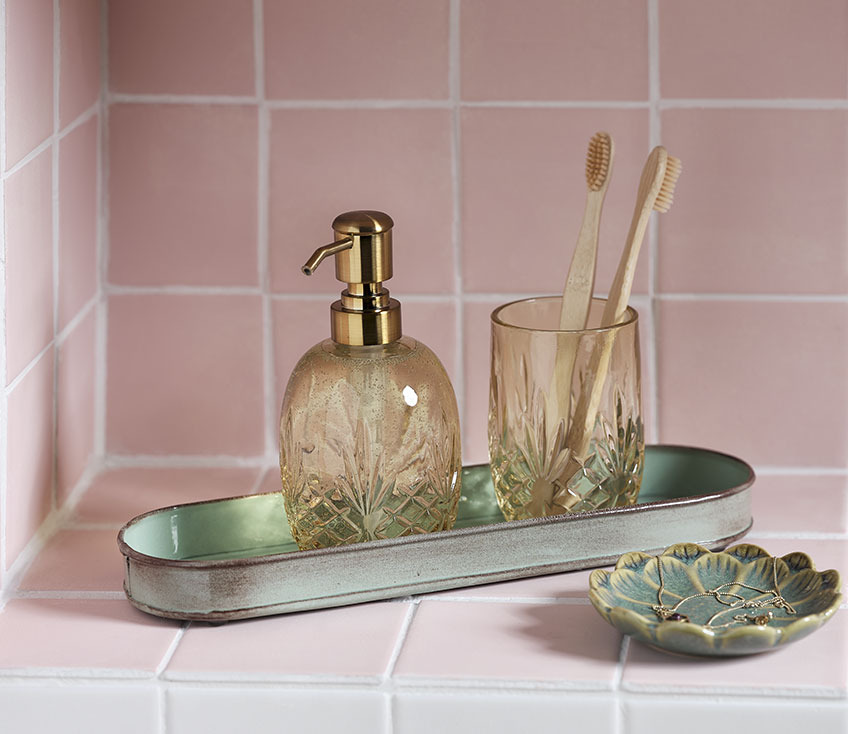 The beautiful colours in the EDSVALLA series can be combined with the water lily-shaped jewellery trays FORSBACKA that, in three different colour combinations, will spread joy in any bathroom.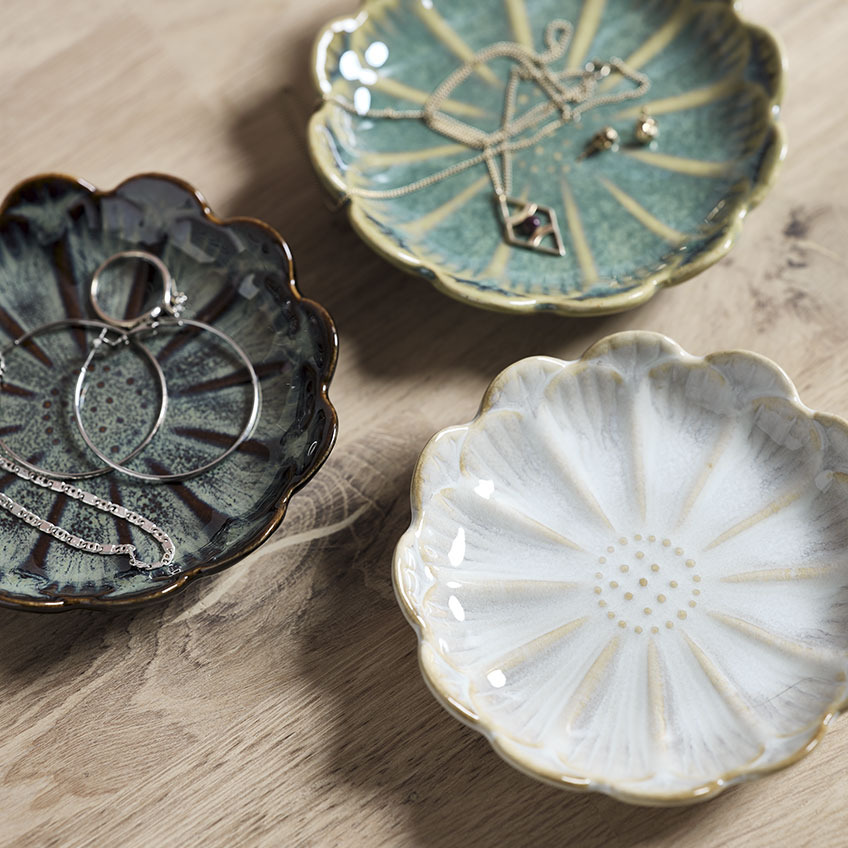 The soft TORSBY towels complete the summer décor. With their fresh colours and their stripes they create both an eye catching and a graceful contrast to the solid glass and porcelain.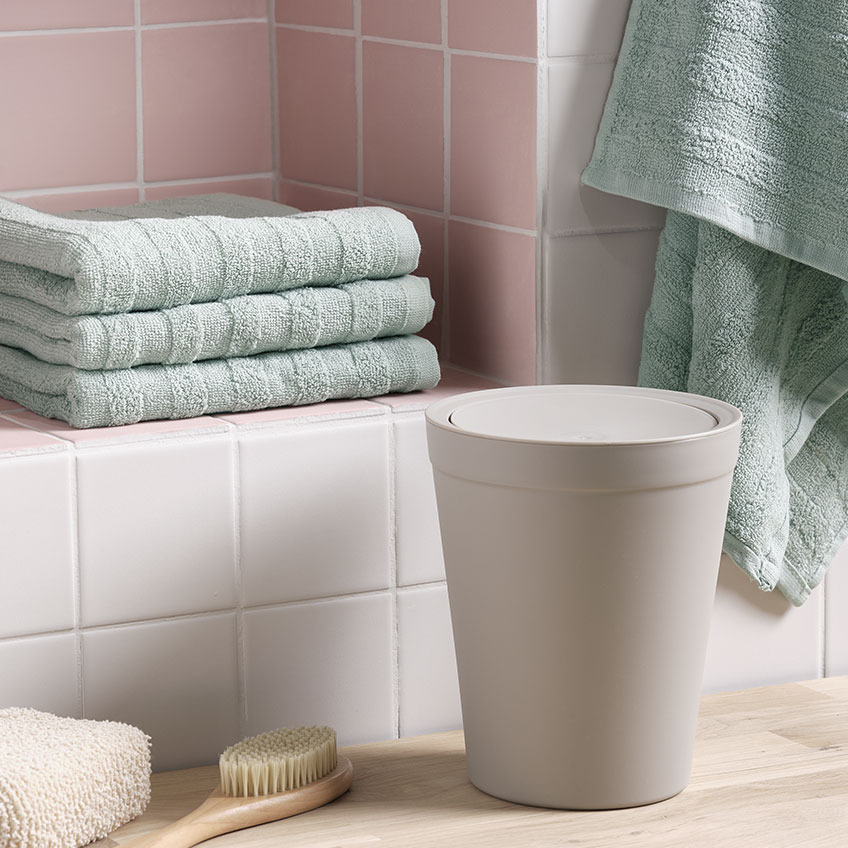 The shower curtain GREVIE underlines that summer is close, with the beautiful flowery pattern on the white background. Finally, we think that ALSTER deserves mention. It is a new addition to a series consisting of bathroom shelves in gold look, that gives you the opportunity to create a consistent expression in your bathroom.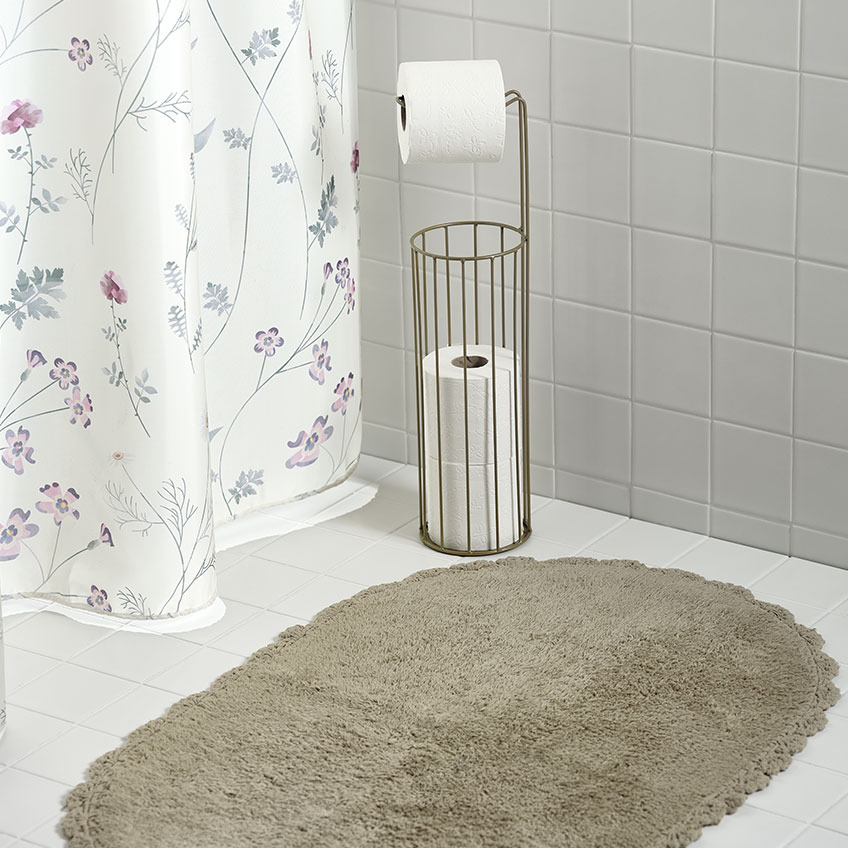 All products are for sale from 18 April in all JYSK stores and on JYSK.xx.