If your bathroom sometimes feels a little white in white there is an easy way to create some energy and dynamics to the room.
A hand towel in a subdued hue can do just the trick. Combine colours for variation or to make it easier to distinguish between yours and mine.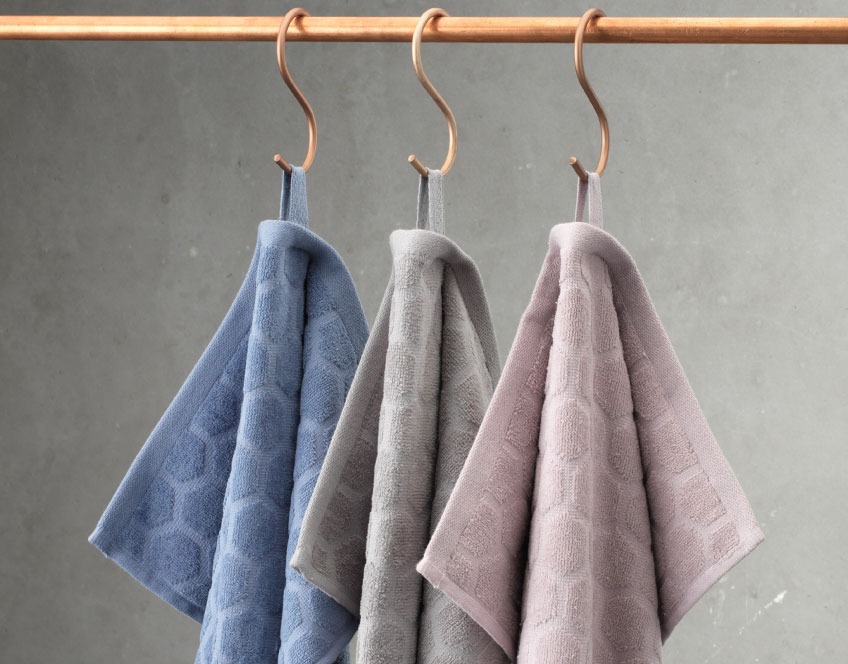 A bathroom mat with a little wow factor can make it a pleasure to leave the shower. The thick and luxurious NORBERG is OEKO-TEX® labelled and has a non-slip latex backing so it stays in place.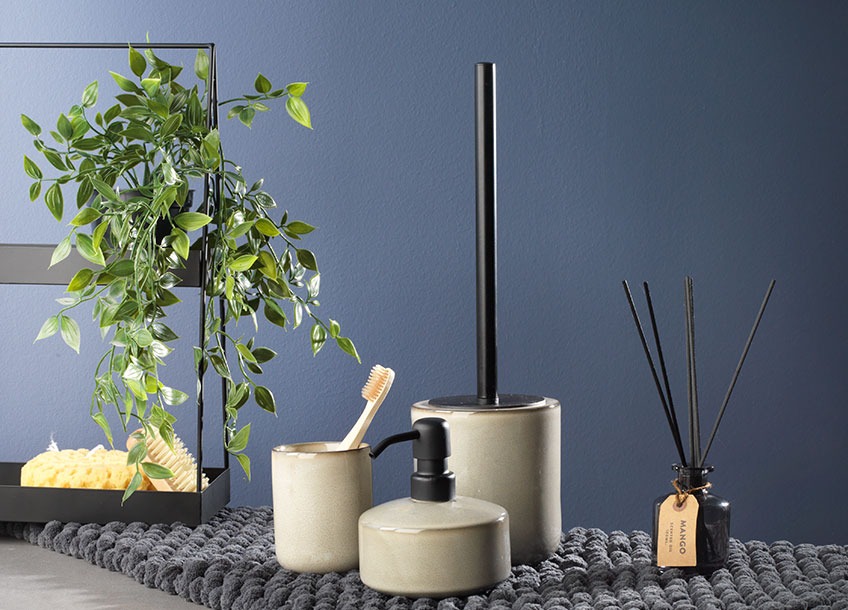 A matching soap dispenser, toilet brush and toothbrush holder can also give the bathroom a coherent look that pleases the eye every time you enter the room.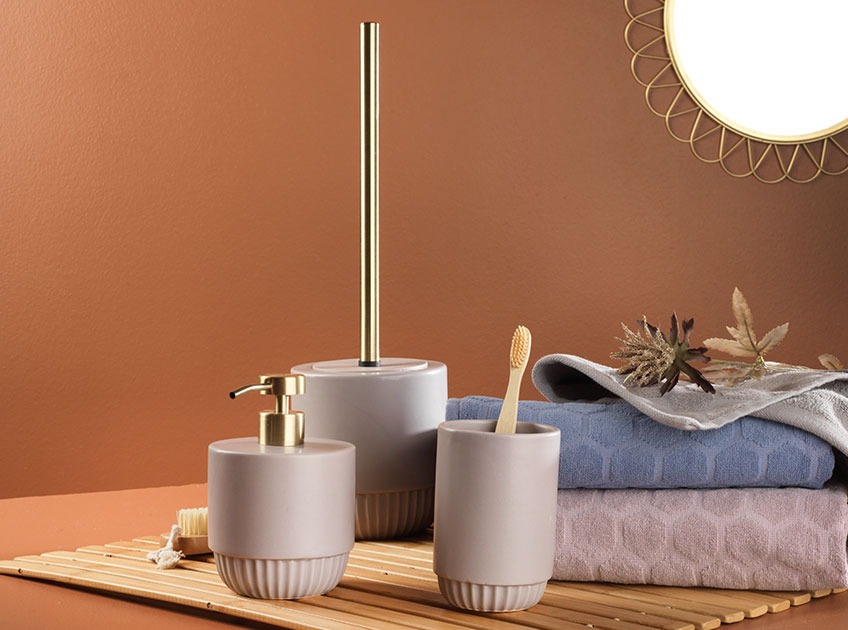 Do you need more inspiration? Do a budget-friendly mini-makeover in your bathroom
 If you feel like going a little further – or if you need a little extra space, add a shelf like SULVIK, that lets your store and display your favourite perfume or hair products in two stories.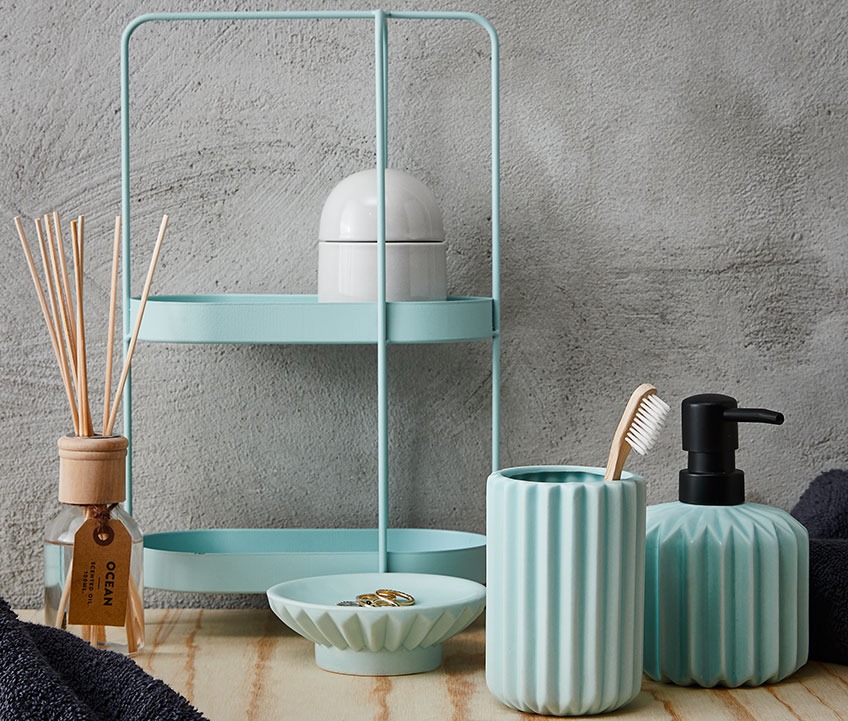 Often, that is all it takes to completely transform the bathroom. Among JYSK's new spring assortment, there are even more treats:
Worth highlighting is the "squid" RUNDVIK, which can hang in the shower room and carry the shampoo bottle in its arms. The VIDJA toothbrush made from bamboo can be an alternative to the plastic variants in bright colours. The KINNA toiletry bag, available in two shades, can give a stylish and luxurious look both at home and when travelling. And the shower curtain rings VARA in a gold finish can add a little glamour to your morning routine.

All the new arrivals are for sale online at JYSK.co.uk