New spring and summer interior trends
The design trends this spring and summer reflect simplicity tendencies and you will find them in the beautiful new items and stylish decors that have arrived at JYSK. Our skilled and creative design team have handpicked them all, so let us introduce you to: Simplified Luxury, Urban Roots and Hygge.
Simplified Luxury - less is more
With a redefined version of last season's dramatic Dark Deco trend, we introduce Simplified Luxury. This is a lighter version, in terms of both colour and overall expression: The style is clean and tight, with minimalist structural patterns and soft shapes.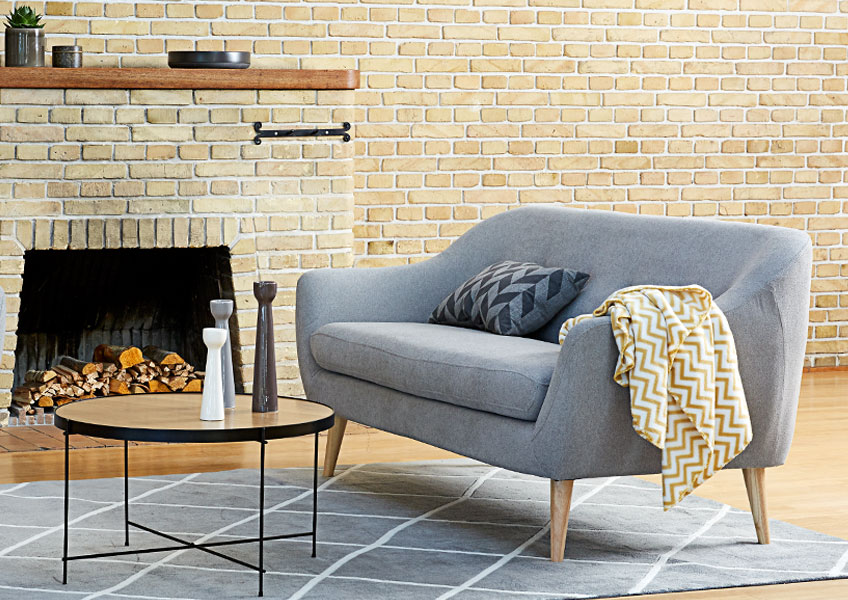 The colours are created by, or may even be determined by the raw materials. In other words, the physical and the visual expressions are integrated and unified, resulting in a harmonious, calm design. The palettes are not far apart in colour, for example blue and green, and textiles are soft, honest and pure. Prints are inspired by natural materials, such as stone and terrazzo.

The furniture design draws on the 50s aesthetic, with thin legs and dusty colors.
 
Urban Roots – back to basics
Say hello to a green mega-trend that has already been here for a while – but you have never seen it quite like this before. The overall symbolism is nature, calmness and well-being. With burnt and brown tones, Urban Roots grounds the organic design, and relates to the earth and natural palettes.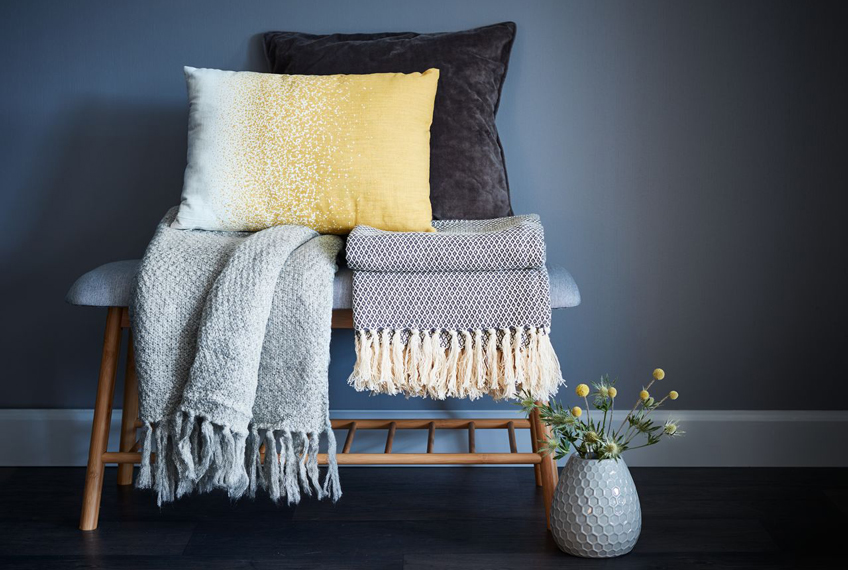 The structures are raw and organic. The materials are a combination of sea grass, wood, and mesh – metal perforated to create an airy expression. Textiles are produced from natural materials such as cotton, and garment-dyed quilt. The signature colours are tones of green and gold.
Hygge – add a feminine twist
With Hygge, we welcome you to a Boho-inspired universe with a feminine touch. Create a charming place to cuddle up and enjoy the tranquil colours and toned-down geometric patterns.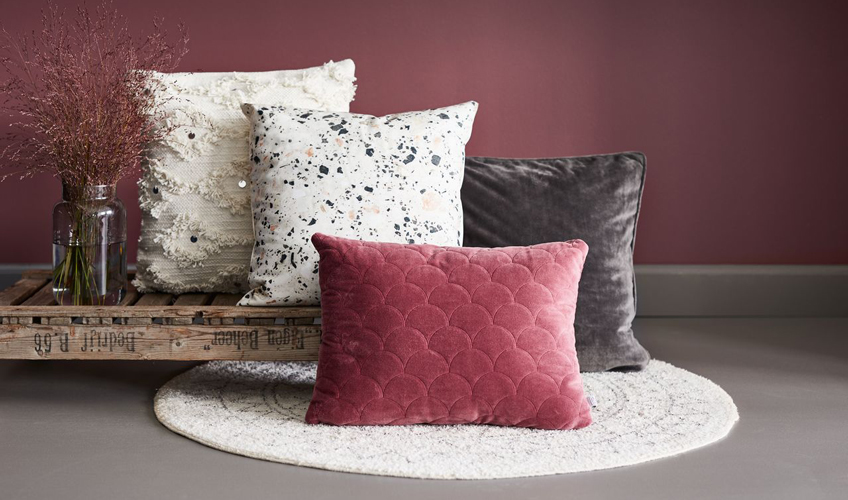 Textiles are decorated with happy little fringes and fine floral prints. The design is inspired by handcrafts, which adds a sense of informality to the product line. Materials include light wood and bamboo, woven using traditional techniques. Colors are warm, dusty, and feminine like our Peach Whip or Desert Sand.
 
Pick your favourite style
Whether you like a warm palette and delicate details in your home, or if you're into icy blue, cool minimalism or a wilder, more natural décor be sure to find items that match your taste at JYSK.