Bedrooms can often decorated in a rather clinical style dominated by white or light shades, where the personal touch is downplayed. However, you don't have to make a compromise on the decoration of your bedroom. After all, it's both the first and last room you spend time in each day. Read on for master bedroom decorating ideas, to make your sleeping space into a place of calm and luxury.
Make the bed the focus of the room
Naturally, your bed is what dominates your bedroom, and your master bedroom interior design should reflect that. Avoid pushing the bed into a corner to hide it out of the way. Instead, place your bed in a central spot in the room, and try to maintain a degree of symmetry. Symmetry results in a serene look for a room and contributes to creating an elegant, luxurious atmosphere.
Tip: Place a bedside table on each side of the bed with a small bedside lamp that provides cosy, intimate lighting for the room.
Make room for a beautiful armchair
If your bedroom has space for more than just a bed and bedside table, you can make it look even better with a charming armchair. A great-looking armchair with a decorative throw and cushions can add that little extra touch of luxury to your master bedroom.
Besides the visual effect, it's also practical having a place to sit in your bedroom. You can use the chair when putting on your socks in the morning or as a quiet, intimate reading area.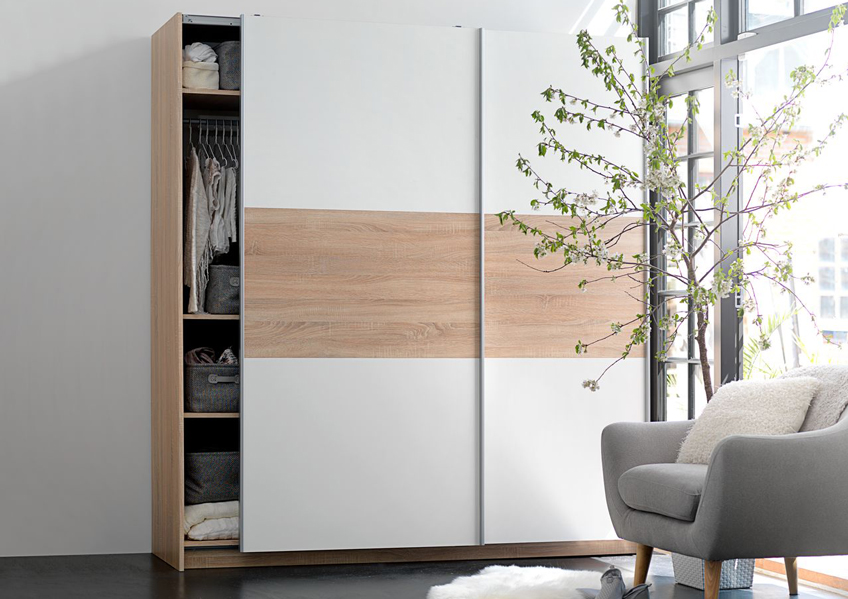 Use long curtains to frame the master bedroom
A pair of long curtains are perfect in a master bedroom design, often adding luxury and exclusivity to the room. It's both a practical and elegant solution that frames the bedroom and ties the whole space together. Consider, using a pair of thick blackout curtains to keep out all of the light to help you sleep even better.
Long curtains can also be used as an aesthetic and functional solution in many other rooms. For example, you can style up your living room with long curtains.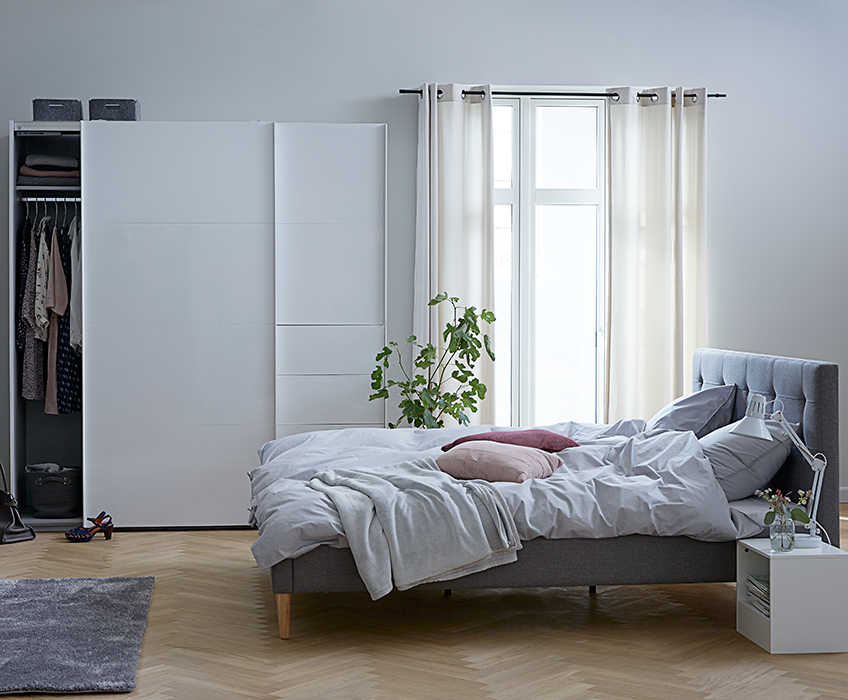 A headboard can add comfort and luxury
A headboard is frequently overlooked, but it's an important part of the master bedroom design and an upholstered headboard is a current trend for 2017. There are many benefits to having a headboard. It really highlights the bed and integrates it into the rest of the bedroom. A headboard also provides great comfort when you are reading or having breakfast in bed.
Add to the sense of comfort with cushions 
A quick and affordable way to add a little more style to your master bedroom is to use a cosy bed throw and lots of cushions. You can vary the number of cushions depending on the look you are going for. If you want to go all-in on the master bedroom style, you can use as many as 10 cushions, which should be placed so that they frame the pillows.