What do you need for a great day at the beach? Check out our beach packing list for everything you will need for your fun family getaway to the seaside. Read more here and get inspiration for a great beach trip.  
A cosy base
Whether the beach trip is with your friends, alone or with your family, it's important to have a cosy base – a place where you can relax, have an ice cream or hang out with friends and family.
The foundations of a cosy base start with somewhere comfortable to sit and relax. You may want to include a large beach towel as an easy and practical item to relax on but also to keep you dry after a dip in the sea. But if you want a more sturdy base, then a collapsible deck chair or camping chair is the way to go. Easy to fold up and transport, and less chance of getting sand on your icecream if you're sitting up high.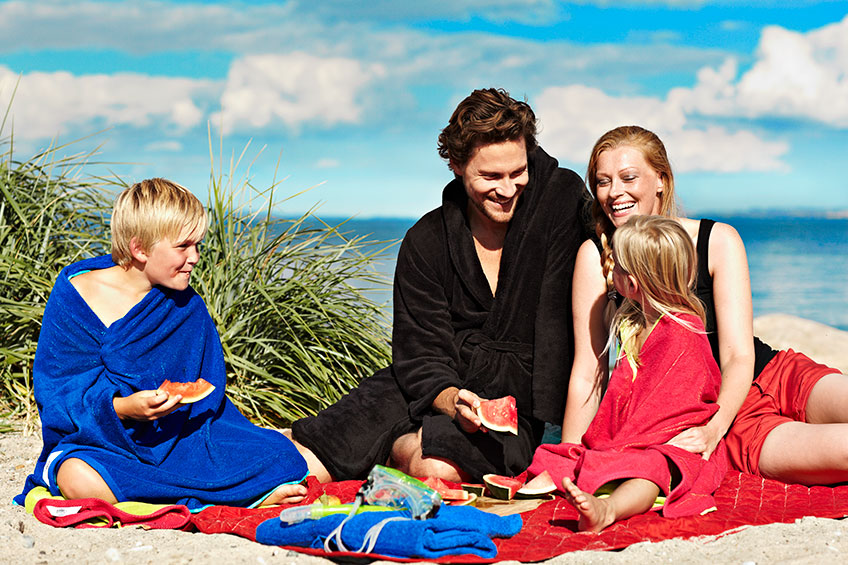 Beach activities
If you're going to spend a whole day at the beach it's a good idea to plan some beach activities. It's a good idea to pack a few beach games and toys, which work well with kids and adults. Perhaps a beach ball or a game of beach tennis may be on your agenda for the day.
If you prefer quieter activities, you can bring a deck of cards or a travel sized board game. If you just want to relax but you want your childen to be enteratined, then items such as buckets and spades are essential.
Protection from the sun
As lovely as the sun is, you need to remember to protect yourself from its dangerous rays. Make sure to always include shade, suncream and sun protection in your beach bag, especially if you're at the beach in the middle of the day.
Consider taking a parasol, so that your friends and family can seek a bit of shade for when the sun is too strong. If you're expecting to be walking around the beach, then a sunhat is vital.

Picnic on the beach
A beach trip isn't complete without food and drinks. When you've been relaxing, playing with beach balls or running in the sand there's nothing better than a delicious meal outdoors with cold drinks.
Lay out your picnic blanket and enjoy cold, fresh drinks with the use of a cooler bag. Remember to bring plenty of water so you don't get dehydrated in the sun. For dessert, bring cut-up fruit such as watermelon or pineapple, for a refreshing and healthy choice.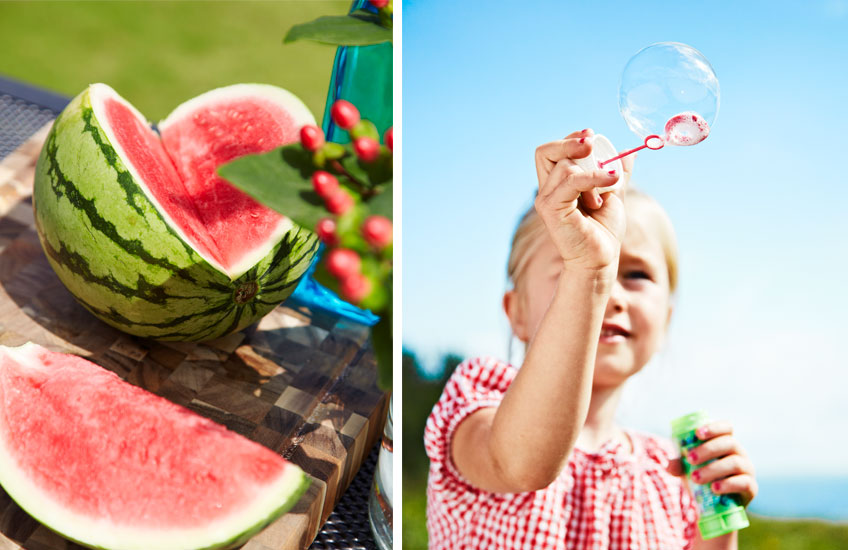 Pure relaxation
A day at the beach should of course include relaxation – and plenty of it! Is there anything better than sitting on your beach towel in the sand and listening to sounds of the ocean? Remember to bring a good book or your favourite magazine or headphones so you can play the best summer music and create the perfect beach vibe.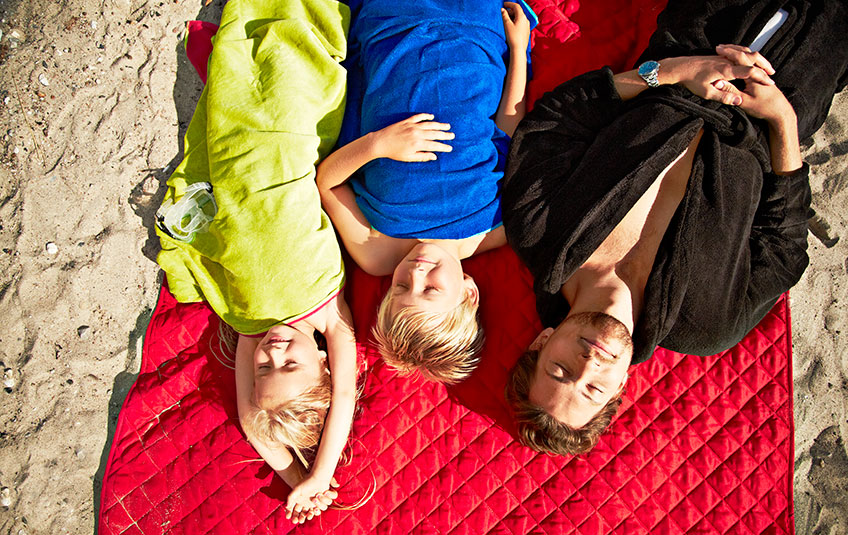 Beach fun for kids
Kids love going to the beach to play. But what can you do on your beach trip to keep the kids entertained all day? The possibilities are endless! For example, bring a snorkel and flippers or a large beach toy and let the kids play to their hearts content. You can also bring soap bubbles or water pistols for the kids to play with. Or how about racing in the sand, dig a big hole, play in the dunes or collect pretty stones and shells? The only limit is the imagination!