No matter if you had a long day at work or if you're having a lazy Sunday, the living room is usually our go-to location. In this blog post, we will provide you with our top 3 tips and tricks to create a feeling of "hygge" in the living room, centered around the sofa.
1: Make the sofa the corner stone of your living room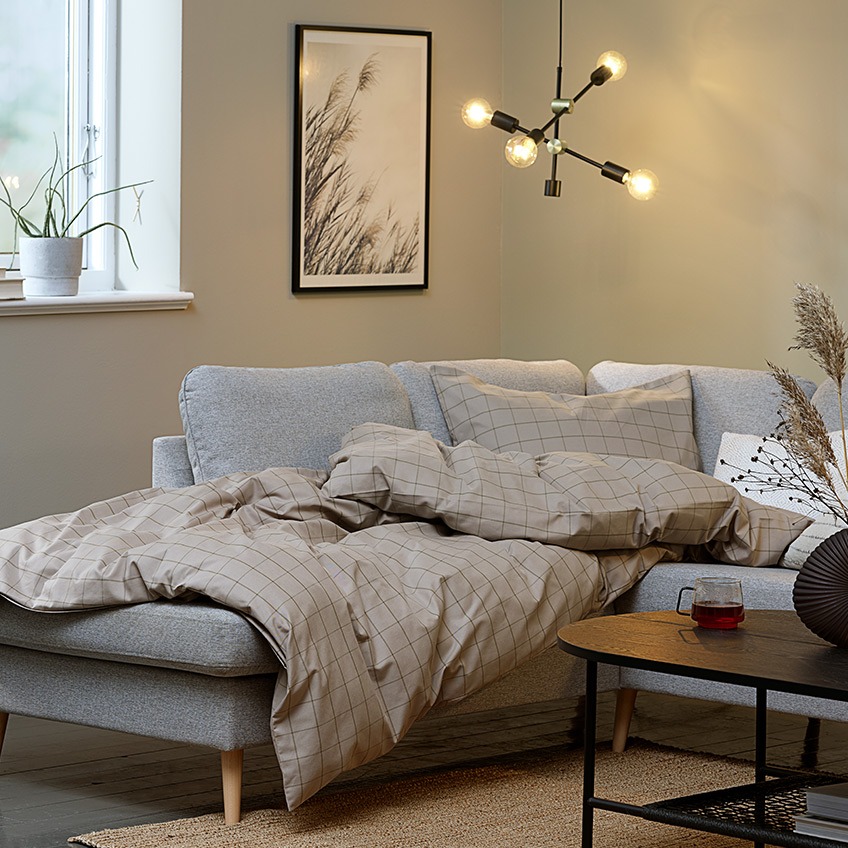 It's all about the main element of the living room: The sofa. A large sofa automatically invites you, your family or guests to feel comfortable and it creates a true "hygge" atmosphere.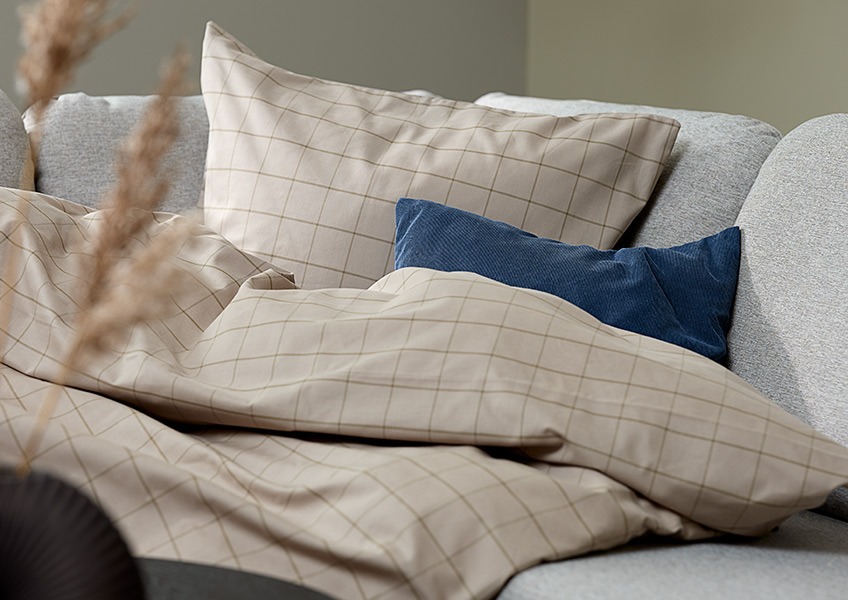 It's okay to make your sofa look chic and decorate it with throws and sofa cushions during the day, but whenever it's time to snuggle up, you shouldn't be afraid to grab your duvets from the bedroom and get comfy.
2: Mix and match colours and materials as you wish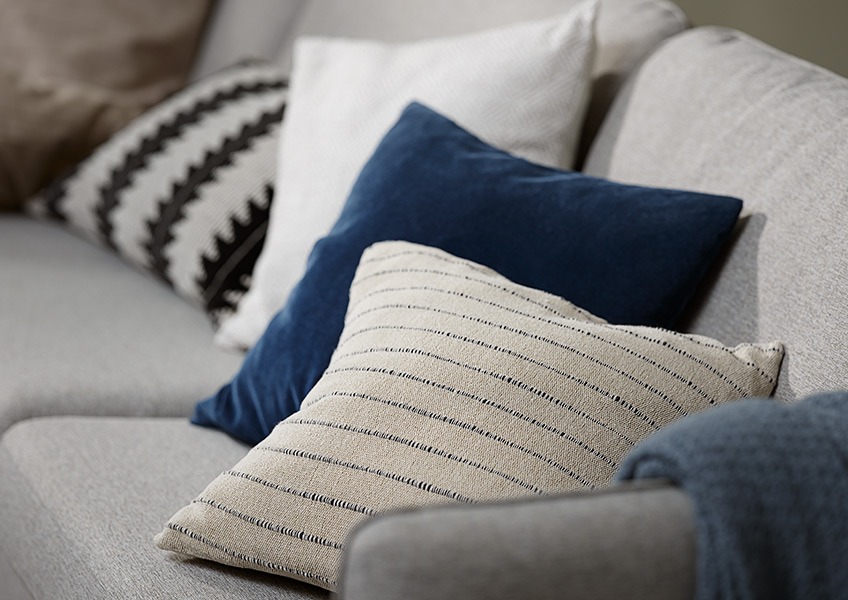 A way to personalise your living room is by decorating your sofa with lots of different sofa cushions – the more, the merrier. Feel free to mix and match different colours, materials and patterns. Besides creating personality, it shows courage to mix different colours and maybe it can inspire your guests to do the same.
3: Turn on the light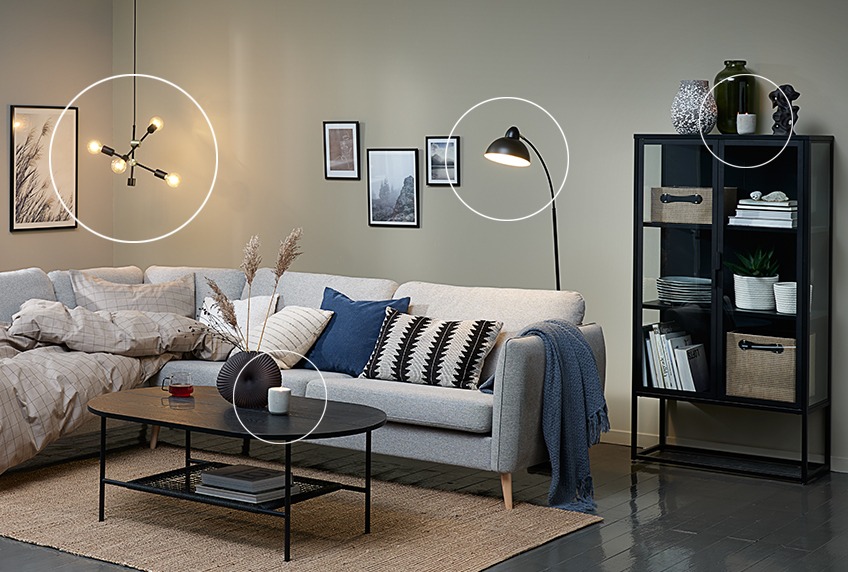 An important factor in the process of creating "hygge" is the lighting: TORSTEIN pendant sheds a bright and clear light because of the exposed light bulbs and the modern floor lamp CHRISTIAN can function as a reading light in the corner of the sofa. Also, make sure to add some decorative lighting the room, like pretty and small scented candles on display at the coffee table or on top of your display cabinet. Placing lights and candles in different heights can bring life and movement into the room.
Bonus tip: Practical (and decorative) storage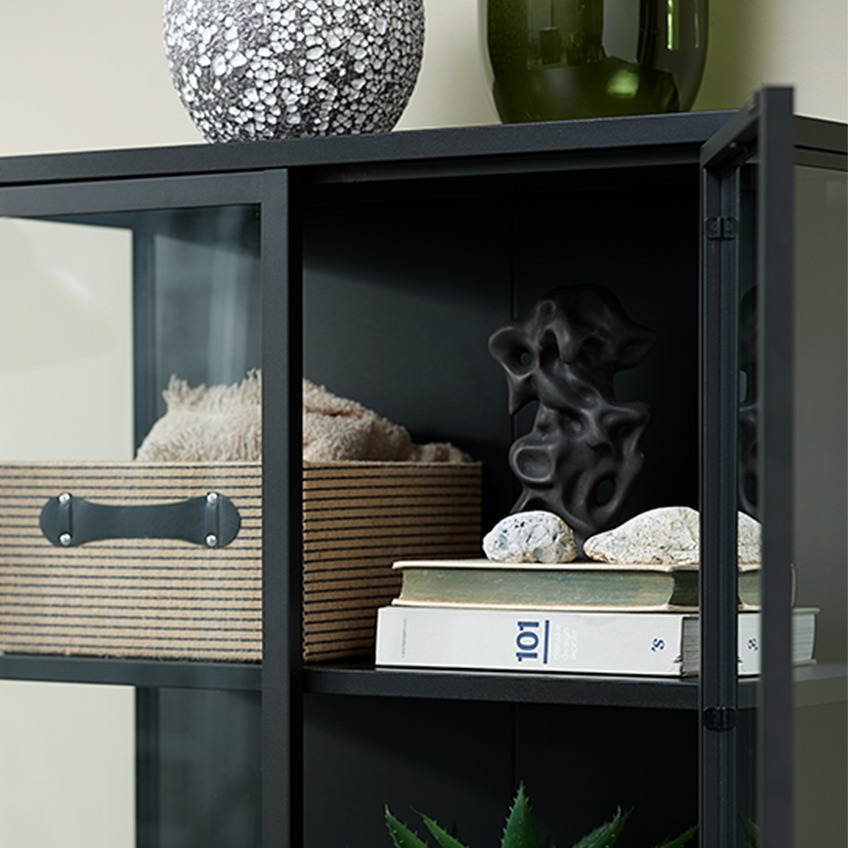 Another item that is often a part of the living room is the display cabinet. You can display your finest plates and glasses, but it adds an edge to your style, if you let loose and think outside the box regarding storage. For instance, you could put your throw in a nice basket or maybe you could put a stylish ornament on top of your books. Storage doesn't necessarily have to be hidden away, it can also serve a decorative purpose.
Read more about how to create "hygge" in the living room using your TV stand or windowsill décor. 
How do you create "hygge" in your living room? Share with us in the comments.