The bedroom often ends up being a place where you store things and personal papers that don't belong anywhere else. Multiple storage solutions, such as bed rollers, boxes and baskets make it easy to create a place for everything from extra towels, throws, shoes, odds and ends. When everything is in its place, you get a calmer atmosphere in your bedroom so you can relax and get your rest. Get our best tips to renew your bedroom in this blog post.
Bedroom storage under the bed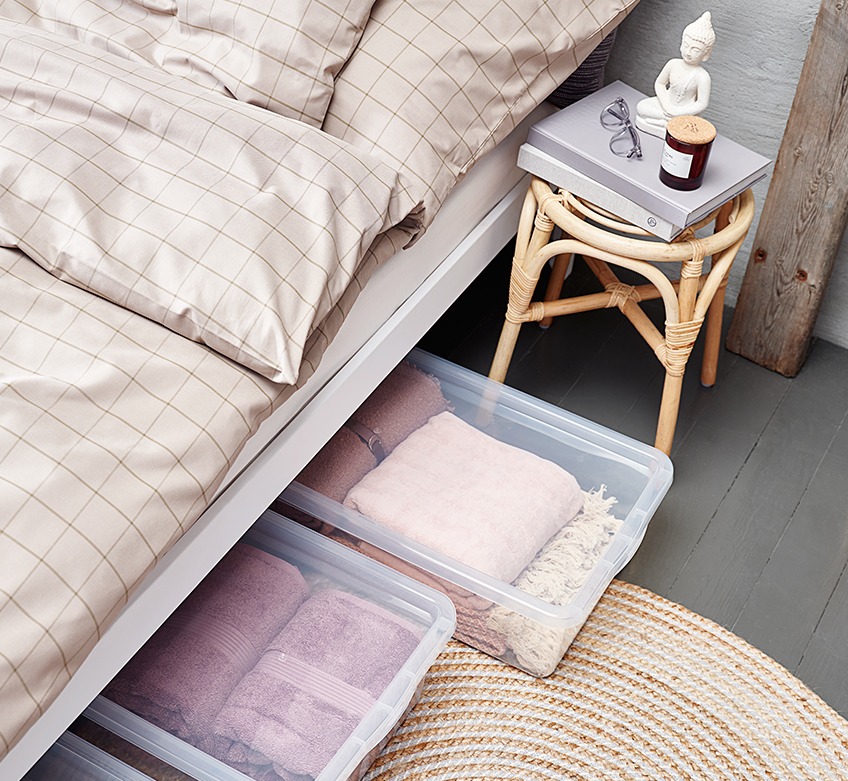 The space under your bed is perfect for low boxes that you can easily slide in and out. Use them for spare towels, bed linen, throws – the options are endless.
Tip: Be careful not to overstuff the space under your bed. The bed needs air to "breathe" to be fresh and dry at night.
Organise your wardrobe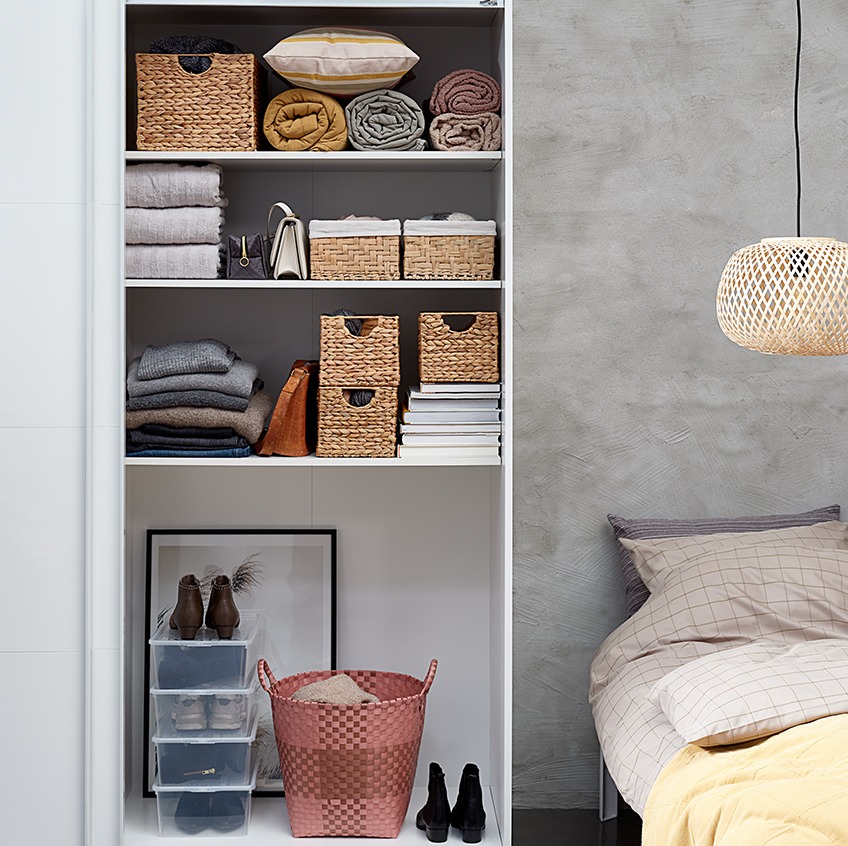 Many people keep their clothes and shoes in a wardrobe in the bedroom. And quite possibly much more than that… Who hasn't opened the wardrobe doors and searched for a vacant spot for that thing that you don't use right now but still want to keep? An easy way to get an organised wardrobe is to add extra storage solutions inside it. Storage boxes and baskets will help you keep it neat.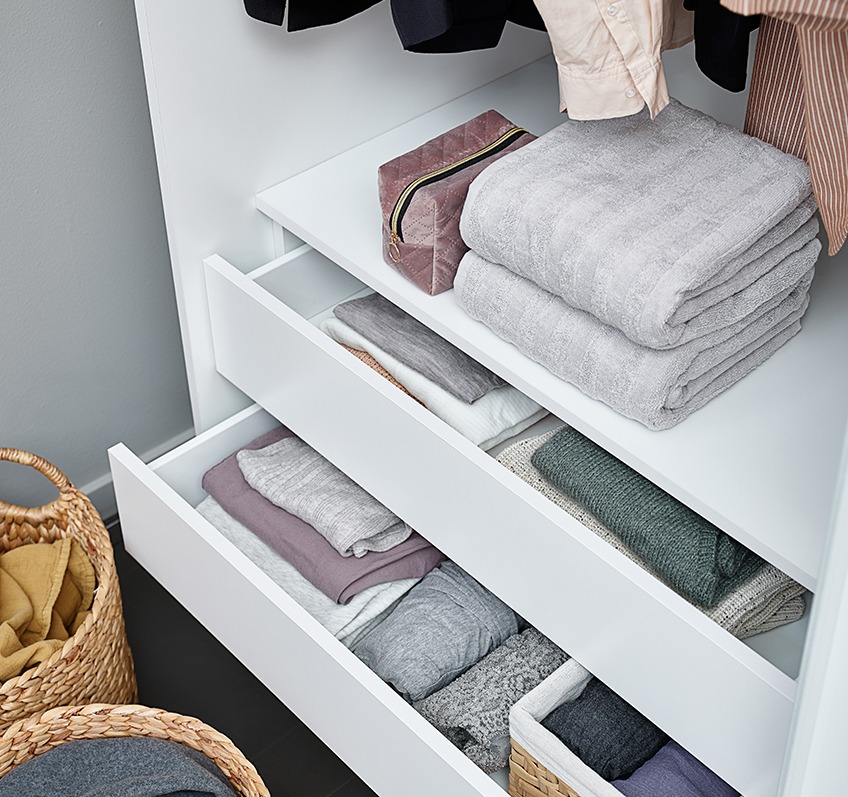 Some wardrobes even have the possibility of adding an insert with drawers for t-shirts, sweaters etc.
Tip: When you keep a basket in your drawer for socks, belts or other small items they take up less space and you can use the rest of the drawer for something else.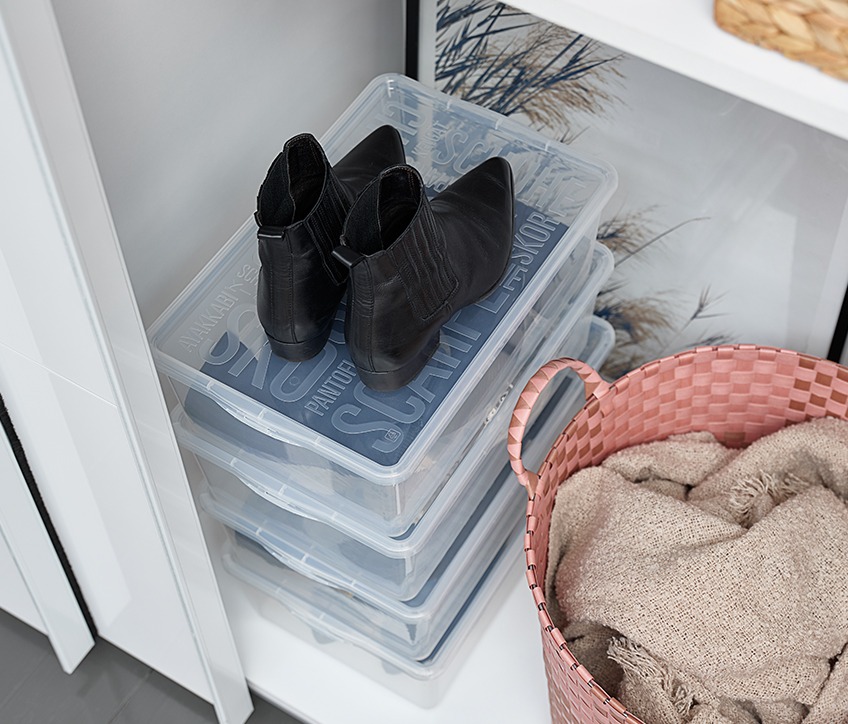 Shoe organisers are very practical and help you protect your shoes so they can last longer. They are see through so you can easily find the shoes that you are looking for, and you can stack them. Your shoes will look good for a longer period when you protect them from dust and from being pushed around whenever you need something else in your wardrobe.
Multi-functional furniture for the small bedroom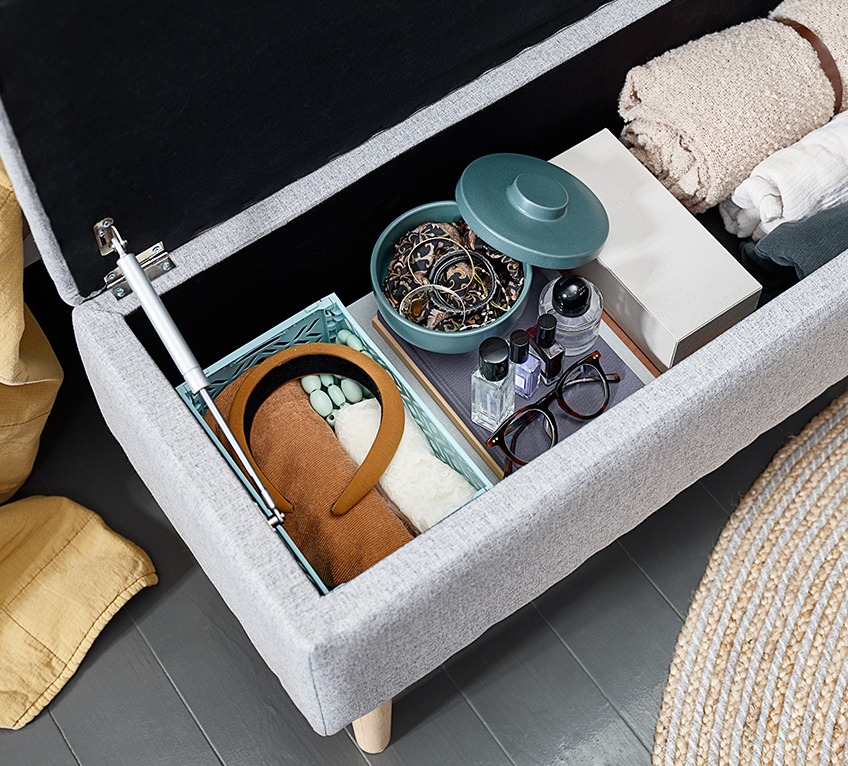 Don't forget the benefits of multi-functional furniture. A pouffe with storage space or an end of bed storage bench is super practical and ideal for a bedroom that you want to keep nice and tidy.
Tip: Place baskets and storage jars within the bench to keep things organised.