This spring, wood makes its entrance to our patios and balconies – and with good reason. With timeless wooden garden furniture, the balcony or patio takes on a pure and natural look that you just can't beat. The garden set consisting of the BEVTOFT folding garden table and 4 VEN folding garden chairs illustrates the typical rustic charm of wooden garden furniture.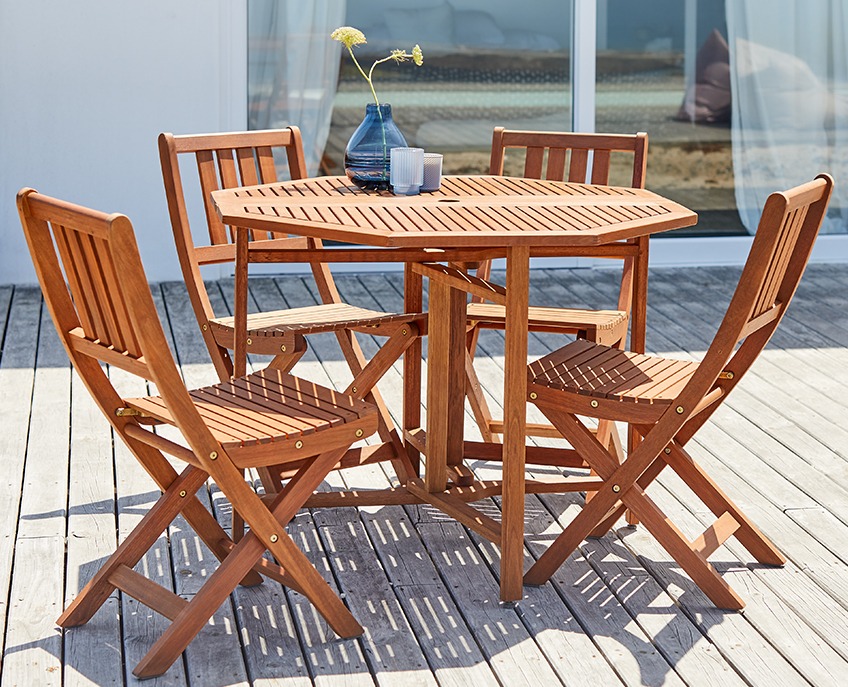 Wooden garden sets are popular because of the warm and natural tones and the ability to match different materials. The soft and light cushions on the TAGESHOLM wooden lounge set complement the hard and dark wooden frame.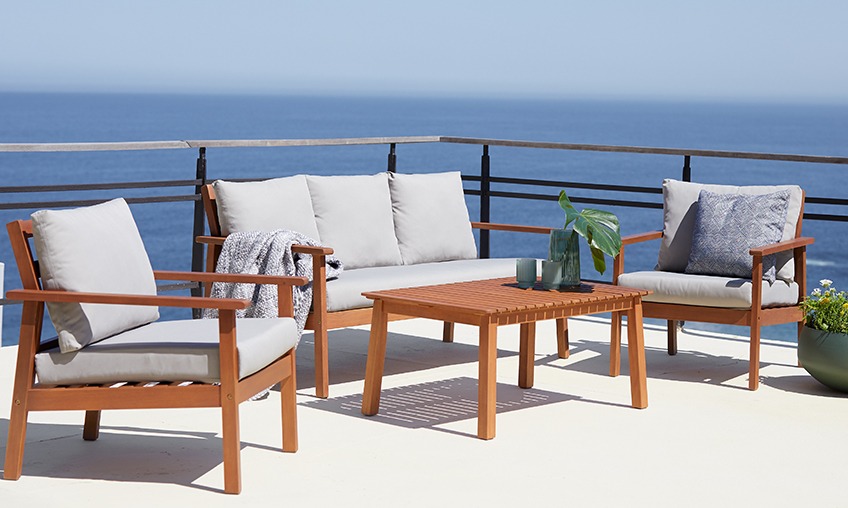 Wooden garden furniture are unique pieces of furniture at the same time as they are very classic, thus matching both furniture in rattan and metal.
On the ESKILDSTRUP wooden garden set, the combination of teak and the aluminium frame creates a classic, balanced look.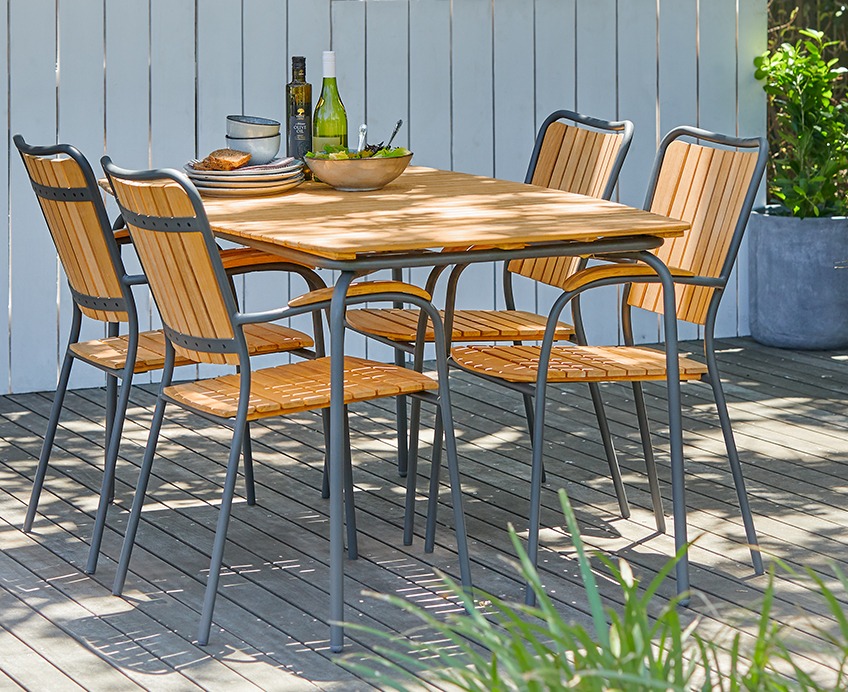 All wooden garden furniture in JYSK is made from FSC-certified wood (FSCTM N001715). FSC® is short for Forest Stewardship Council, and it is a non-profit organisation and labelling system for wood and paper. The FSC label is your guarantee that the wood come from sustainable forests where people, animals and plants are taken care of. When you choose FSC-certified products, you help protect the world's forests.
Most of our wooden garden furniture is made out of eucalyptus or teak hardwood. It is hard and durable, resistant to decay and rot because of the natural high oil content. In addition to the practical benefits, it has an elegant reddish-brown tone that gives the patio or balcony a touch of luxury.
It feels very smooth and soft to the touch, and invites you and your friends and family to enjoy yourselves for lazy days in the sun and cosy summer evenings.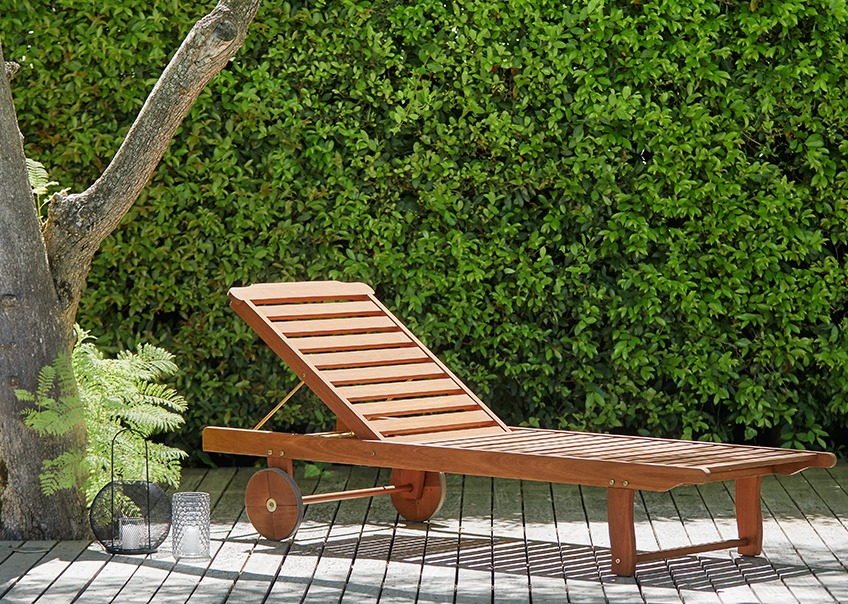 Wooden garden furniture needs to be treated and maintained, if you want to make use of it over many summers. Learn how to maintain your furniture correctly to avoid any risks of it cracking and drying.