You may have come across the term 'hygge' (hooga) in lifestyle and interior design magazines, but what exactly is hygge?
Hygge is said to be a main ingredient in the recipe for creating the World's happiest nation, Denmark. For Danes, hygge is family and friends gathered around a well-set dining table for a Sunday roast and a great conversation. It can also be hygge to snuggle up in your favourite armchair with a good read and a cup of tea in your own company. Even something as simple as lit candles on your windowsill can be hygge.

Hygge is about the relaxed atmosphere that makes you feel at home and allows you to unwind and recharge. You cannot force the feeling of hygge, however you can help it along with the right kind of furniture and decorations. 
We light candles and invite friends and family over for hot chocolate and good food, while the wind rustles and darkness falls outside. That's a classic example of hygge. The sun is setting during a late summer evening and you relax with friends and family on a comfortable garden lounge set with throws, cushions and enchanting outdoor lanterns. This is also hygge.
When and where can I achieve hygge?
We can find hygge virtually everywhere, regardless of time or place. But holidays and the dark autumn and winter months are hygge's high season. The cold keeps us indoors and encourages indoor activities, in front of the fire with lots of cosy blankets.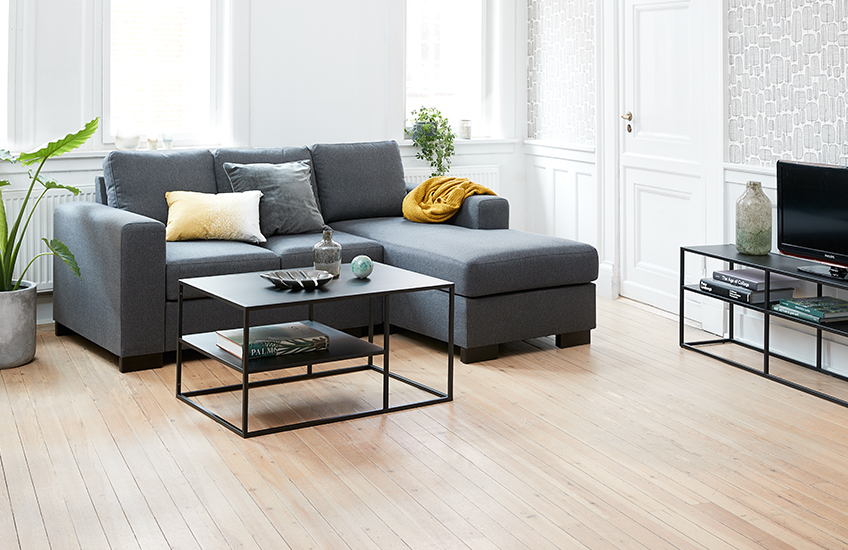 Hygge ingredients
There isn't an actual recipe for hygge. The essence of hygge involves being good to ourselves, and when we experience hygge, we forget all of our worries. Nevertheless, there are some features that are vital to creating a hygge atmosphere:

- Great food and drink
- Pleasant surroundings
- Relaxation and well-being
- Favourite pastimes and entertainment
- Friends and family
- Cosy home furnishings and accessories
Hygge in the UK
The concept of hygge is not just for Danes. Foreign countries have woken up to Danish hygge and admire Danes for the way they practice it. The UK have embraced hygge so much, that the word hygge is now recognised by the Oxford English Dictionary;

"A quality of cosiness and comfortable conviviality that engenders a feeling of contentment or well-being (regarded as a defining characteristic of Danish culture)."

At JYSK, our Scandinavian roots are reflected in our selection of furniture and decorations. Our heritage is also a great part of our culture and we'd love get the Brits onboard and help set the mood for hygge in your homes.
Scandinavian style is minimalistic and light, and the design is characterised by clean lines and fine details. At JYSK you can find lots of inspiration for cosy, Scandinavian-themed décor which will create a hygge atmosphere.
How to create cosiness in the home and outside
Pleasant surroundings are an important part of hygge and cosiness. While hygge can happen anywhere and in any room in the home, the living room often provides the setting for hygge. In the living room, the sofa, cushions and blankets play a particularly important role in generating a hyggelig ambience. Candles and candlesticks and decorative items add a little extra something to hygge. But hygge can also be created outdoors as well. Late summer evenings with cosy throws and tealights to create a special hygge feel.
JYSK's Danish roots are evident in the product range, which contains everything you need to create hygge interior design: for example, warm fabrics, comfortable armchairs and dining tables, where you can gather friends and family for hygge and good times.