Curtains are a true multipurpose home accessory. Not only do they shield you from the sun, keep the house warm or cold, and create privacy from curious glances through the windows. You can also use them in the middle of a room to create separate areas.
Add a bedroom to your living room
When the children grow older they might want their own room, leaving you with a bedroom/living room. If you have a large living room, why not create a separate area for your bed, using curtains? Hang the curtains from the ceiling and use them to divide a room in two. This way, your living room can contain a nook for a bed. Just close the curtains during the day, if you don't feel like making your bed.
Make sure that the curtains have a colour that you find calming and suitable for bedtime. Read more about how colours influence our sleep. AUSTRA comes in several colours.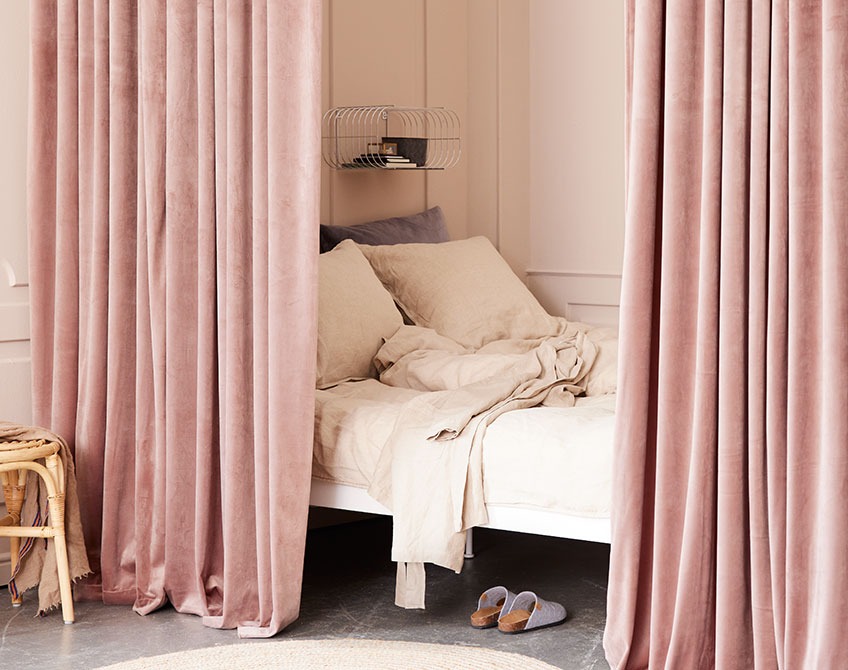 Keep your home office out of sight
You can also use the curtains to shut off any view to your home office on the days when you are not working.
In a large living room you might want to dedicate some space for a home office. But on your days off, or after hours who wants to be reminded of tasks and to do lists? Simply close the view to the laptop and binders by closing the curtains. A curtain such as the grey ANTEN is both stylish and matches many other colours while still being a nice background for your online meetings.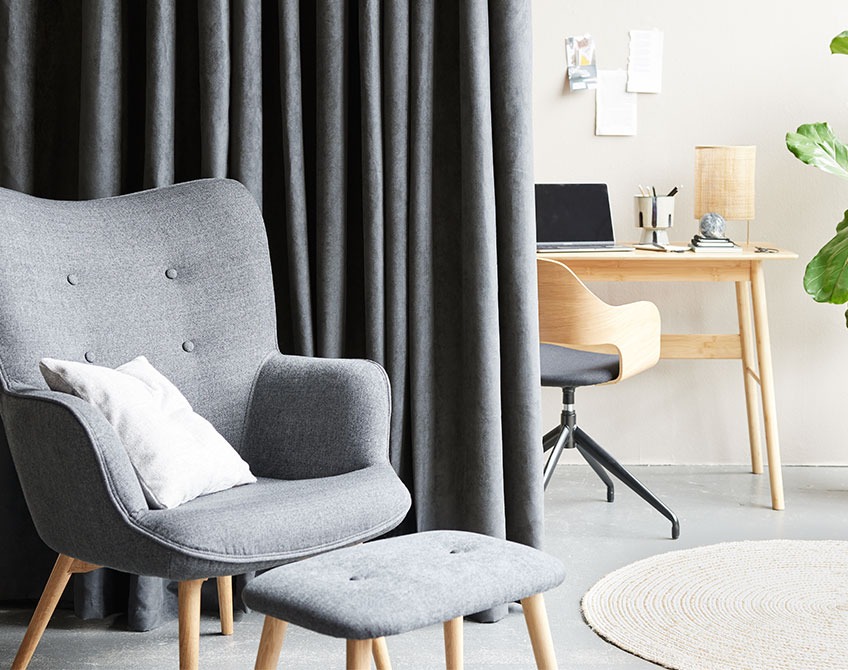 Use curtains to separate different areas in a living room 
Even if you don't feel the need to close the view to a certain zone in the room, you can also use curtains – they are brilliant for creating a cave-like atmosphere. YMSEN is available in two colours: Blue and sand. The light version has a light and airy expression, while the blue curtains are ideal for creating a more intimate atmosphere.