Coffee tables and end tables have both an aesthetic and practical role in your interior design, and the two types of tables can be used so many places in your home. Even though it can be hard to distinguish coffee and end tables from each other with the naked eye, there are some small differences.
What's the difference between end tables and coffee tables?
End table and coffee table might be used interchangeably, but there is an easy way to distinguish between the two. Coffee tables are larger and often lower than end tables. End tables are most often placed at the end of the sofa at about the same height as the armrest. A coffee table is often placed in front of the sofa at the same height as the sofa seat.
Can you use an end table as a coffee table?
A pair of matching end tables are a great alternative to a traditional coffee table. They can be arranged to give the illusion of a single table but can also be pulled apart and used separately when necessary. This is a great option for small spaces that need versatile pieces of furniture.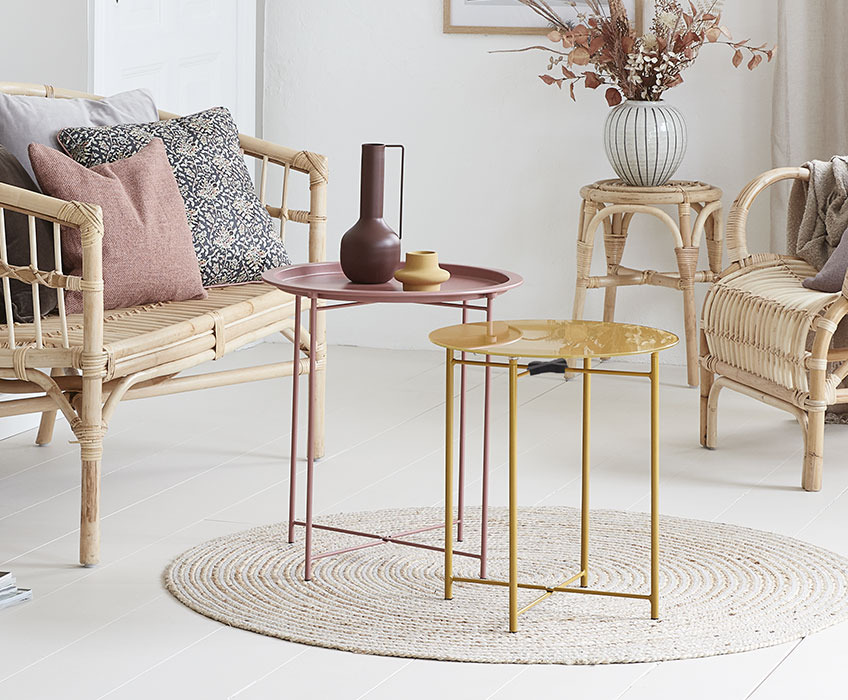 It is typical for a coffee table to be a bit low, so if you also want to be able to eat at the table, you should choose a table that is slightly higher. If this is the case, a good solution could be an end table since they usually are a bit higher than coffee tables.
Multifunctional end tables and coffee tables 
Small tables are great for so many purposes. A smaller coffee table can be used as a bedside table in your bedroom or as a play table in the children's room. Other than being used as a coffee table, an end table is great for displaying a vase of flowers, as a bar table or with a table lamp in a dark corner.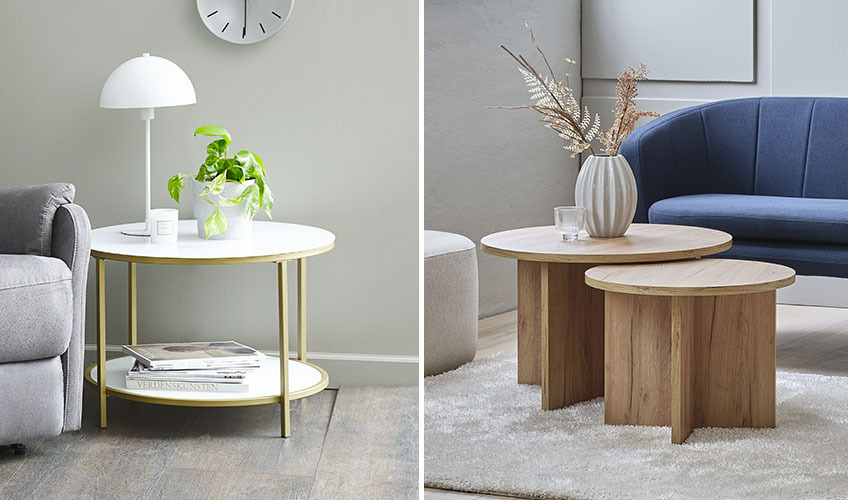 It is popular with a group of smaller tables. When you decorate your home with small tables, you can mix and match different colours, shapes, and heights.
In JYSK, we often have end tables and coffee tables in the same design. Mix and match the tables to suit your living space and interior décor.