You can easily give a wall a little extra something by creating a slightly unconventional wall decoration. Adding a bit of style and originality to your walls can be an easy and affordable way to update or makeover a room without a complete furniture refurbishment. It's all about thinking outside the box and choosing something to spice up your wall that will make your wall decoration stand out from traditional wall designs.
You can use anything for wall decoration
If you fancy an unconventional wall decoration, avoid using only ordinary solutions in which walls feature classic pictures or shelves. In fact, the sky's the limit in terms of what you can use as wall decoration. Just think of large maps, a pattern made of coat hooks, plants, rugs, empty picture frames or cool mirrors. Remember that your wall designs are only limited by your own imagination.
Our advice is to choose wall decoration that really makes you happy. If your wall décor ideas and wall decoration can also reflect your interests or have a practical function, that is even better.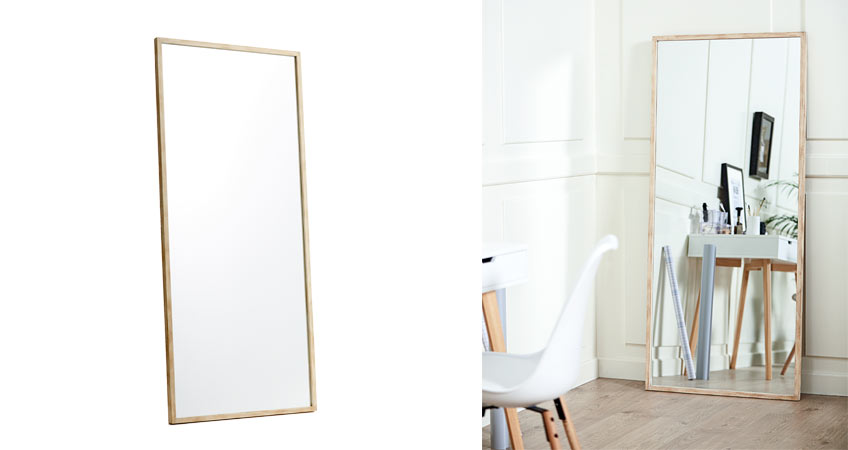 Put your own style on the wall
If you have a special interest in, or passion for something in particular, then you can probably integrate this into your wall interior design ideas, therefore adding a personal touch.
Almost any sports equipment can work well as a decorative piece on a wall. If you're a cycling enthusiast, it might be really cool to hang your bike on a wall. A pair of boxing gloves or ballet shoes on a hook would also look beautiful and even your favourite team's shirt in a frame to create an original piece.

If you love reading magazines, use them to decorate part of your wall in a magazine holder. That way, it is also easy to vary the look on the wall. If you go sailing, what about fixing a couple of oars on the wall? Skiers could inject new life into a pair of old skis by using them as a coat rack in the hallway.
Give your wall design a practical function
If your wall decorations have a practical function, then you're killing two birds with one stone. For example, it might look great to mount folding chairs on a wall. If you're into chairs that are easy to move around, then consider a rustic look, where you hang a couple of folding chairs on a wall. That means you have them at your fingertips, without them taking up unnecessary space.
If you decorate your wall with a ladder, you can also use it for storing blankets or magazines, which can easily be flung over the rungs. If you fancy decorating a wall with plants, you could fix a window box to one of the rungs. This can also be an advantage for plants that do not withstand the cold or too much sunlight on a windowsill, where we would tend to place our plants.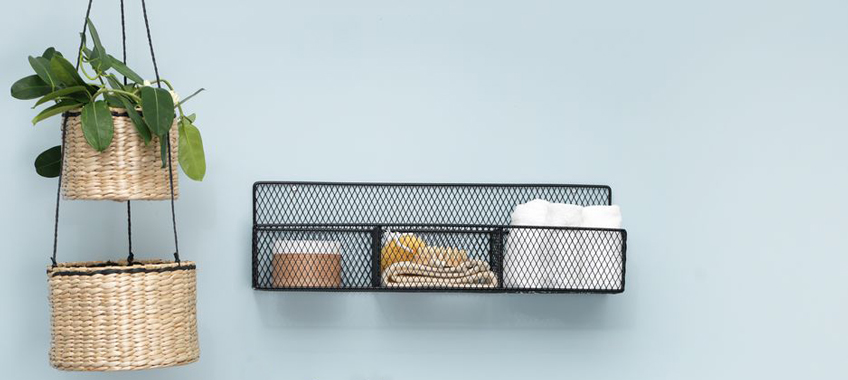 Create lots of contrast on your wall
If you would like to soften up your wall decoration a bit, you can have a go at creating dynamism with a variety of shapes and colours. Choosing wall decoration that is dominated by round forms will make the design 'softer' than if you used only rectangular shapes. A round mirror, platter or round wall clock is a great way of introducing round shapes on to a wall.
Just a small change in your rooms can create a new and more personal expression in your home. One easy and affordable idea is to paint one of your walls a different colour from the rest of the room, and then add shelves or posters in colours that contrast with the wall. Also take a look at how to create a personal picture wall.
Share your tips and ideas for wall design
If you're a creative type of person with great interior design ideas for decorating walls, we would love to hear your tips and ideas for how you decorate your wall. Feel free to share ideas in the comment box below.