Lounge music playing softly. Busy street noise in the background. Close friends and family gathered around the garden table or leaned back in the lounge set. You don't have to miss out on good times in an awesome, urban atmosphere, even if the times are not for travelling or going out. You can create your own cool rooftop experience right at home.
Choose your palette wisely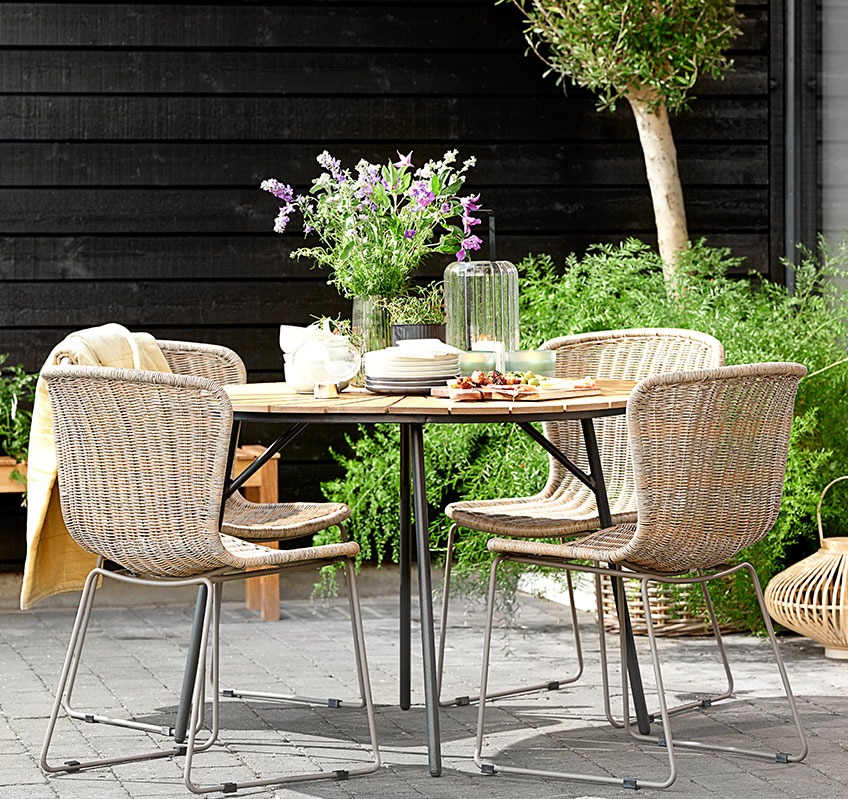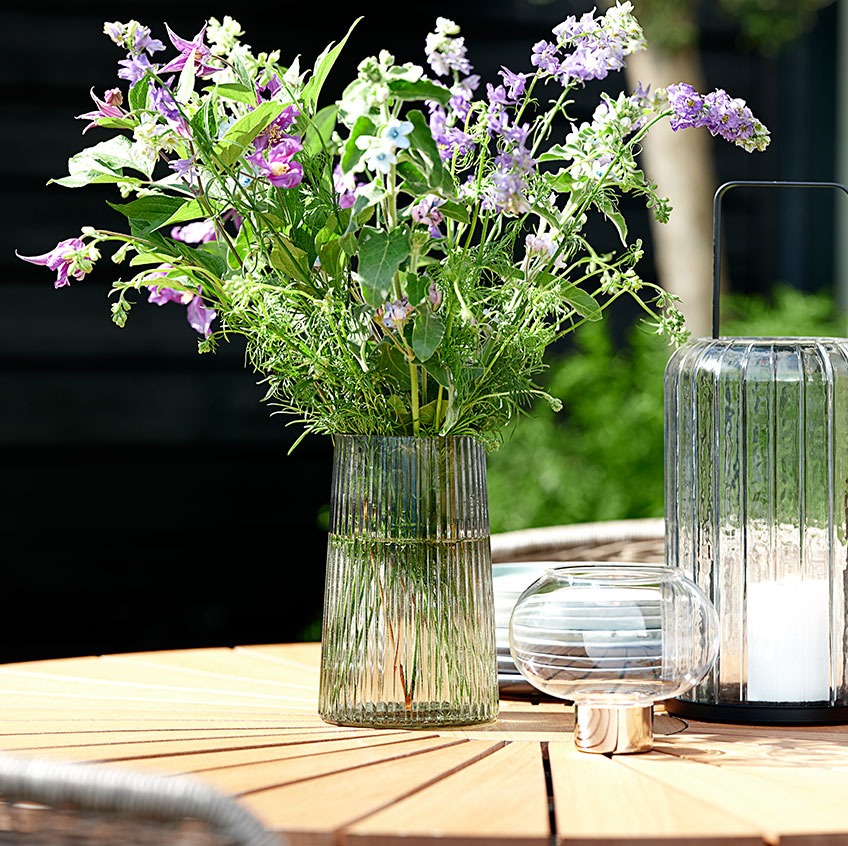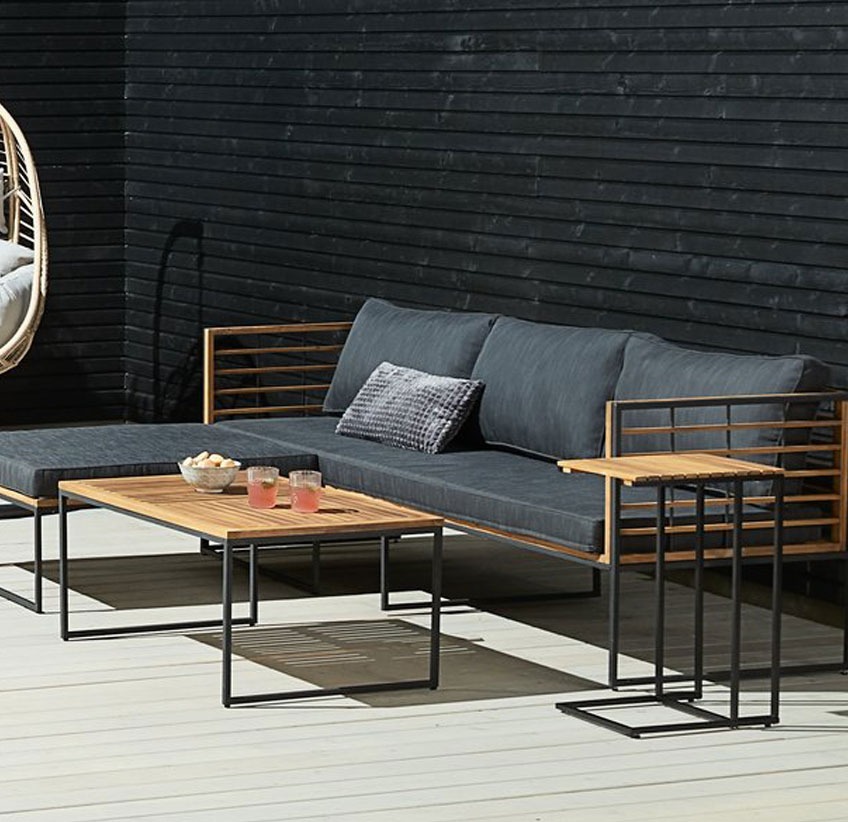 If you have room for it, create a dining zone and a lounging zone and separate them from each other with planters. Let yourself get comfy in the UGILT lounge sofa with the aluminium frame and the armrest details in FSC labelled (FSC® N001715) hardwood.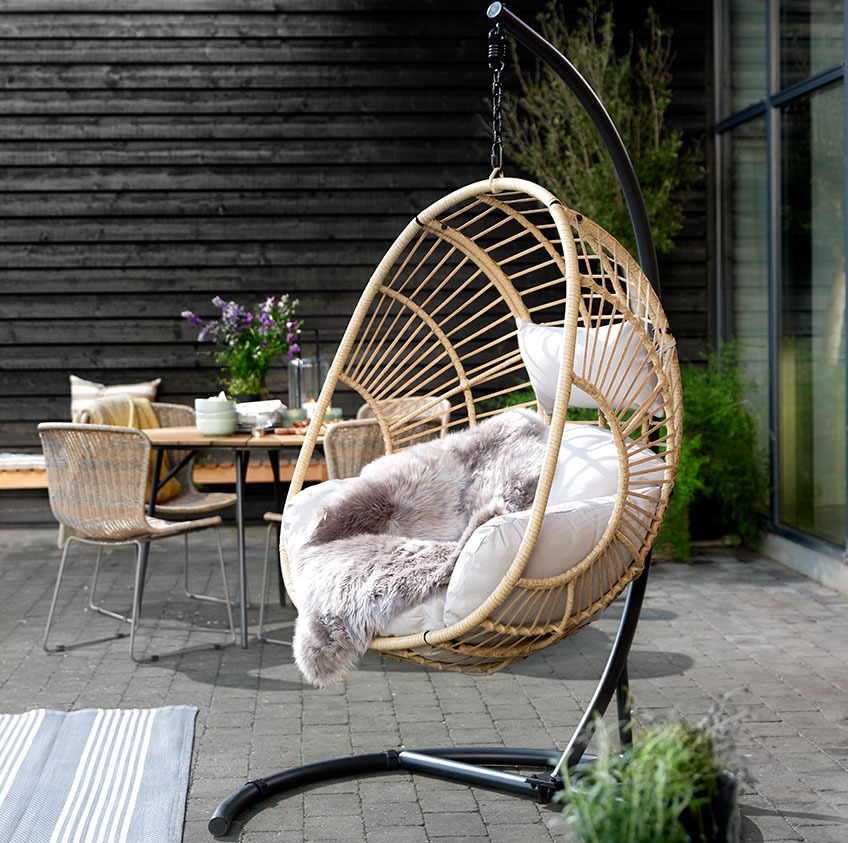 Get shelter from the wind and curious gazes from by-passers by putting tall plants or trees in planters. Or enjoy the private space that our new take on the hammock, GJERN, creates for you. With the cave-like shape you can read your magazine or your detective novel in peace. The cushions invite you to cuddle up and enjoy the soft movements back and forth.
Create the urban garden look
The secret to an urban rooftop vibe is a raw yet elegant and somewhat effortless style. Use these tips to create the urban atmosphere on your own balcony or patio:
Mix different materials like wood, metal and concrete
Use only a few different colours
Tall plants or trees in planters will give you shelter from the wind and protect you from curious gazes from by-passers
Separate your dining zone from your lounging zone with planters
Don't forget the lighting – string lights, battery lamps and candles in lanterns can turn an ordinary Wednesday evening into a magical memory