The rugged outdoor life is not a perfect match for everyone, and many of us might recall memories of spending the night outdoors in a sleeping bag in a small tent, probably not being super comfortable or warm. But what if you could make camping comfortable – perhaps even luxurious? As a contrast to traditional, simple outdoor stays, this is where 'glamping' comes into the picture.
While there are many options for super luxurious glamping experiences, you can easily create your own without having to spend a lot – it is all about caring for the details and creating a comfortable experience that is a perfect match for you and the travelling companions that you bring along on the trip.
What does glamping mean?
The term glamping is a portmanteau (a combination) of the words 'glamorous' and 'camping'. Whether your intention is to stay at an existing camping setup or to plan everything yourself, the idea behind is glamping is to go on a traditional camping trip while upgrading various comfort factors, such as camping essentials or the camping tent, to turn it into a luxurious experience.
Glamping has become quite popular in recent years, where opportunities for travelling far and wide have been limited. Sometimes – for various reasons – it is not possible to prioritise travelling to a faraway exotic location. In situations like these, you can still get a wonderful, comfortable, and exciting holiday by going on a glamping trip.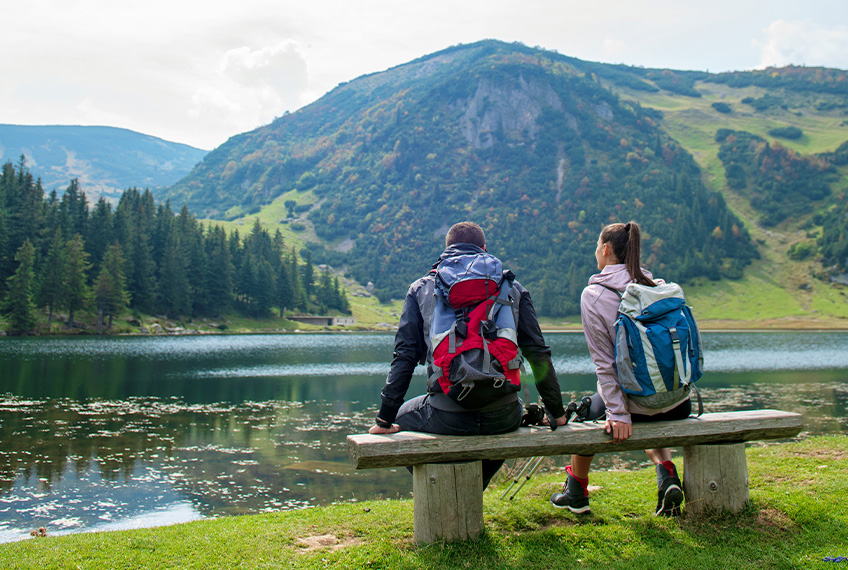 7 steps to create a wonderful, homemade glamping experience
There are several types of items for you to consider bringing to your homemade glamping trip. Sometimes, less is more, but since glamping is all about luxurious comfort, every little bit can make a difference for the trip.
1. Start out with a camping tent
A camping tent comes in various shapes and sizes – which tent is right for your trip is up for you to decide. A camping tent is generally an affordable, portable, and very convenient option for an outdoor trip.
2. Consider a roll mat or an air bed
If you are planning on sleeping outdoors for a few nights, getting a hold of either of these items to act as a base for your sleeping setup will improve your comfort immensely. For an inflatable air bed, make sure to check if it requires an external pump.
3. Grab a sleeping bag
A sleeping bag will keep you comfortable, warm, and well insulated for the night. It is also more convenient than bringing a pillow and a duvet as it can easily be folded up and stowed away.
4. Camping chairs and tables
Bringing along a set of camping chairs and camping tables can provide a comfortable place for you and your travelling companions to sit together for meals and to enjoy refreshing beverages.
5. Convenient cooking equipment
For cooking on the go, bringing equipment along from home will make preparing food a breeze. The CASUS disposable barbeque is portable and very convenient. As a lightweight alternative to traditional disposable barbeques, it is ideal for cooking while camping outdoors.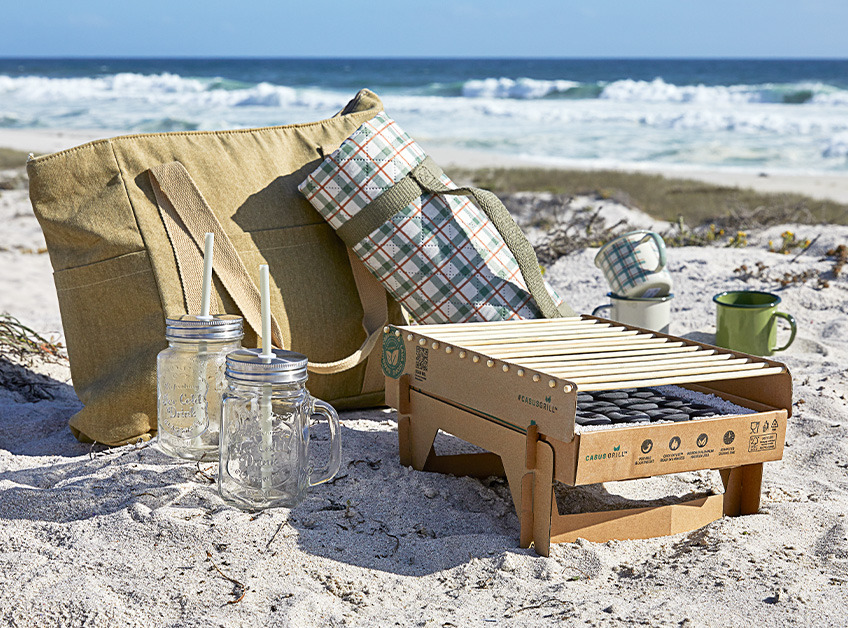 6. Camping comfort essentials
Many items are essential but seem trivial until you realise that you forgot to bring them on the trip. Remember bringing items like these – after all, they are commonly referred to as camping essentials, and you will thank yourself later.
7. Nice-to-have camping accessories
Finally, since glamping is all about improving comfort and luxury, there are various nice-but-not-necessary items that you can bring on the glamping trip to really make it special.