While it's always sad to wave goodbye to summer, at JYSK we have to admit that we're not altogether sorry when the seasons change. Naturally, we'll miss sipping a cold drink in a sunny corner of the garden late into the evening, but autumn brings its own benefits – not least the opportunity to turn your home into a cosy haven that provides a calm retreat from the cold and dark outdoors.
If you're not familiar with the Scandinavian concept of Hygge, now is the perfect time to experience its cosy embrace! The first step to creating a welcoming atmosphere – and raising your mood a few notches – is increasing your indoor light levels. Make sure to include a mix of light sources including stylish pendant lamps, table and floor lamps, candles and tea lights so you can illuminate your room to suit your mood.
Good lighting will help to banish gloomy mornings and give you a brighter outlook for the day, while softer mood lighting lets you gently ease into your evening wind-down. How about indulging in the ultimate home-spa experience – a warm scented bath in a room softly lit by a soothing selection of real-flame or LED candles. You'll find a stylish selection of lights for every occasion at JYSK that will boost your home's glow-factor.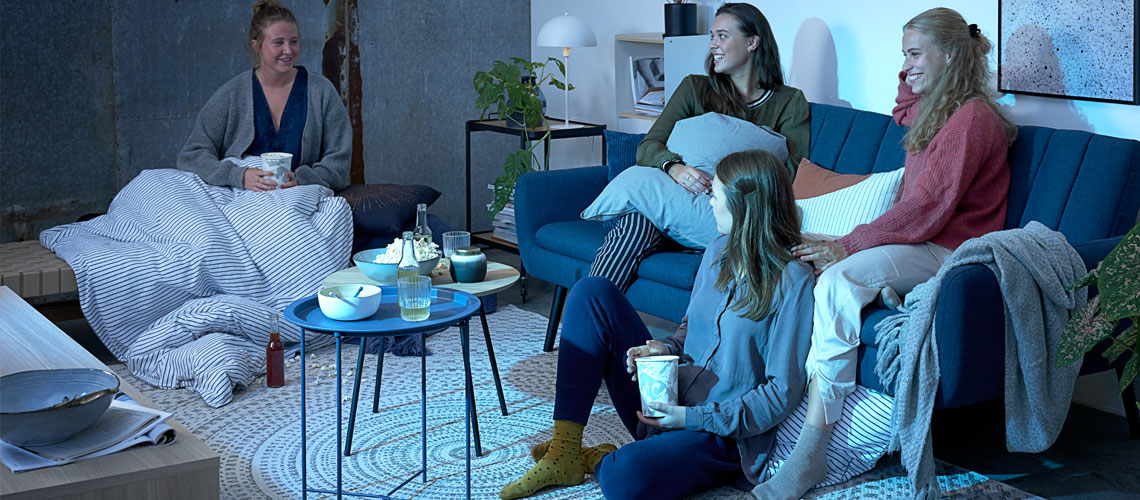 Then for your Hygge autumn/winter makeover add a handful of luxurious cushions and a snug blanket, a hot drink and your favourite boxset. It's what cold days are made for!