It is important for your sleep quality that your bedroom is dark at night and light in the morning. You might also enjoy reading or just spending time in bed, day dreaming on lazy Sundays. By layering your curtains and blinds you can get the exact level of privacy and light that you want in your bedroom.
Closest to the window you should hang a black out roller blind that you can pull down at night and up again in the morning to let in the light. Read about the effects of light on your sleep quality.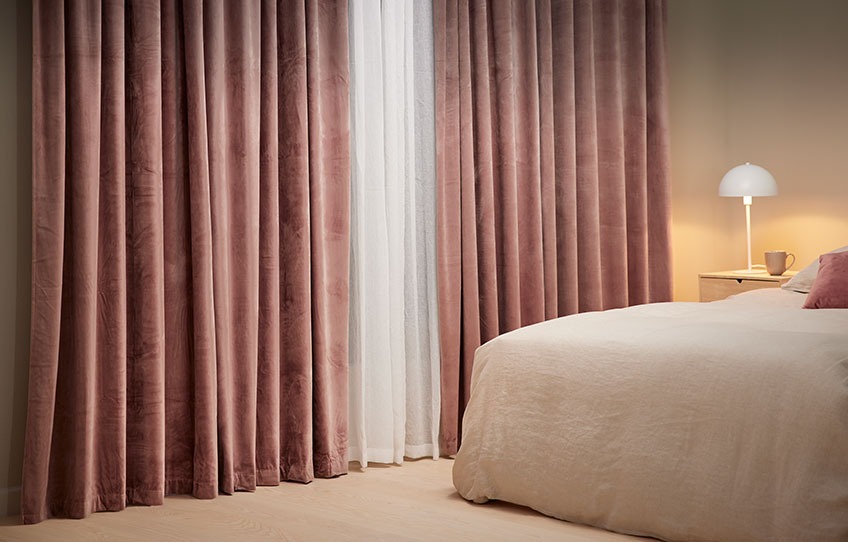 For the next layer, get a light curtain that keeps out the harshest sun rays but still lets in light. Keep it closed when you want privacy, while still enjoying the daylight.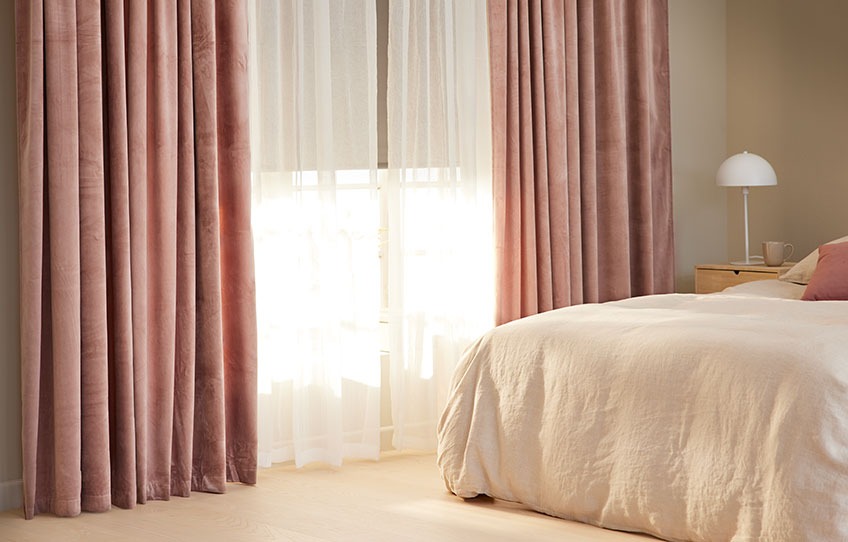 Open the curtains for even more light or if you want to have a look outside, from the comfort of your bed.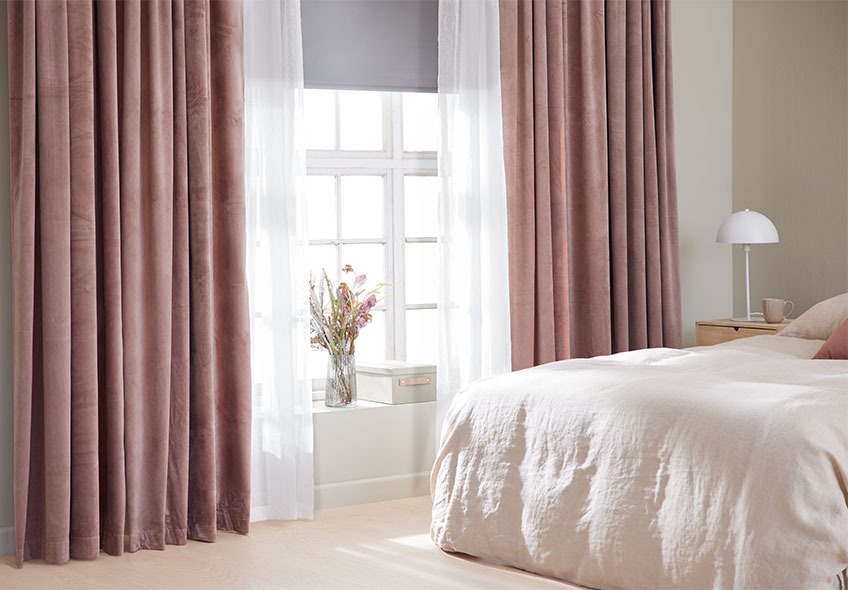 The final layer should be a heavy curtain that can create a cosy, cave-like atmosphere. A heavy curtain also helps reduce noise from the outside. The expression of your bedroom can completely change if you change the colours of the curtains. Our heavy curtain AUSTRA is available in a romantic looking velvet rose and the more earnest velvet blue. You can also get it in a neutral sand grey, a velvet grey or a velvet green. No matter which colour option you go for, they all create a calm, harmonious look. Chose whatever fits your personality and style.