Cosy Christmas table ideas
Christmas time is typically a time for inviting family and friends for lunch, dinner or just a coffee (or mulled wine) get together. This Christmas impress your guest with a superb table setting either indoors or outdoors.
It takes very little effort to set a beautiful table but it has a great effect. Here are our 7 best styling tips.
1. Decide on a colour palette
You don't have to restrict yourself to red and green just because those are traditional Christmas colours. Choose some colours that you really like and use accessories to add the Christmas feeling to the table. If you limit your colour palette to different tones of the same colour, it's much easier to obtain a cohesive look.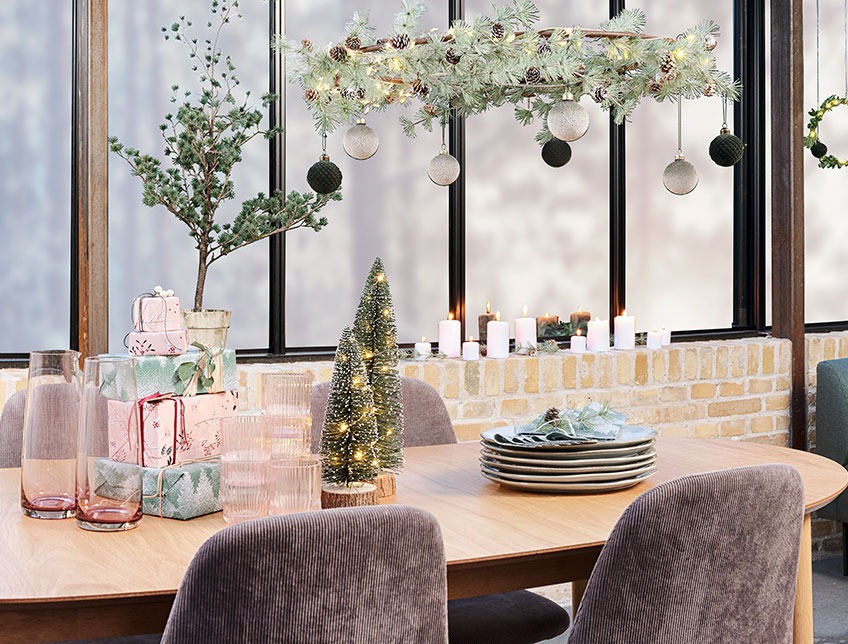 2. Use cloth napkins
Paper napkins are for everyday use. Cloth napkins contribute to the feeling that Christmas is a special holiday. They give you a sense of luxury and will also bring you joy in the time to come: As you fold them for your next get together you can think back of all your previous dinner parties where you have used them.
3. Use nature in your décor
Fresh pine is perfect during the holiday season, but you can also use dried flowers or other sprigs. Put a little twig on each plate, or use them in a vase on the table. It's free, it's pretty and it brings life and a seasonal scent to your table.

4. Leave a little gift
Get your kids to do a Christmas inspired bead image – for instance a star, a heart or a Christmas tree – for the guest to bring home with them as a small souvenir.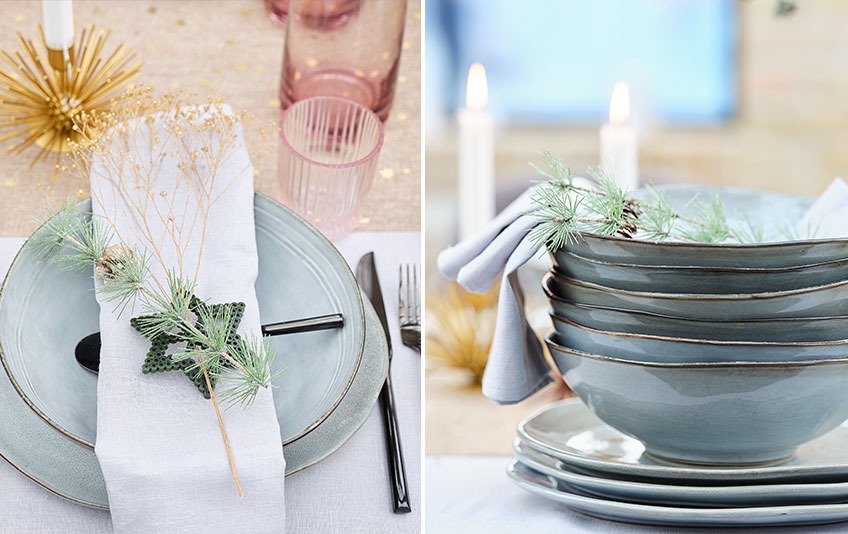 5. Start outside
If the weather allows it, invite for an afternoon in the garden or on the balcony. A warm drink and some snacks will keep you warm for a while, and your kids will love roasting marshmallows over the fire. You can also start your evening outside. Serve a predinner drink or a snack on the patio, in the yard or on the balcony before you go indoors.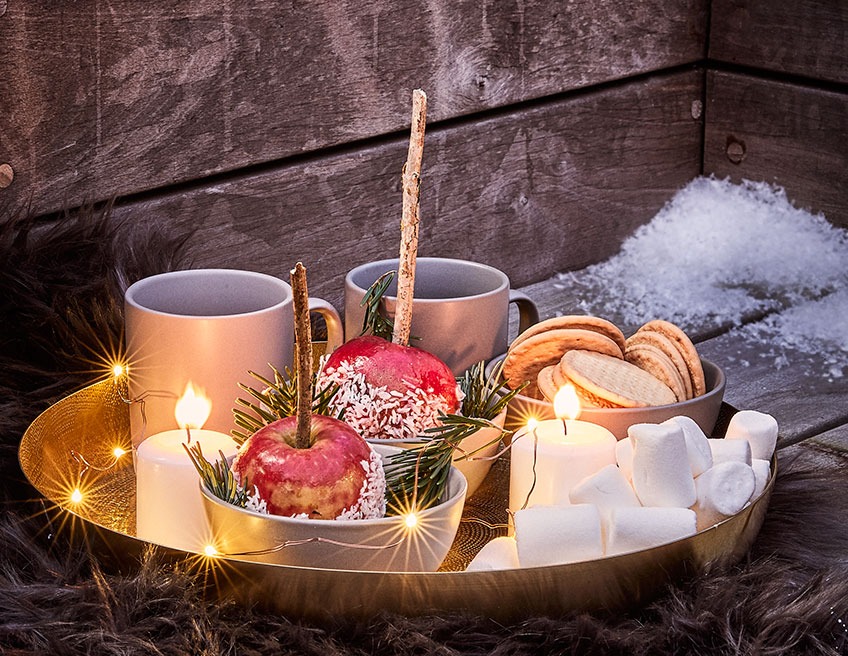 6. Use a Christmas table runner
A Christmas table runner is decorative and can create a feeling of elegance and tradition. It looks good on both a "naked" table and on top of a table cloth. You can use several table runners across your table or just one along the length of the table – or mix them so they cross each other. Cover the middle with other décor like a centerpiece or a collection of candlesticks.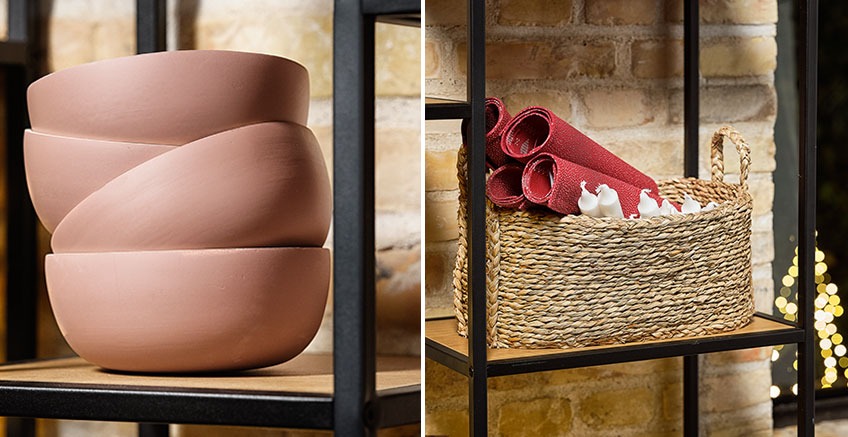 7. Use lighting to create a warm atmosphere
Little sources of light create a more intimate atmosphere than a ceiling lamp, but do make sure that your guests can see what is on their plates. Don't forget to light up the buffet table or the bar. Combine light and décor in one item - for example the VERDIT Christmas tree with LED - and replace the floor lamp with a light tree. And voila, your Christmas table is dressed to impress!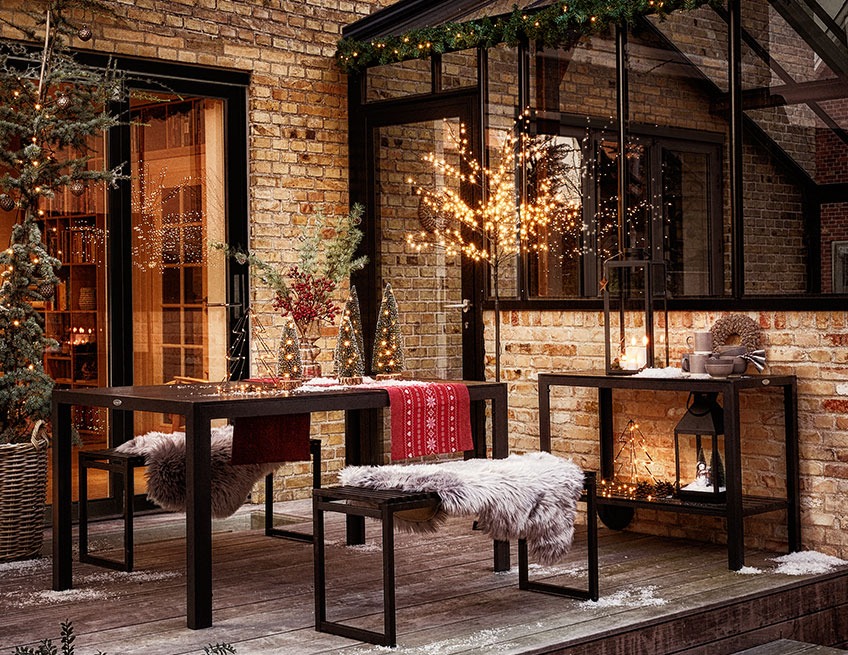 What is your best Christmas table ideas? Please share them with us in the comments.