The buyer's 3 favourite bed linen
Bed linen is more important to your sleep and general well being than you might think. Who doesn't love the look of a nice, tidy bedroom and to tuck oneself in clean, crisp sheets and covers?
We are updating our bed linen assortment and we have added some exciting new designs. As usual, our skilled Category Manager, Kathrine Møller Nielsen, shares her favourites among the new items with us. Kathrine also unveils the story behind the designs and the trends that they represent.
Sail away with VIDA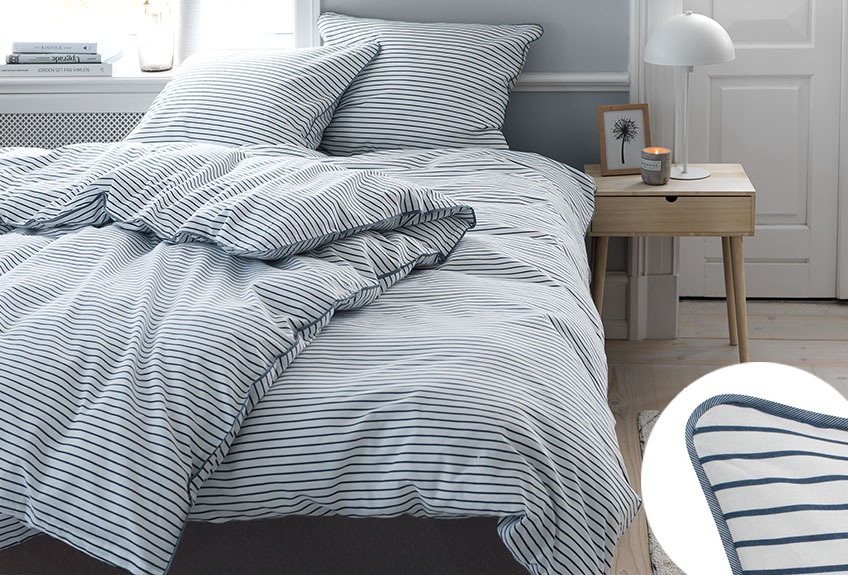 "VIDA is a very maritime looking bed linen. Picture yourself on a stroll around the nearest harbour, there is a fresh smell of seaweed: This is the feeling that I get when I look at VIDA. The blue stripes are printed on a white background. We have really paid attention to the details here: The piping also has a blue print, which gives the design an exclusive look."
ADA – Scandinavian relaxation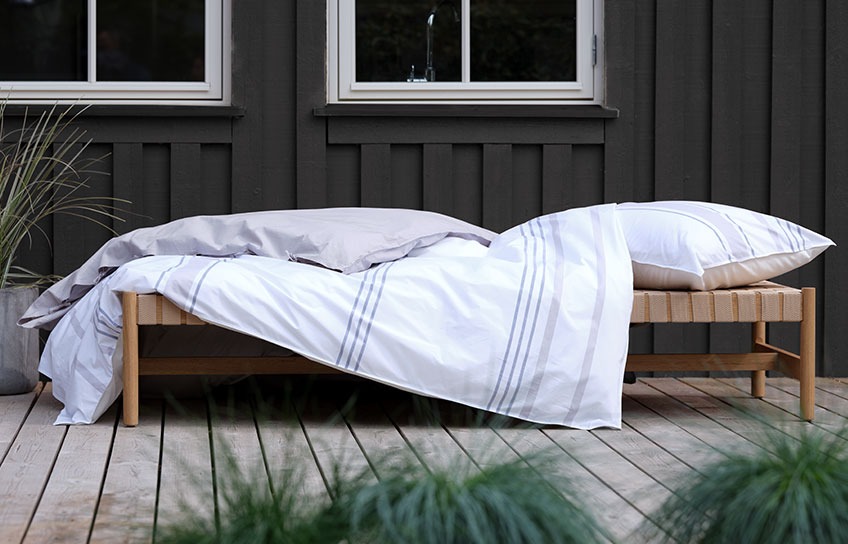 "ADA is a new design in our product series "SCANDINAVIAN SENSE" with GOTS certified organic products. It is yarn dyed with blue and sand coloured stripes on white background. When the yarn is dyed before the fabric is woven, the bed linen gets a really soft and pleasant hand feel. I just love the atmosphere of relaxed summer tranquillity that this design has. When you buy ADA bed linen, you also get a fabric bag in the same design. Use it for other things like storage of toys or as a travel shoe bag and go on building more sustainable habits in your own home."
ANDREA – playful and informal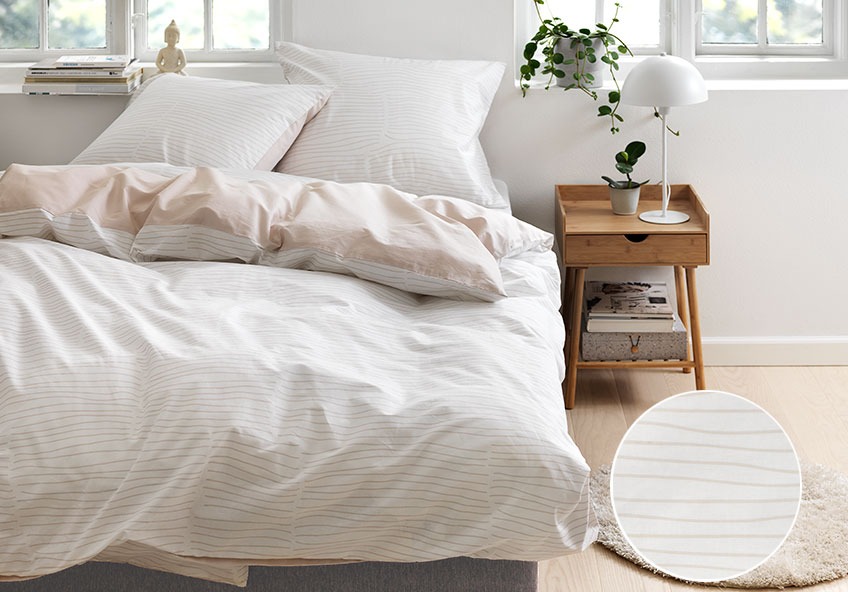 "ANDREA is a design with a simple, playful look. It is reversible with sand coloured wavy lines drawn on a white background on one side. The other side is monochrome sand coloured. The lines look hand-drawn and this gives the bed linen a cheerful and carefree expression."
Which bed linen is your favourite? Let us know in the comments.