The buyer's 3 favourite bed linen
You don't have to settle for the same look for your bedroom from year to year or even from week to week. With only a few changes, you can create a completely new visual expression, whether you want a feminine, playful look, a more natural feeling or a simplistic interior design. These bed linens from JYSK can completely alter your bedroom, and maybe inspire you to give the whole bedroom a total make over.

We have asked our Bed Linen Category Manager, Kathrine Møller Nielsen, to choose her three favorites among our bed linens and to share some of the story and thoughts behind each of them.


SUS - relaxed and welcoming
Striped bedding never goes out of fashion and the SUS bed linen is no exception. Providing a fresh and welcoming look and the casual striped pattern ensures a relaxed mood before going to sleep. In this bed linen, the yarns are dyed before the fabric is weaved. This gives it a more soft hand feel and creates a high quality look.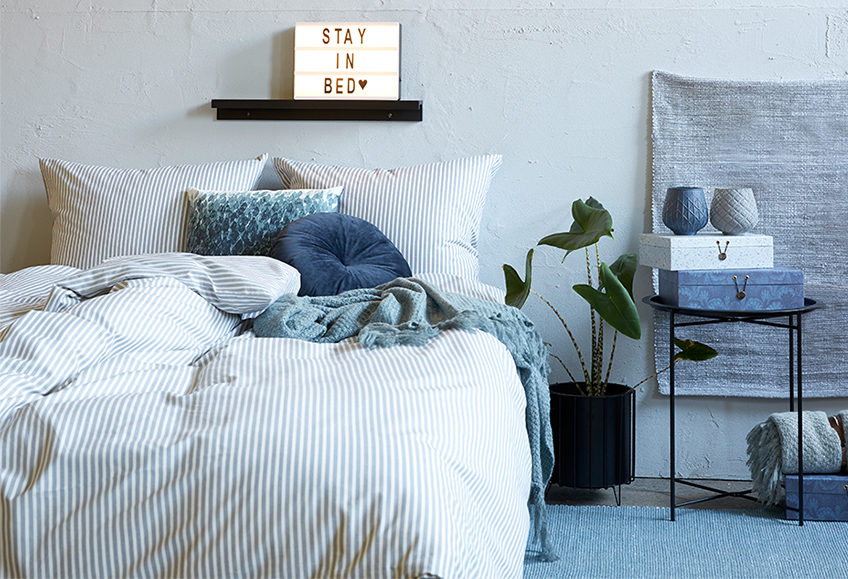 The simple design is timeless and long-lasting, meaning that even if you decide to redecorate your bedroom decor the SUS bed linen will complement any look, bold or subtle. 
NELL - That hotel feel
The strong, smart stripes of NELL offer a more sophisticated bed linen look. The cotton sateen bedding provides a truly soft, high quality feel making any user feel like they are being treated to a night in a hotel. NELL is a perfect choice for your main bedroom or even the guest room.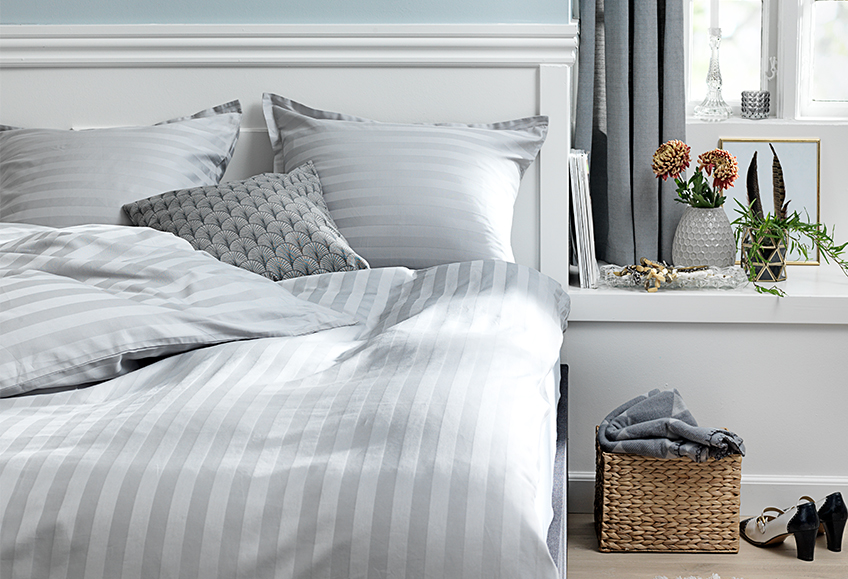 Available in a range of subtle colours to suit your bedroom decor.

MARGIT – sweet and simple
"I am a little in love with this sweet bed linen for children. It is childish in a fun and informal way, with the cute little hand-drawn bear. The background pattern consists of little dots on the rose version and little triangles on the green. The pattern adds a bit of dynamic to the harmony. Children's products often have traffic light colours, but this bed linen has soft, dusty colours that calm you right down - and hopefully help the little ones fall asleep in a flash."