A gazebo is a seamless extension of your indoor living space and can be the ideal base for your garden party, be it in a nearby park or in your own backyard.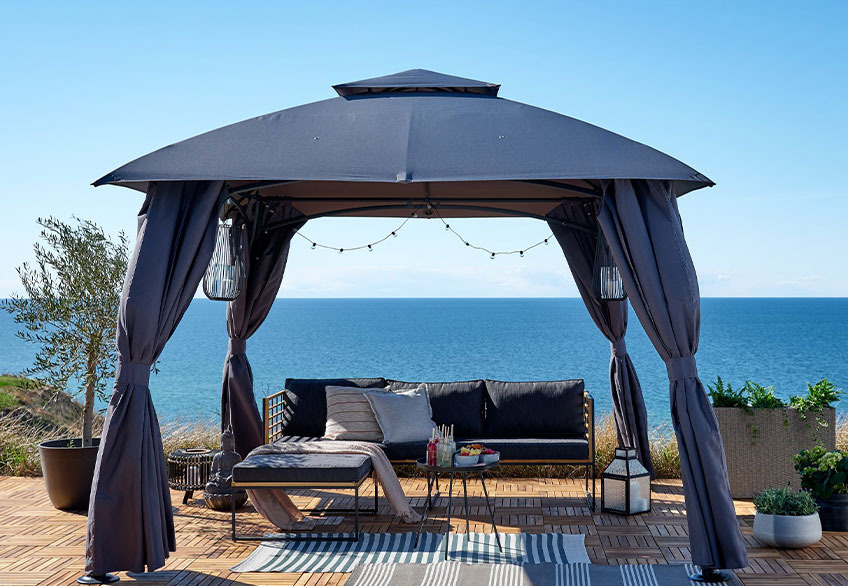 Your gazebo can serve as your outdoor living room, allowing you to create a sense of an indoor space when decorating it. Think along the same lines as you do indoors when styling it. Let us provide you with our best gazebo ideas that will help spread an atmosphere with lots of hygge and create a space where you can unwind and enjoy the fresh air.
Read more about the benefits of a gazebo
Planters and plants
Enhance the cozy atmosphere and add a touch of greenery to your gazebo by incorporating planters filled with fresh or artificial plants. Not only will they contribute to the overall look, but they will also create a sense of privacy by shielding your outdoor space from curious gazes of passersby.
Outdoor lighting
As the evening descends, you can extend your outdoor experience if you have decorated your gazebo with lanterns, battery lamps or light strings – or a combination of all three lighting types. They will not only illuminate your gazebo but also create a magical ambiance that allows you to enjoy the cozy atmosphere well into the night.
A gazebo such as FAABORG offers the perfect opportunity to add extra charm to your outdoor space. With its structure, you can easily adorn the legs and rods beneath the canopy with hanging balcony plant pots or delicate light strings.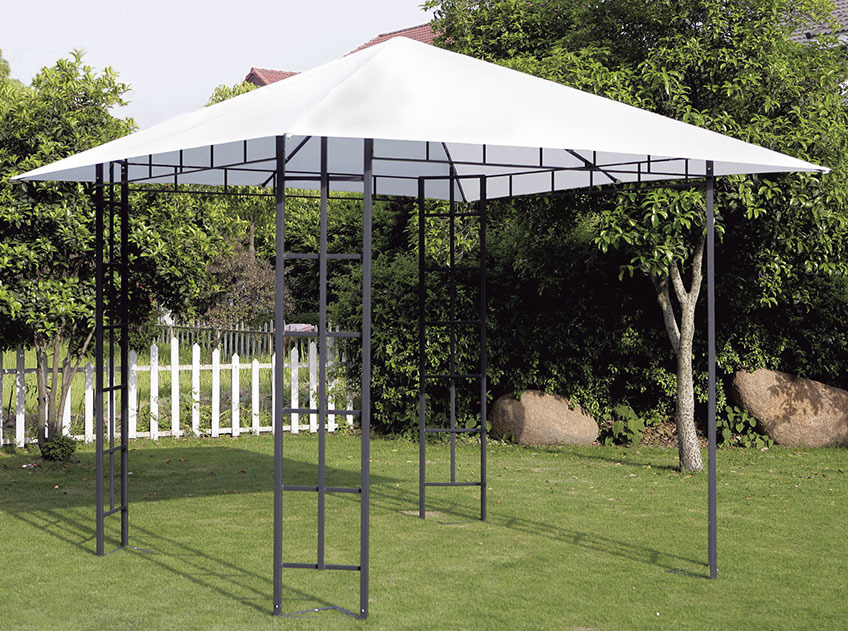 Knick knack and décor
In order to complete the overall look of your gazebo décor, incorporating decorative accessories is essential. These finishing touches bring a sense of refinement and personality to your space. Boxes, trays, candles, vases and sculptures all contribute to a homely atmosphere.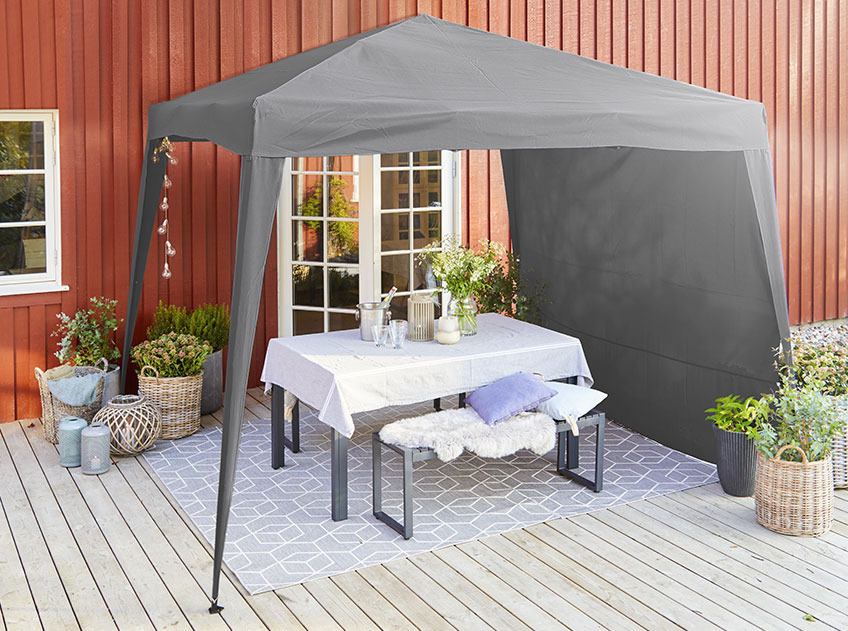 Whether you are entertaining guests or simply enjoy cold drink on a sunny day don't underestimate the effect of a well-chosen tablecloth. With its ability to instantly add class and elegance, a tablecloth plays an important role in your setting.
Introducing an outdoor rug to your gazebo will significantly contribute to creating an indoor-like atmosphere. By placing a rug on the floor, you add an element of comfort as well as a sense of indoor warmth to your outdoor living space.