For many people, a holiday home represents a place where they can kick back and escape from city life. Therefore, a holiday home or summer cottage needs to be well styled and a place you can invite all of your friends and family to relax and enjoy a fun and peaceful weekend.
Read on and find inspiration for your holiday home or summer cottage and making it the perfect leisure setting!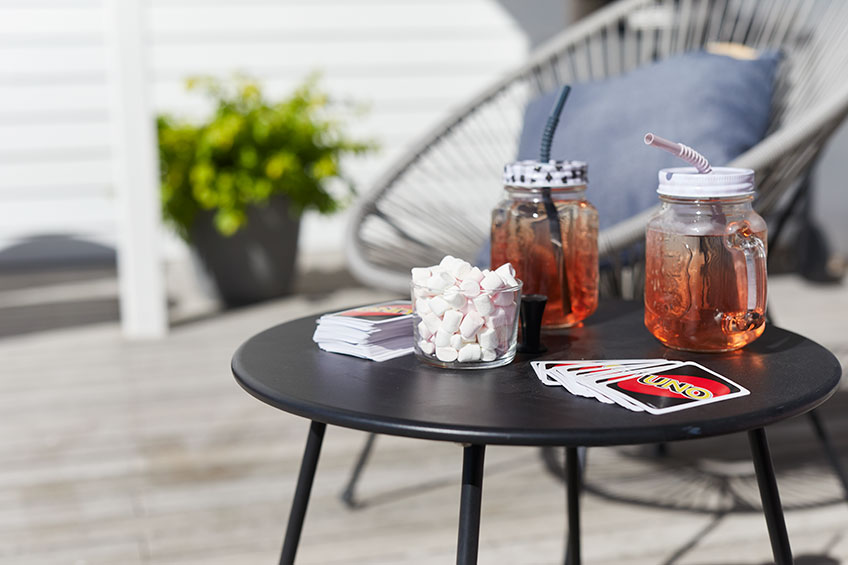 Holiday home makeover
Great interior decoration can make your holiday home feel like a real second home. A holiday home should preferably have room for everyone. If you really want to enjoy it, it should be able to tolerate use – especially if you rent it out from time to time. Apply these holiday home decorating tips to give the interior of your getaway home an attractive makeover:
Nothing creates a better ambience than subdued lighting. So accent lamps and string lights are perfect when it comes to making the inside of a holiday home snug.
Think in practical terms and use multi-functional furniture when you decorate your holiday home. For example, use a trunk as a coffee table, thereby creating more storage space for yourself. Or use a stool as a bedside table. That is an easy way of creating extra seating.
You can never have enough sleeping options in a holiday home. Choose an attractive sofa bed for the living room, which can be turned into an extra bed. If there are guest bedrooms or children's bedrooms, you could fit them with bunks so you can sleep as many guests as possible.
If your holiday home is on the older side, painting works wonders when it comes to brightening up an interior. A white ceiling, white walls and white floors can make your holiday home seem larger and more welcoming.
Do not forget the bathroom when decorating your holiday home. Sumptuous bath towels and hand towels not only feel great, they are also decorative.
A great easy chair with a view of water or woodland is the ultimate place for relaxing with a good book, the newspaper or your iPad. Maybe you need a couple of easy chairs. Then there will be no more fighting to get the only one!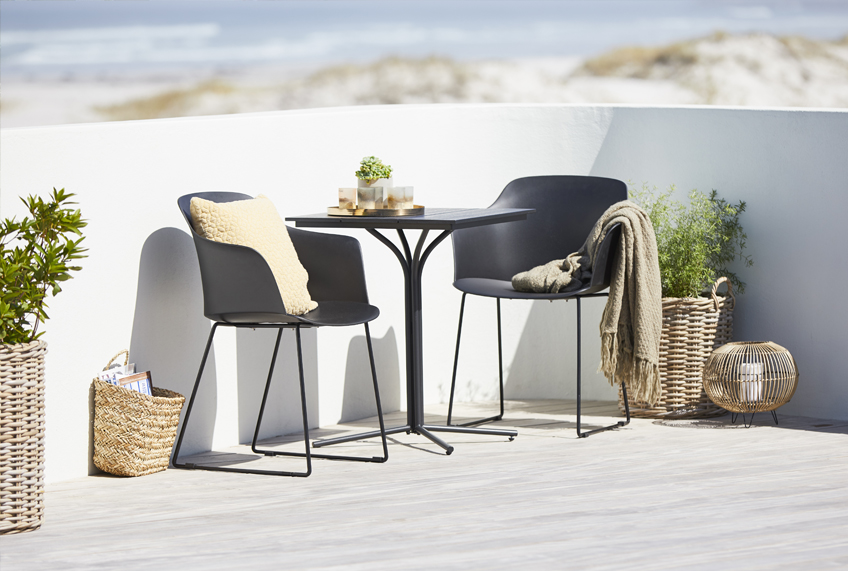 It's the little details that count
It is the little details that often help create a snug ambience in a holiday home. Little bits and bobs can make a world of difference. Make sure you have small lanterns, vases for freshly picked flowers, and ceramics or inspiring pictures on the wall. All this helps enhance that cosy atmosphere.
Throws and cushions also help make a holiday home snug. For windy days and chilly summer evenings good throws are a must. Make sure you have plenty for both you and your guests. What is brilliant about the little details is that you can also use the likes of candle holders, throws and cushions on the patio and create a sense of charm and cosiness throughout your holiday home.