Green plants and flowers give life and warmth to a minimalistic interior design but can also have a calming effect in homes with many things and colours. Flowers and plants are perfect for completing a space, but if you do not have green fingers, it can be difficult to keep all the plants alive.
Some might frown when they think of artificial plants, but there is no reason for that. At JYSK, we sell artificial flowers and plants of the best and most natural quality. You can therefore easily decorate your home – inside and out - with artificial flowers and plants.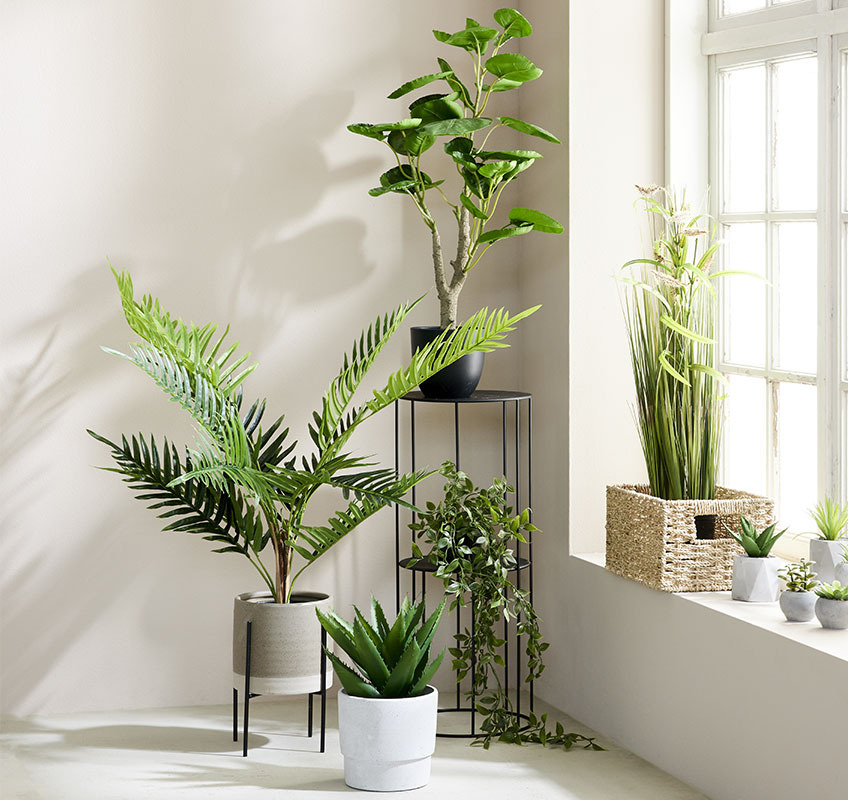 Why choose artificial plants? 
The advantages of artificial plants versus real are plenty, so if you are still in doubt about whether fake plants are something for you then read on.
First, artificial plants are great because of the low level of maintenance needed. No need to think about watering too little or too much. Your artificial plants will look green, and fresh and require minimum effort from you. This makes artificial plants a perfect solution for your summer house or if you travel a lot and are away from home for longer periods.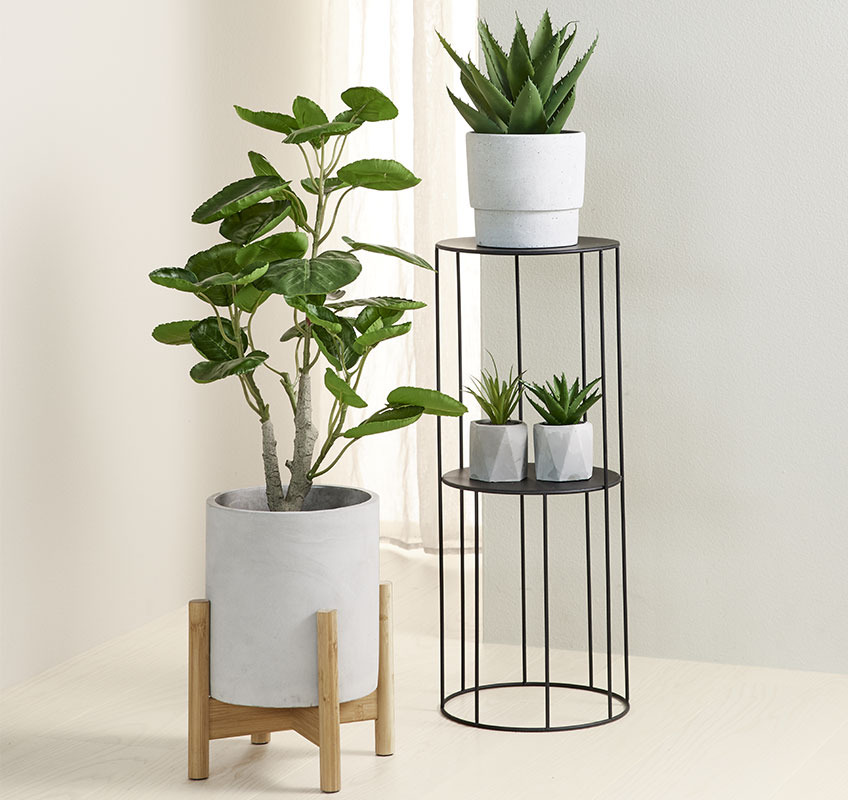 Another advantage is that you can place artificial plants wherever you like. No need to consider room temperature or if they get too little or too much light.
With realistic artificial plants, your home will always look fresh and inviting for uninvited guests. Use artificial garden plants to keep your terrace or balcony always looking lush.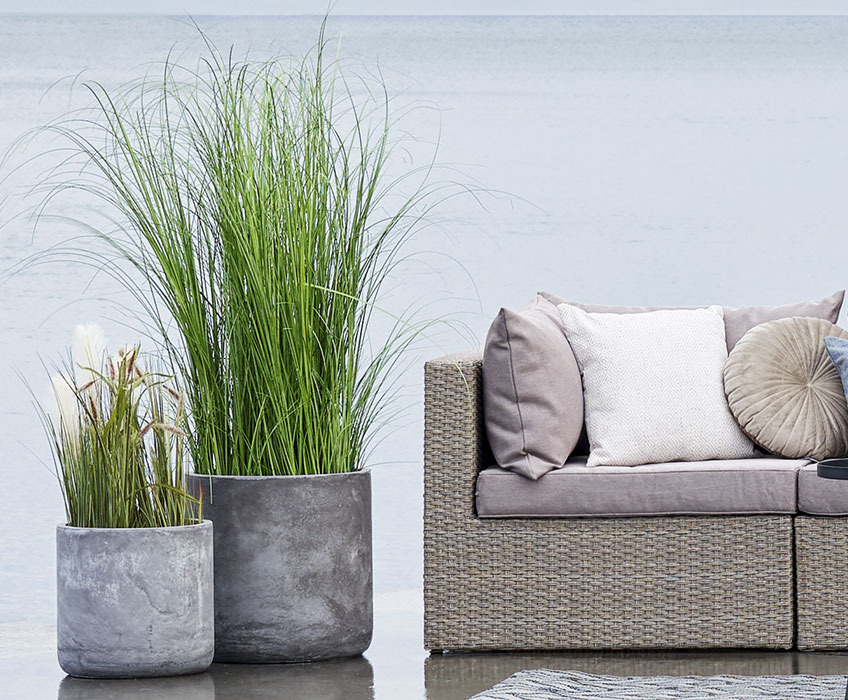 Finally, artificial flowers are a good solution if there is someone in the household who has allergies, which means that certain living plants must not be in the home.
Artificial plants that can be outside
Everyone has a place in the garden, on the balcony, or on the terrace, where it is a bit of a hassle to create a green oasis. This may be because there is too much shade or sun or there is no water. In some places, it is windy, which makes it difficult to decorate with plants and flowers. Here, artificial plants can be a great help. Make it easy for yourself and decorate your outdoor living space with artificial outdoor plants:

Artificial garden plants are also great as room dividers on the terrace. If you have the luxury of a large outdoor space, then use garden planters to separate your lounge area from the dining area.

All you have to do is enjoy the sight of the beautiful artificial outdoor plants and remember to protect them in bad weather, just as you would with real plants.
How to clean artificial plants
Artificial plants don't need water or fertilizer and won't drop leaves when a draft comes in, but fake plants still need care to keep them looking good.  Especially dust will quickly become your main issue when it comes to fake plants.
Keep your artificial flowers beautiful by simply wiping them off with a damp cloth. You do not need any special cleaning product. Most often you only need to clean the dust, which easily gets rid of water. But be sure to dry gently to preserve their shape and colour.