Spring has arrived - and, with it, the promise of brighter days and many more opportunities to gather together with friends and family - indoors and outdoors - to enjoy making memories that will linger long after summer fades into autumn.
 
At JYSK, our aim isn't just to present customers with an amazing selection of stylish Scandinavian furnishings and homewares with tempting price tags. We want our chairs, tables, lanterns and loungers to become part of the daily rhythm of life and to help set the scene for every kind of celebration - small or large. Our designers take their inspiration from real life to create individual pieces that can transform your house and garden - whether you're embarking on a complete makeover or looking for the perfect accessory to complement your existing décor. Making memories has never been so easy!
make memories and party...
While cosy winter get-togethers are all well and good, there's only so much mulled wine you can drink before you start longing for an ice-cold Pimm's-and-lemonade in a frosty glass. The first party of summer is a breath of fresh air after a stuffy season spent indoors, so make the most of it by creating an ambience that invites guests to explore your outdoor space.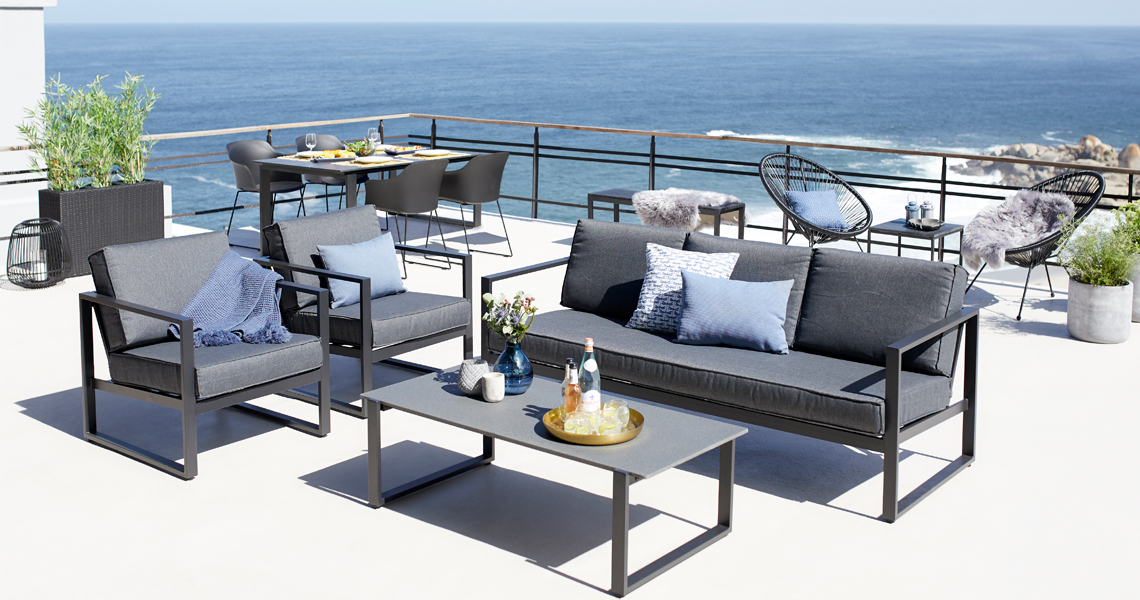 A lounge set with comfortable seating and low tables makes a great centrepiece but consider placing additional bistro tables and chairs or benches in carefully chosen spots around the garden.

Browse our most popular lounge sets to find a style to suit your outdoor space - whether you're working with a large or small garden or patio we've got the garden furniture that will offer a comfortable spot for your guests to relax and unwind.

Browse our most popular Bistro sets that are perfect to set aside in corners of the garden and that offer a quiet spot for your guests to sit and chat whilst they sip on refreshing beverages. 

Think about lighting - keep it soft and low but ensure paths and steps are illuminated. Solar lights and lanterns are ideal when creating a welcoming atmosphere and will help to keep the party going long after the sun goes down.

A fire pit and a supply of supersoft throws will give everyone the excuse they need to party into the night.