Long curtains are really gaining popularity as a design feature, particularly in living rooms. Long curtains in the living room not only serve the practical requirement of shutting out light, they also make a great contribution to the aesthetics of the room and create a level of opulence and cosiness.
Read on for ideas on how to style and drape your windows with long curtains to add another level of style to a room.
Define the style in your living room with long curtains
Long curtains in a room can help define its style and atmosphere. They enable you to make a specific impact on the look of your living room, depending on the material and colour you choose.
For example, choosing dark, extra-long curtains that puddle on the floor will create a hotel-like feel to a room, creating a soft, calm and relaxing expression. It's also a good idea to use long, dark curtains in large and bright rooms with large windows, where lots of light comes in.
On the other hand, if a light, elegant style is more your thing, you could go for long sheer or light curtains in light that just brush the floor. These types of curtains will allow plenty of light into the room whilst still giving you a level or privacy.
Frame your large windows
Large windows are a wonderful feature in a room and deserve to be accentuated. Extra-long curtains in heavy, self-coloured fabrics are an ideal option if you're aiming to highlight the large window. They add weight to a room, whilst framing the lovely view you have through your window.
They also make it easier to plan the space that is just in front of your window. An armchair or a settee in front of a large, bare window can easily look isolated. Long curtains make the space cosier by serving as an extra wall that slightly encloses the window.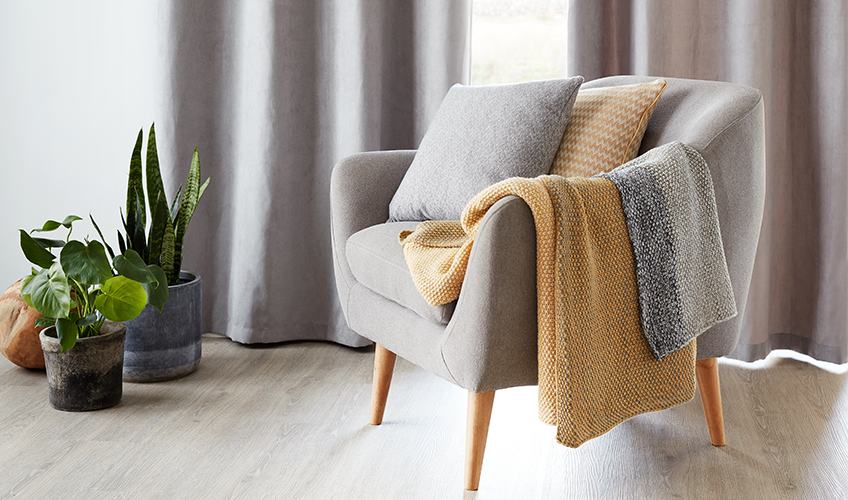 Accentuate the height of a living room with long curtains
If you have a room with a high ceiling, you can emphasise the height of the room by placing the top of the curtains slightly above the window. This will make the room seem larger and more spacious, but less bare. But also an even better choice for a narrow, small room with a high ceiling.
Tip: Have your long curtains custom made to make sure your new, long curtains are not too short at the bottom.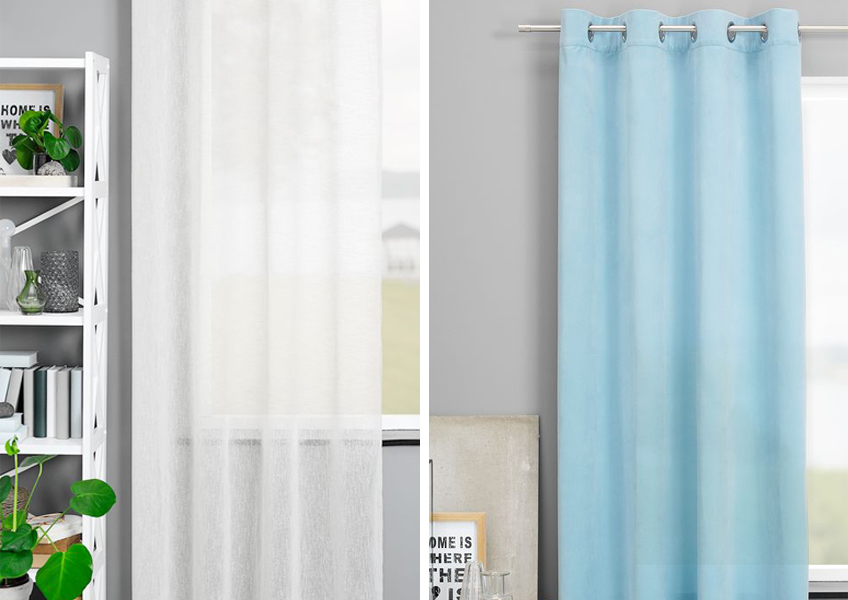 Choose curtains that suit the size of your room
You should choose your long curtains to suit the size of your room and help achieve the effect you want to create. In a large living room, extra-long curtains in dark, voluminous fabrics are a good choice. Decorating with heavy, dark curtains define the room beautifully, making it cosier, therefore creating a more pleasant and intimate atmosphere. Heavy fabrics also give long curtains a lovely drop.
Meanwhile, if your room is small, you can choose long curtains in lightweight, brightly coloured fabrics. By combining the natural light from outside with a bright curtain, allows a room to appear larger than it actually is. This is why long, bright curtains are a great solution for smaller rooms.