Every day your floors are subject to wear and tear. This emphasises how important it is to look after them. Cleaning your floors regularly will prolong their service life, but there are also a few simple and effective tricks you can do to remove black scuff marks and reduce the risk of scratches on a floor. Read on to learn more.
Use furniture felt pads under chairs and other furniture
One good trick for avoiding scratches on a floor is to use furniture felt pads. They prevent your chairs and other furniture scratching the floor when you are using them or moving them around. The same applies to an office, where you can use a chair mat to make sure that your office chair does not scratch the floor.
Avoid sharp shoes and pointed heels indoors
The ideal thing is to limit your use of shoes indoors. Small stones can easily get stuck in the soles of shoes and these can scratch a floor. But it is easier said than done. An simple way of helping avoid small stones in your home is to have a doormat at the entrance to your home. Or, have a shoe rack right by your door so that guests have a place to put their shoes.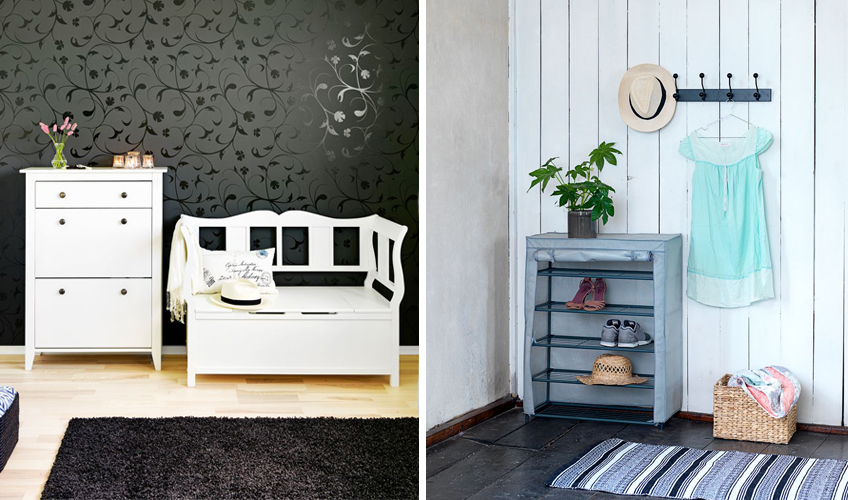 The type of floor determines how to remove scuff marks
The type of floor you have is significant when it comes to removing black scuff marks. For varnished and oil-treated solid wood floors and parquet, laminate and vinyl floors you should use a soft, light rubber. Rub carefully until the black scuff marks disappear. If this is not enough to remove the scuff marks, contact the manufacturer of your floors to find out what they recommend.
Scuff marks on an untreated or soap-treated wooden floor
If you have an untreated or soap-treated solid wooden floor, use a cleaning sponge with water and floor soap suitable for wooden floors. Use 1 decilitre of soap flakes mixed with 5 litres of water. Alternatively, try sanding with sandpaper, following the grain of the wood.
Loose rugs protect your floors
Another effective way of preventing scratches on your floor is to place rugs on floor areas that may get damaged. For example, place a rug under a dining table and chairs in order to avoid furniture marks on your floor. This will minimise wear and tear and reduce the number of scratches. This is just one of the many advantages of using rugs in interior decoration. 
Wear and tear from pets on floors and door frames
The sharp claws of dogs and cats can easily scratch a floor, therefore it is a good idea to cut your pets' 'nails'. Pets also have a tendency to drag stones and other sharp objects into a home, and these can easily scratch a floor. So it may be a good idea to brush your pet's paws before they enter the house.