Being more sustainable is important for JYSK and we constantly strive to increase our use of recycled and sustainable materials, and to decrease our carbon footprint.
Within garden furniture, it is very easy to find products that can make you feel good. All garden furniture at JYSK is FSC® certified (FSC® N001715) and several products in our assortment are made out of recycled materials. Get the details on some of our favourites in this blog post.
SADBJERG garden stacking chairs made from recycled ocean plastic
SADBJERG is not only a stylish and comfortable garden chair. Its seat and backrest is made out of recycled ocean plastic and the wooden part of the armrest is FSC certified teak. SADBJERG is also stackable and easy to store, so you can prolong its lifetime by keeping it safe from rain and wind during wintertime.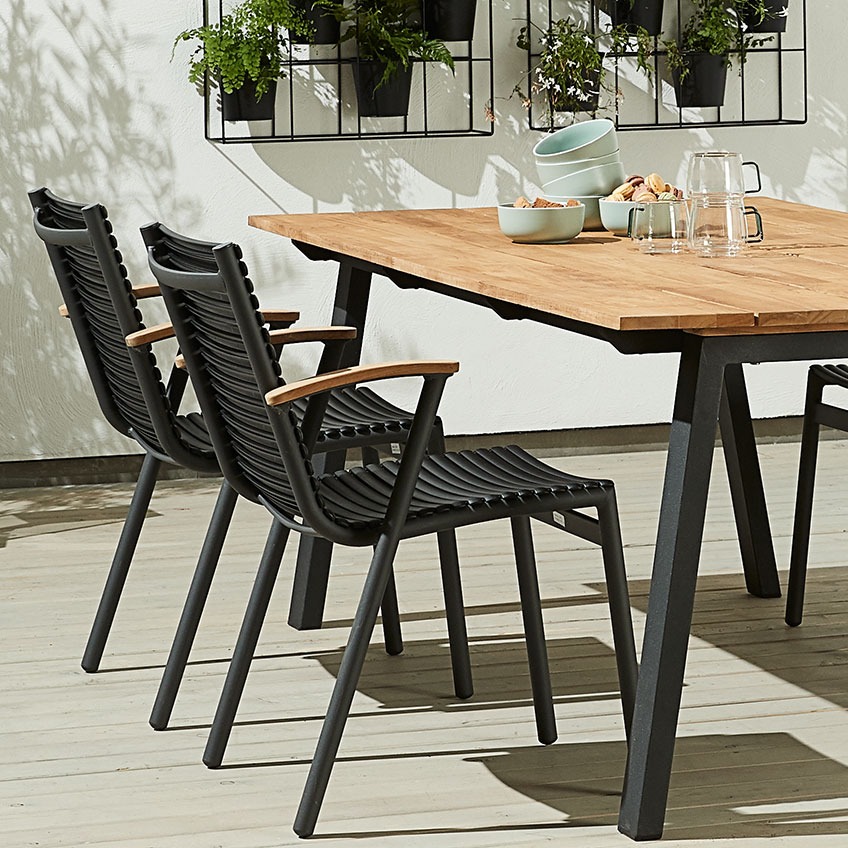 MARIELYST lounge set out of 100 % recycled plastic
If you don't want to compromise, MARIELYST is for you. It is made out of 100% recycled plastic with UV protection so the colour won't not fade in the sunlight.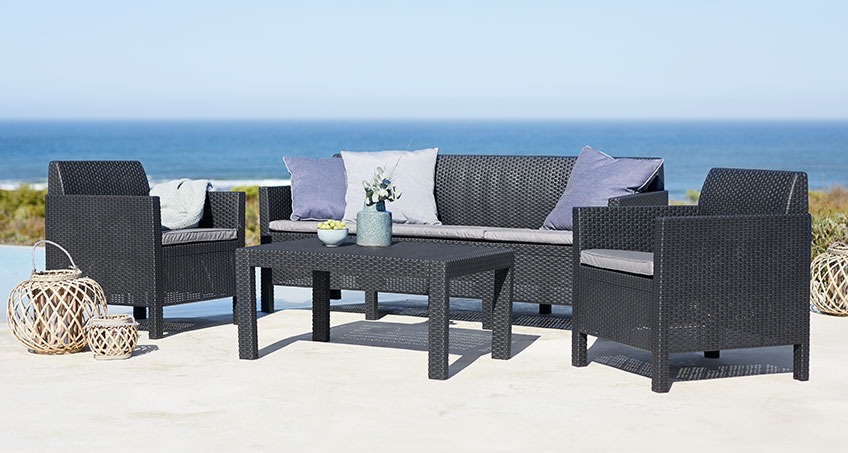 SVENDBORG cushion box made from 60% recycled plastic
SVENDBORG is made of plastic of which 60% is recycled. It can serve as both storage and seating so you save both space and money. With its UV protection, you are sure that it will keep its colour while protecting your belongings.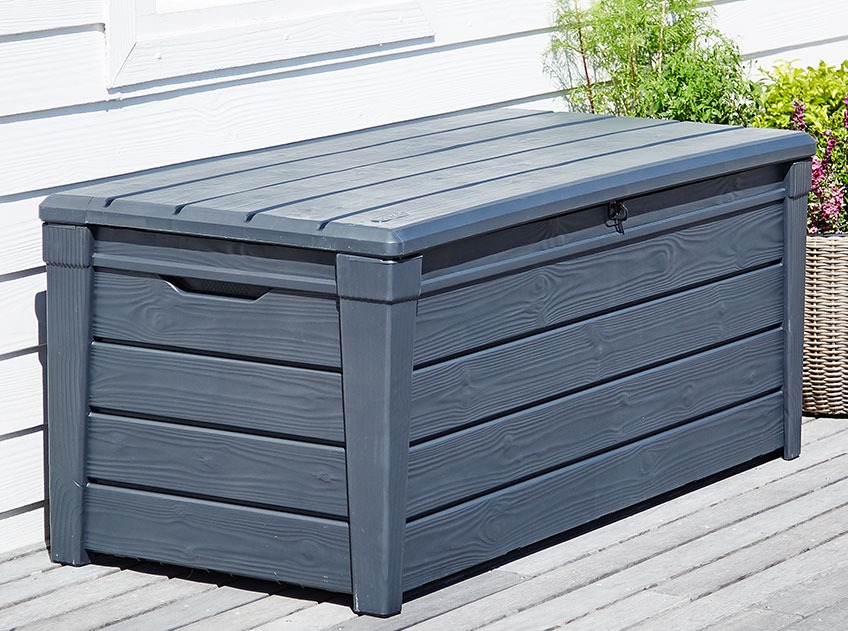 ELVESANGER rugs out of 100 % recycled plastic
Once you have furnished your patio or your balcony, adding a rug completes your new garden aesthetic. ELVESANGER rug is available in different colours, patterns and sizes but one thing they all have in common is the 100% recycled plastic material.