Summer is here which means spending plenty of time outdoors with your friends and family. But how best to spend your time? There are so many options for making the garden a place for socialising and relaxing, not forgetting making it a fun place for children. Read on for fun garden and outdoor activities suitable for all. 
A trampoline is a must
When we think of garden activities, it's hard to avoid a trampoline, which has become part and parcel of many gardens. This is no surprise, as jumping up and down on a trampoline is fun for both children and adults. Besides practicing your acrobatic skills and having a go at fun tricks, trampolining is a great way to keep active.

If you want to prevent the trampoline from effecting the look of your garden, you can always dig it into the ground so it makes less of an impact. It is also makes playing in the garden safer for children. Read the blog post about trampoline safety for extra advice.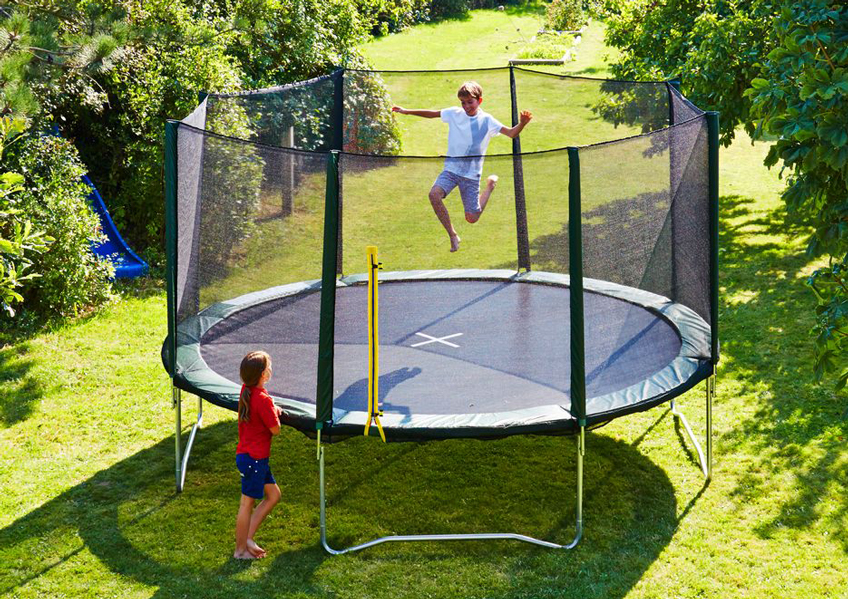 Relaxing in a hammock
Lounging in a hammock can transport you to a tropical island. A hammock helps you chill out completely, oblivious of time and place, therefore it can be the ultimate place for outdoor relaxation. A hammock can easily become the place where everyone in the house wants to spend their time. So be prepared for the fact that a single hammock may not be enough.
Pitch a tent in the garden
A tent can be more fun in the garden than you first think. Kids can use the tent to make hideouts or dens, and a world of imagination can open up. A tent is also a great purchase if you have a camping trip or a festival over the summer. It allows the family to get together and grab some nights under the stars. 
You can create an even more cosier atmosphere with your tent by adding some coloured lamps or a light chain, which is also perfect for barbecues.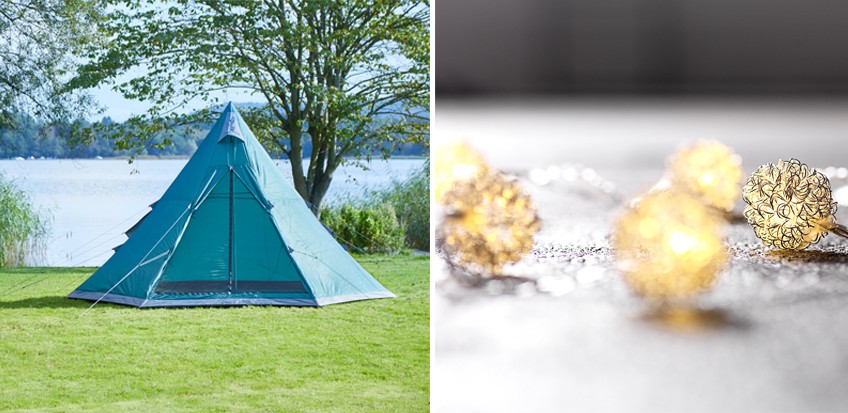 Barbeques on the patio
You can grill so many wonderful dishes on the garden barbeque, as summer isn't summer without a barbeque. As well as dinner, you can also make tasty, nostalgic dishes like grilled corn on the cob or toasted marshmallows. But make sure you have the perfect garden table and chairs or a picnic blanket to enjoy your grilled food on.
Garden pool and water fights
On a really hot summer day, cooling off in a garden pool is pure luxury. Your children will have a whale of a time splashing and paddling in the pool, and time will quickly fly by with this garden activity. 
A good water fight is one of the most fun garden activities in the summer. It's best if you make sure you have tons of water ammunition. Fill up water balloons and have water pistols and water hoses at the ready. Buckets of water can serve as stations around the garden and also make it easy to fill up water pistols.
A few outdoor competitor games such as bowls or tennis, is always fun and can be enjoyed by the whole family. Consider playing croquet, which fits any lawn size. Or if you have a big outdoor space than a game of rounders, tin bowling or hop-scotch is great fun!